Do your kids love The Avengers? We're sharing an assortment of free kids printables that kids will love: Marvel's The Avengers: Age of Ultron coloring pages! Just print and color!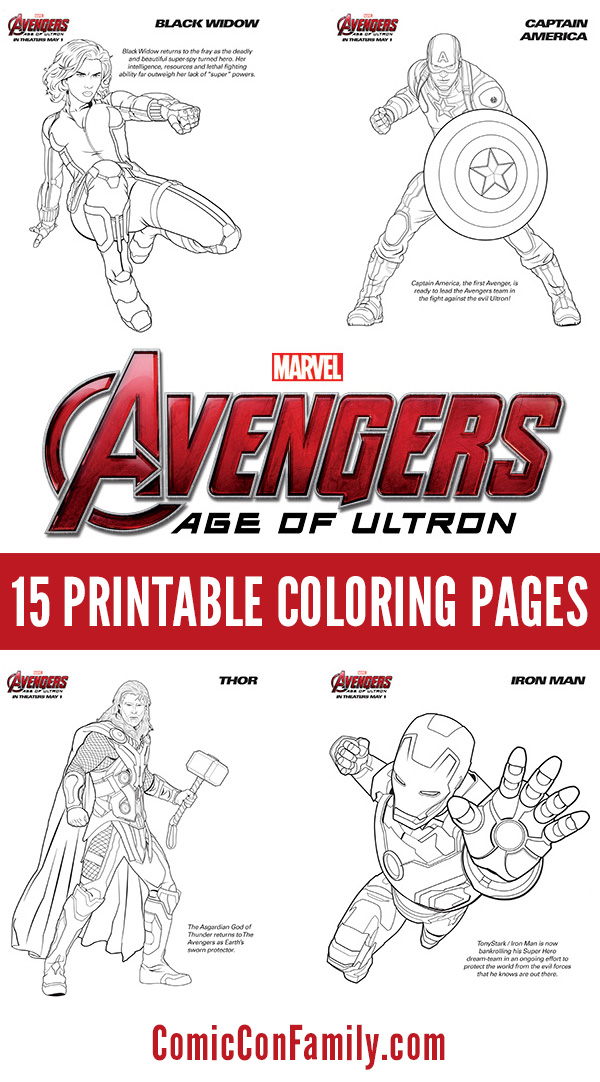 Disclosure: This post contains compensated affiliate links which help support the work on this blog.
Marvel's newest movie, The Avengers: Age of Ultron, will be coming to theaters on May 1, and we're sharing some coloring pages for all Avengers fans.
Our FREE Avengers printable is a total of 15 different coloring pages. You can print individual coloring pages of all the Avengers characters, such as Captain America, Thor, Iron Man, Black Widow — even the villian, Ultron. There is also coloring pages for The Hulk, Hawkeye, Scarlet Witch, Quicksilver, Nick Fury, and many more.
To make it convenient for you, we've put many of the characters in a single page (especially great if you are a fan of just a few of The Avengers) OR you can print the entire set of 15 Avengers Coloring Pages.
Free Kids Printables – Marvel's Avengers: Age of Ultron Coloring Pages: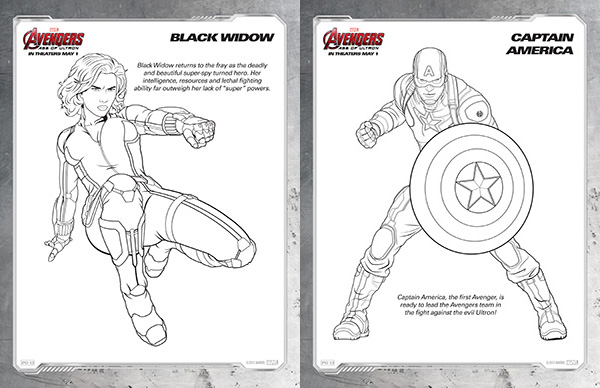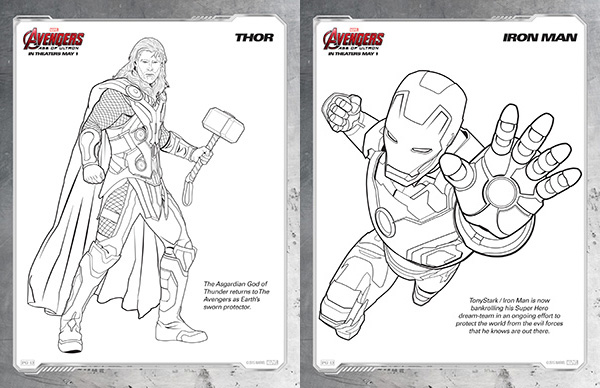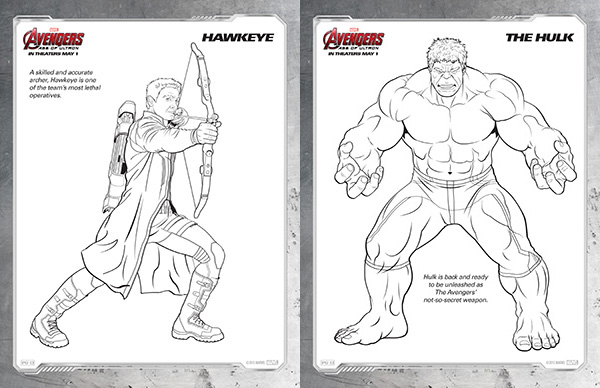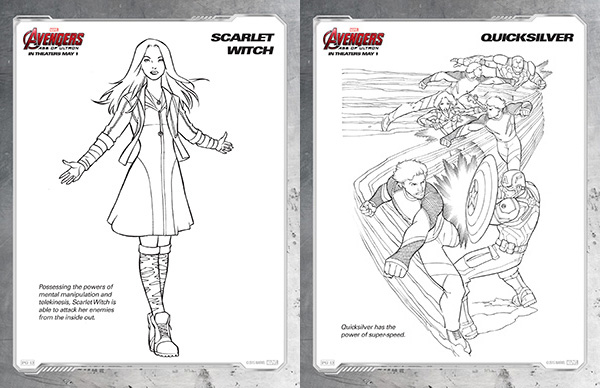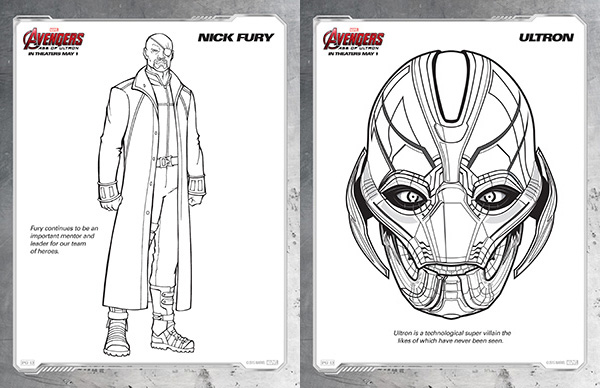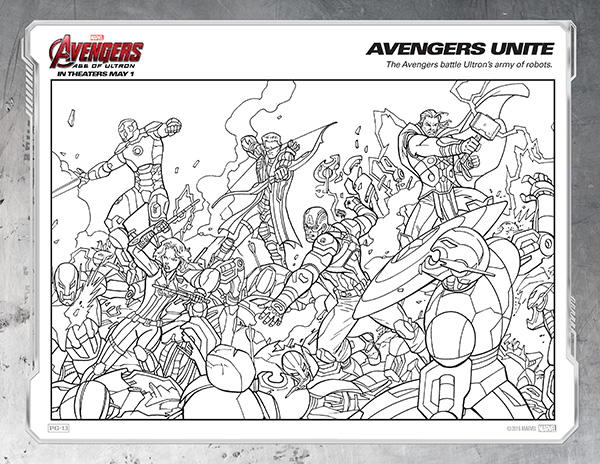 Want *ALL* 15 of the Marvel's The Avengers: Age of Ultron Coloring Pages?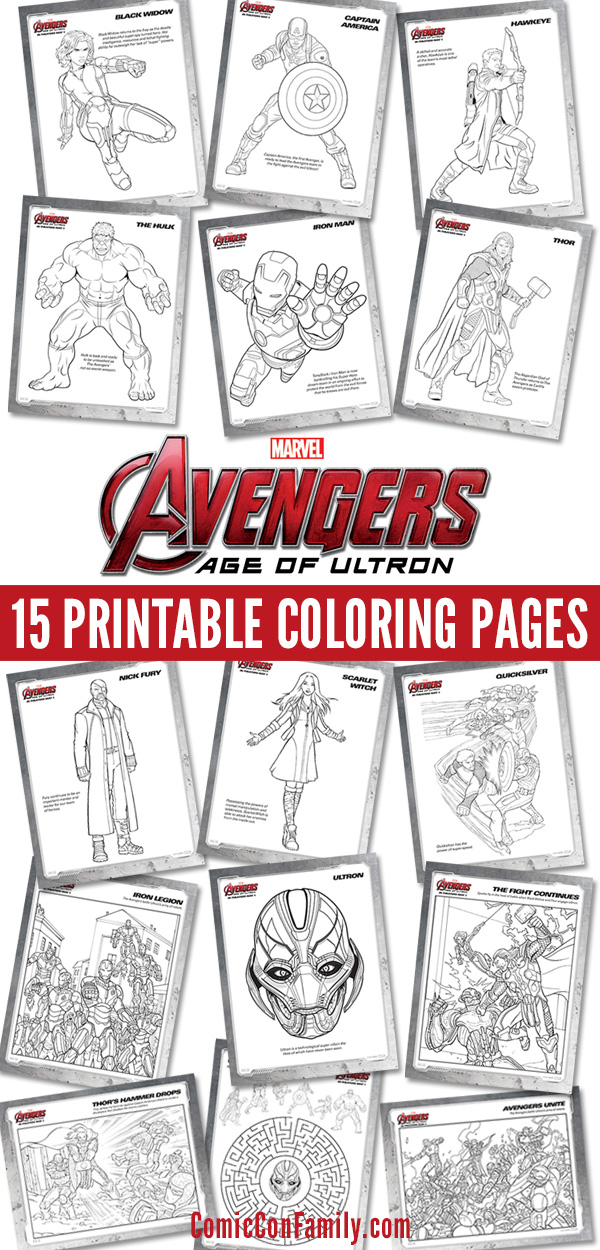 Need more coloring supplies? Check out our favorites:
Marvel's AVENGERS: AGE OF ULTRON will hit theaters everywhere on May 1st!
Visit the official website: http://marvel.com/avengers
Like THE AVENGERS on Facebook: https://www.facebook.com/avengers
Follow THE AVENGERS on Twitter: https://twitter.com/avengers
Like this post? You might enjoy these too: