Welcome! It's nice to meet you! Here's a little bit about us, David and Brandie – the writers of Comic Con Family!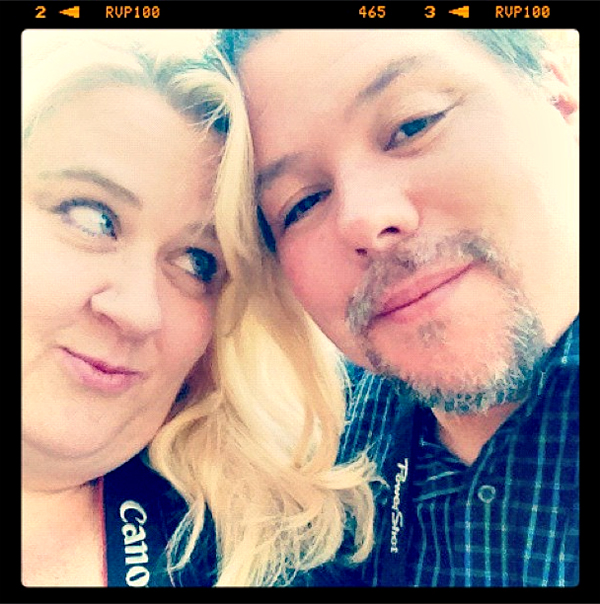 The moment we walked into our first comic book convention (Comic-con International in San Diego, CA) in 2011, we knew had found a 2nd home. As we enjoyed 4 amazing days and quickly realized that we found a place that our family fit in perfectly.
For the first time ever, we were in a place where there was other people just like us, just like our kids. While we had heard of "comic cons" before, but we had no clue how this would be life changing for us. Not only were we immersed in the world that we were passionate about, but we noticed how many families were at Comic-Con. It was immediately clear:  there is LOTS of families out there that has the same interests as us — and even many more who never make it to a comic con.
With that, our geeky pop culture family blog was born.
Comic Con Family is a collaborative effort of myself (David) and my wife, Brandie, with occasional appearances from our kids (ages 25, 23, 17, and 14). We are on a mission to connect families of all ages with the world of pop culture entertainment, toys & games, comic books, comic cons, and more. We do this by sharing creative ideas, crafts & DIY projects, valuable tips, information, and resources to help fuel your geeky passions.
Ready to join us?
If you wish to contact us, just email: [email protected]
Follow Comic Con Family!
Want to work with Comic Con Family?
Comic Con Family is a PR friendly blog. If you're interested in working with us, please feel free to visit our "Work with Us" page for more information or email us at [email protected]
Our "Family Friendly" Disclaimer
A lot of the content at Comic Con Family, and what we share on social media, would be considered "family friendly" by many parents. However, depending on your own personal beliefs, there may be TV shows, movies, and/or games shared by us that you may not consider "family friendly" and they may be for more for mature audiences.
We consider the term "family friendly" to be highly subjective. What is "family friendly" to one family, might not be to another. What is appropriate for one child or teen, might not be for another. While other websites might share their personal opinions on specific age-appropriateness, we don't do this at Comic Con Family. What works for our family or for our kids, may not be okay for yours (or visa versa).  Use your own judgement, as you know your family best.
With this said, we will share specific age guidelines and ratings, for your reference, as they are shared by television networks, film and publishing companies, toy companies, the Motion Picture Association of America (MPAA), the Entertainment Software Rating Board (ESRB), etc.
 Regarding our photos:
All photographs on Comic Con Family have been owned and copyright by either David Valenzuela or Brandie Valenzuela, unless otherwise noted.  If you wish to link to Comic Con Family, spotlight one of our posts or our blog, and/or publish one of our photos on your website, with a clear link back to ComicConFamily.com or one of my specific posts, please feel free to. However, publishing our photos, without clear credit, is not allowed.