This shop that has been compensated by Collective Bias, Inc. and Walmart Family Mobile. All opinions are mine alone. #DataAndAMovie #CollectiveBias
Need more data? We've got all the details you need to know about the brand new Walmart Family Mobile PLUS Plan – with up to 10GB Data!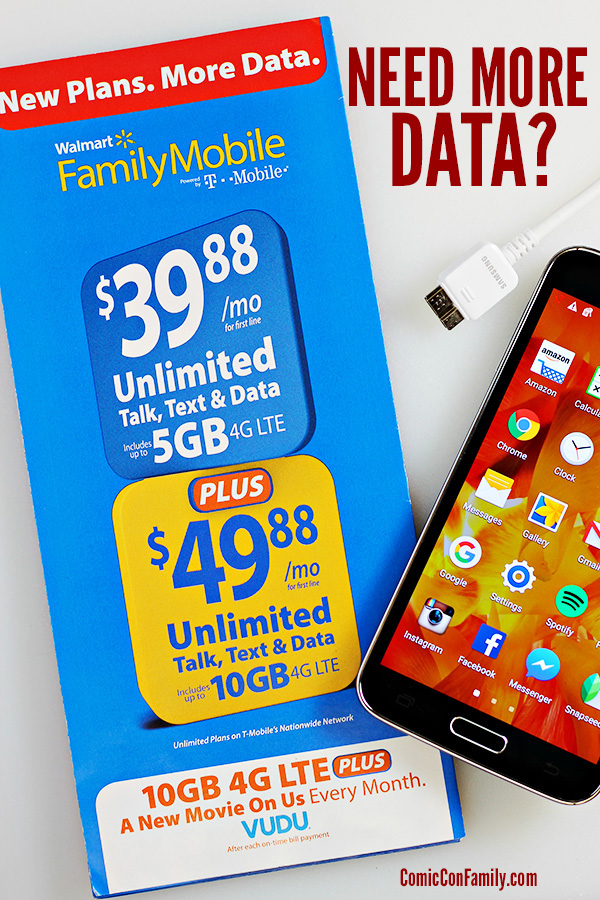 If you are like our family, your mobile phone – and your data plan – has become important in your life. I don't talk a lot on my phone (not my thing), but use it for keeping in touch with my wife and kids through text messages and using lots of apps, like Facebook, Instagram, Gas Buddy, and MLB – to name a few.
If you remember our cell phone story from last summer, then you know that we're one those unusual families that actually has two different mobile plans from two different carriers.
Brandie and I have iPhones with an unlimited data plan through a cellular company that we've been with for many years. That plan works for us mostly because of the unlimited data we have, which is no longer available to others (we were "grandfathered" into it). While the unlimited data is great for her and I, there is downfalls to sticking with our "outdated" plan: we can only have 5 lines total and we needed more for our family.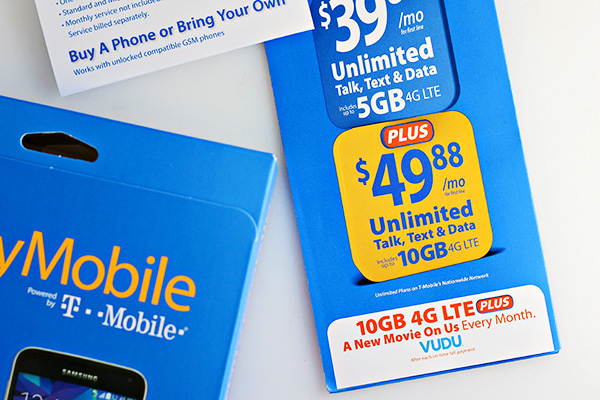 Last summer, we found our solution: Walmart Family Mobile.
Right before San Diego Comic-Con 2015, we bought our son his first phone and we decided to go with Walmart Family Mobile for his mobile plan. Since we weren't locked into a plan, we could have easily left and went to another carrier – if we wanted to. But, it's been over 7 months since we joined with Walmart Family Mobile and we've stayed because the plan has worked great for us.
As a matter of fact, it worked out so well for us, that this week we bought another Walmart Family Mobile phone and added another line for one of other kids.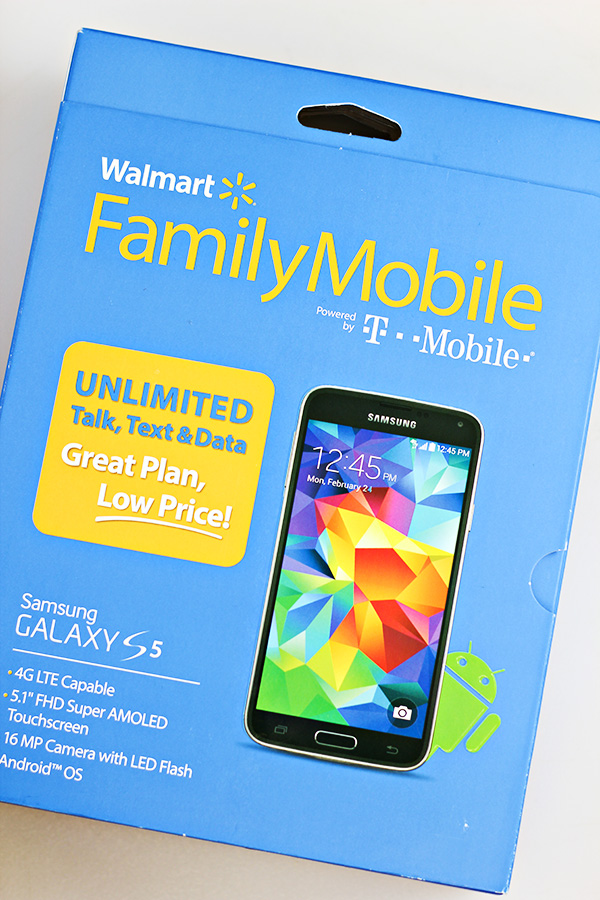 The phone we bought was the Samsung Galaxy S5. It's been less than a week since she started using it, but I can tell you: it's a hit.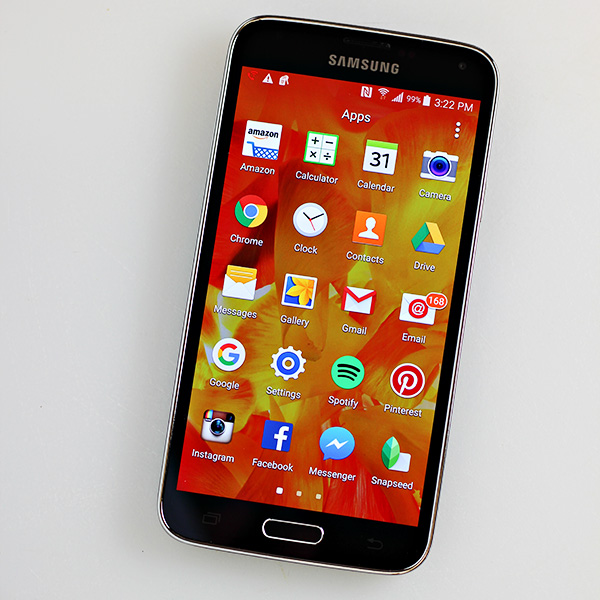 She loves the screen size and how fast it's operating. Taking photos is one of her favorite things to do and the camera is nice (16MP). Another plus is that she can expand the memory with up to a 128 GB microSD card.
Since we're not the only family with kids who love their devices – and need plenty of data – I thought sharing our experience would be helpful to those of you who are considering Walmart Family Mobile for your family.
If you need more data, there 3 details about the Walmart Family Mobile that you'll want to know.
Disclaimer: All prices for phones and plans included in this post are accurate as of the date of posting; however, these prices are subject to change. Please refer to http://cbi.as/28b1a or your local Walmart for current pricing.
Walmart Family Mobile PLUS Plan
Up to 10GB of 4G LTE data
This week, a brand new plan was released for Walmart Family Mobile users: the Walmart Family Mobile PLUS plan featuring Unlimited Talk, Text, & Data with up to 10GB of 4G LTE data. I'm glad they came out with this, because a lot of the apps that our kids use while on the go tend to be big data suckers. I was pleasantly pleased to see that the price for this plan (per line) is $49.88, which is quite good compared to some of the other plans I've researched.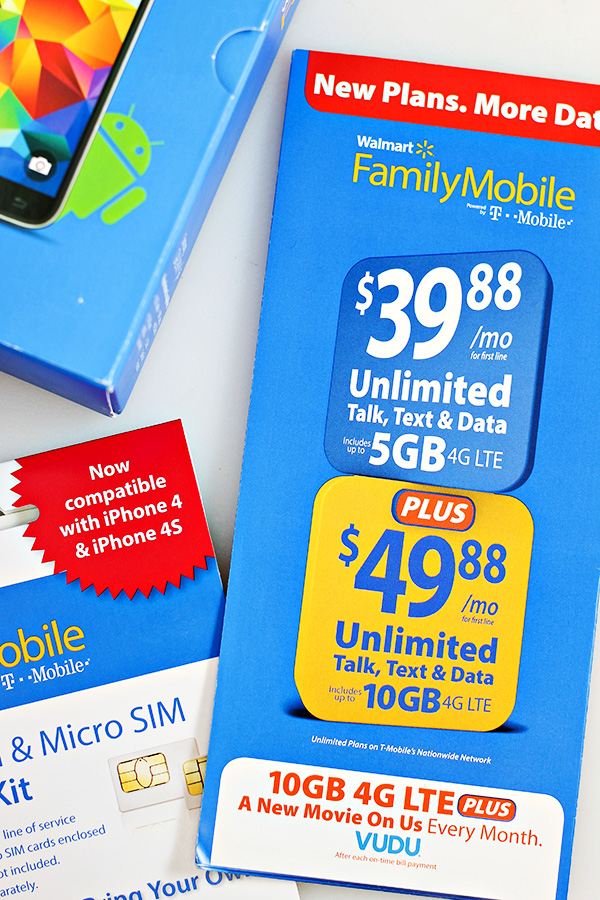 One popular app with all of our kids is Snapchat. In September, we took a family trip to Arizona and our oldest daughter was snapchatting everything from scenery to the meals she ate. She is on our other cellular plan (not Walmart Family Mobile) and only has 3GB of data. So, yeah, she exceeded her data that month. Between Snapchat and all the other apps the kids love, this 10GB of data per line will be valuable.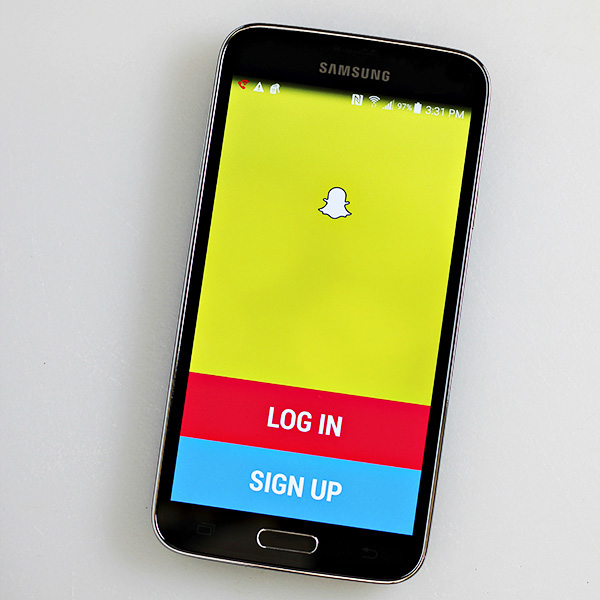 Unlimited Talk, Text, & Data
The 10GB of 4G LTE data is awesome, but what if you're a heavy user, like some of our family? Walmart Family Mobile still gives you unlimited talk, text, & data. It's extremely important for us (as parents) to pick the plan that fits our budget and if our kids exceed their data plan, they can still use their phone AND we can stay in contact with them. It gives our kids a lesson in managing their data (to keep with the faster 4G data), while giving my wife and I control over our cellular bill. There's no surprise overage charges, which we love (because, unfortunately, we've dealt with on our other mobile plan too many times).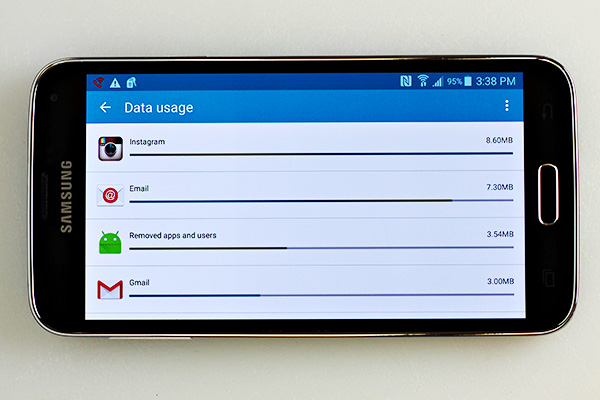 Free VUDU Movie
With the Walmart Family Mobile PLUS plan, we get a free new release movie rental from VUDU (up to $7 value). You actually get a free movie for each line that has the Walmart Family Mobile PLUS plan, so if you have more than one PLUS line, you'll get more than one free movie.
This is cool perk, because we watch and a lot of movies and VUDU has some movies that are still being shown in theaters. We have VUDU installed on our Playstation so this will come in handy to use our free movie during our family movie nights.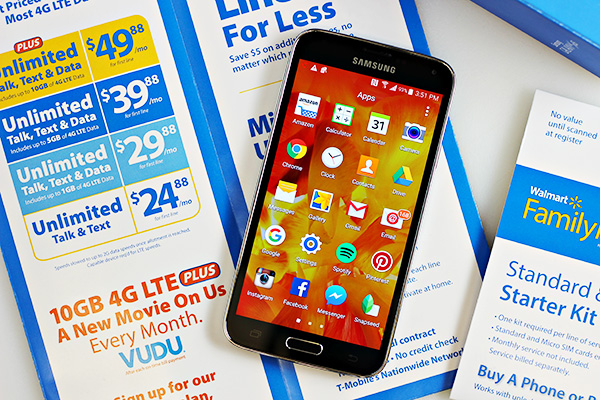 These are the main things we're enjoying about Walmart Family Mobile right now, but there's even more benefits that you might like: no contract, no credit check, and no deposit. Also, if you already have an unlocked phone, you can bring that to Walmart Family Mobile by purchasing one of their starter kits.
To get your own Walmart Mobile Family PLUS Plan with up to 10GB LTE Data, visit your local Walmart store. You'll find a display in the Entertainment area with available phones, plus starter kits (you'll need one for each line), and details about the plans available.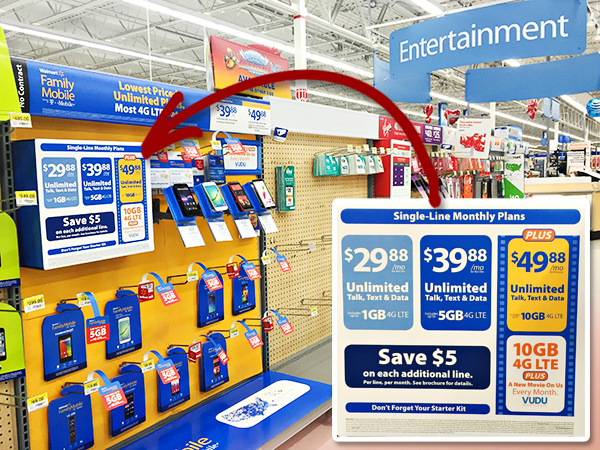 Want more info on Walmart Family Mobile?