This shop that has been compensated by Collective Bias, Inc. and Walmart Family Mobile. All opinions are mine alone. #DataAndAMovie #CollectiveBias
Here's 5 Apps to Manage Pop Culture Collections while on-the-go, including movies, comic books, and more!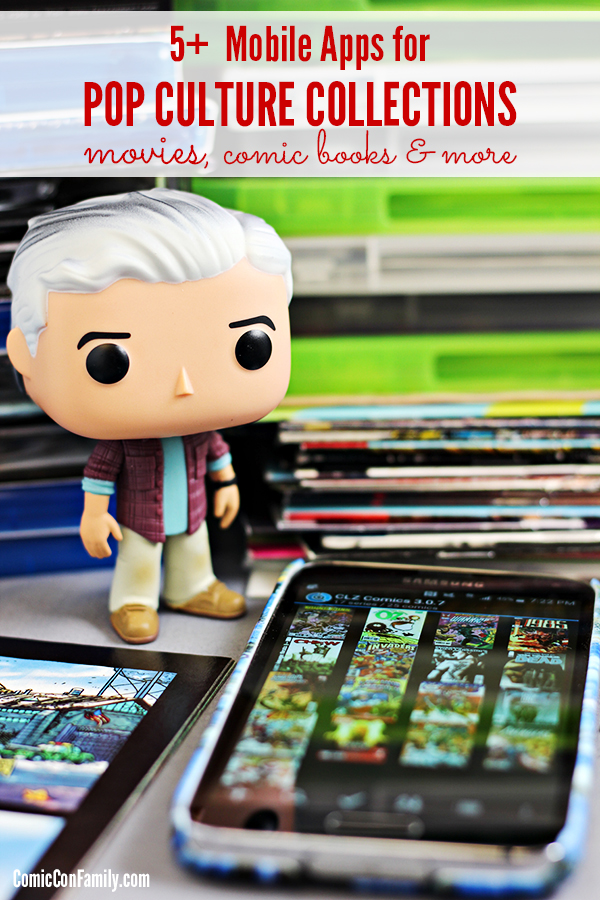 There is one thing that many of us geeky folk have in common: we like to collect things. Sometimes lots of things.
Comic books, toys, movies, Disney pins, video games – there is pop culture collections for anyone who has a geeky side. I don't have a lot of collections, but my biggest collection is my movies. It's so big, that I started forgetting what titles I owned. Right now, I have a stack of at least 20 movies that I have purchased, only to later realize that I already owned that movie. Yeah, somewhat embarrassing. Clearly something had to be done.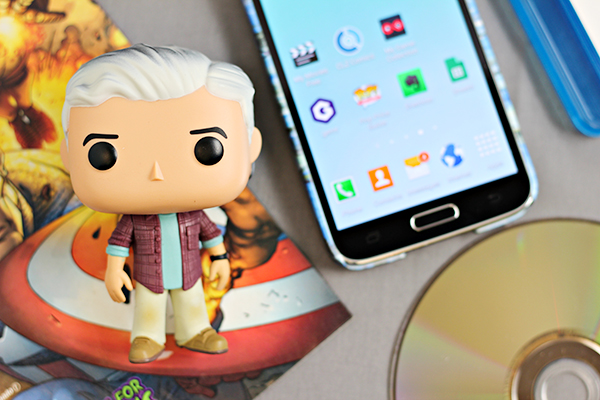 I searched for solutions. My father-in-law used to catalog his collections on paper in a 3-ring binder. That wasn't going to work for me. I wanted a way to easily take my inventory list on-the-go with me. That way, I would always have it with me when I end up at a random yard sale or video store. The answer was easy: apps for my phone.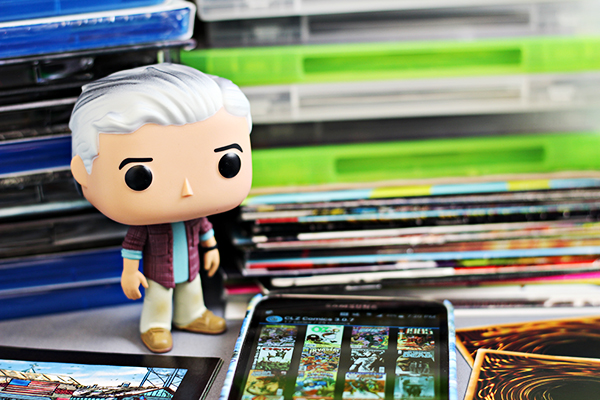 When I am out shopping, and spot a movie that I want to buy, I can pull out my phone and open my app to see if I already own it. No more duplicate purchases. My kids have found similar ways to manage their collections on-the-go too. Whether it's comic books, pop vinyl dolls, Pokemon cards, or any other pop culture favorite, there is a way to keep track of what we own while we are out.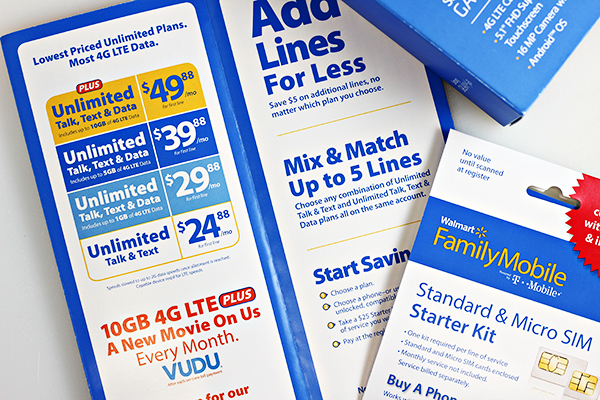 Of course, to keep track of your collection when you are out shopping, or walking the exhibit hall at your favorite comic book convention, you will need a phone with a great data plan. You can't rely on a place or event having WIFI. My father-in-law relied on a 3-ring binder because he didn't have a mobile phone. But you? Chances are you do. If you don't, or if you are looking for a mobile plan with plenty of data (it's tax refund time, after all), let me tell you about the plan we use for a few of our phones. We picked up the Samsung Galaxy S5 and have the Walmart Family Mobile PLUS plan featuring Unlimited Talk, Text, & Data with up to 10GB of 4G LTE data. That's a HUGE amount of data and it not only gives plenty for day-to-day use, but plenty for repeated use of the apps or web browsing to manage our collections while on-the-go.
Do you want to manage your pop culture collections while on-the-go?  Have you ever been in an exhibit hall looking at comics and not sure if you had that particular issue or variant cover? Having a hard time remember which version of pop vinyl figure you already own?
There is easy ways to keep track your movies, comic books, toys, and more. We've shared over 5 apps below that will make your collecting hobby easier. Just search for these in the Google Play store on your android phone.
5+ Apps to Manage Pop Culture Collections (Movies, Comic Books & more)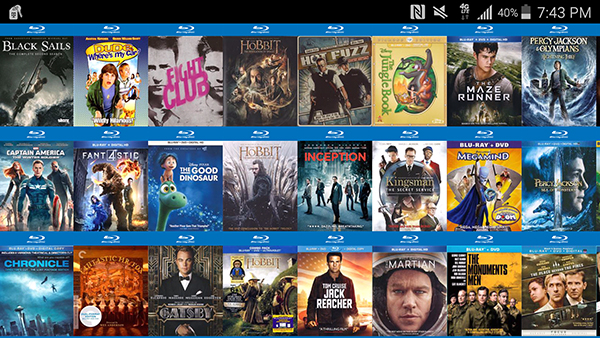 My Movies Pro: I tried a few movie catalog apps, but this is the one I've been the happiest with. You can scan the barcode of your movie to add it to your collection and since they have over 950,000 titles on DVD and Blu-ray, chances are they will have the movie you want to add. I started with the free version of My Movies first, but liked it so much I was willing to go for the paid version. The best part about this app is that you can activate a web based listing of your collection, allowing you to send friends and family a website that allows them to browse your collection (make shopping for your birthday much easier).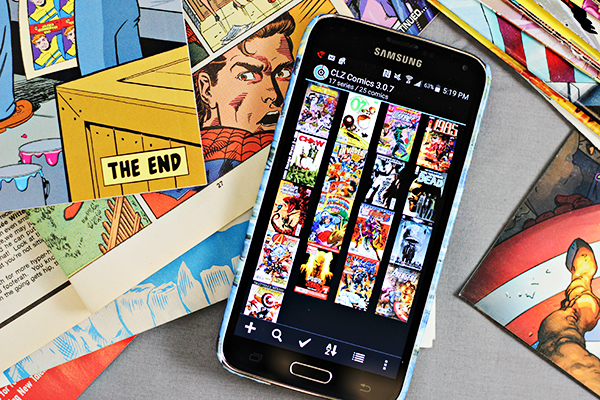 CLZ Comics – Comic Book Database: Being able to catalog your comic book collection is a must. The CLZ Comics  app isn't free, but the time and frustration it will save you makes it worth it. Just enter series titles or scan barcodes with your mobile phone camera to add to your collection. I like that you can browse your comic database in various ways, plus create wishlists.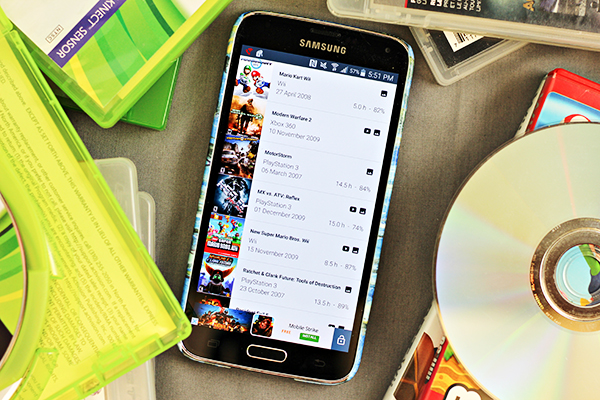 My Game Collection: If your video game collection is get quite large, having a way to to keep track of your titles can be helpful. You're able to track your collections & create a wishlist. You'll also like how easily you can filter and sort through games.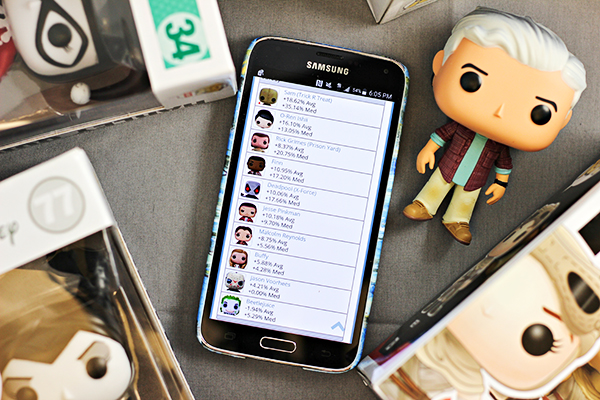 PopPriceGuide.com: This is our top recommendation for tracking your pop vinyl figures. While this isn't actually an "app", it has a nice mobile site that you can use easily from your phone. Create a shortcut on your phone so it will create an "app" like icon on your screen so you can get to it easily. Pop Price Guide is a community of pop vinyl collections with a tracker for your collection, a wish list, and you can even buy and sell the pop dolls you're on the hunt for.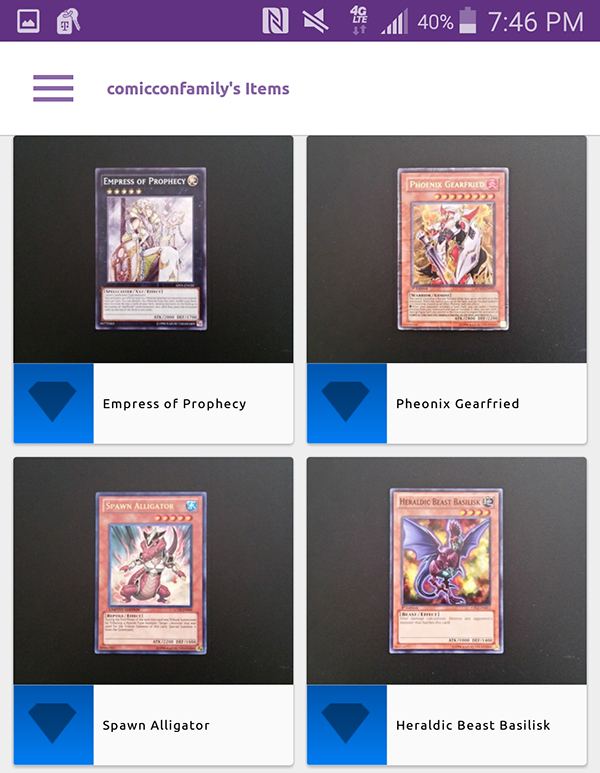 Gemr: This collector's community is free to join and the app is free too. It's ideal if you are interested in more the social aspect of collecting. Also great if you have multiple interests and collections. They have a sections for everything from Yu-Gi-Oh! to rare coins. One note: unlike the other apps we've shared, it does take a bit more work to add your collection – for example, you have to take a photo of your item and add a description. Even still, it can be a fun option.
Google Sheets: If you are more of a do-it-yourself type person, you might like the simple style and flexibility of creating your own spreadsheet to track your collections. I consider this the digital version of my father-in-law's 3-ring binder. I would recommend initially creating your spreadsheet on a computer first, but once you have the app on your mobile phone, you can access your spreadsheet wherever you might be.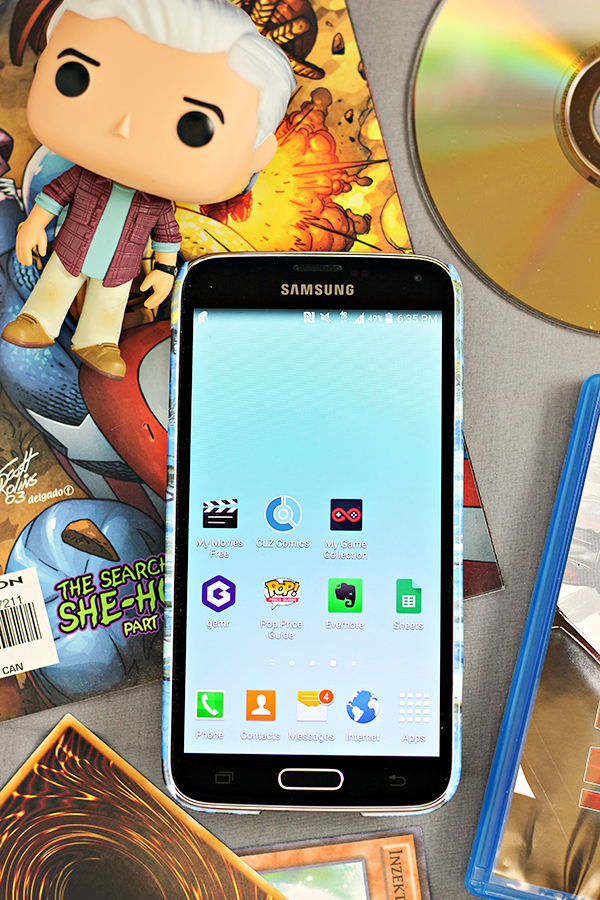 Disclaimer: All prices for phones and plans included in this post are accurate as of the date of posting; however, these prices are subject to change. Please refer to http://cbi.as/2nt2y or your local Walmart for current pricing.
Want to use these apps on-the-go, but realizing you'll need more data?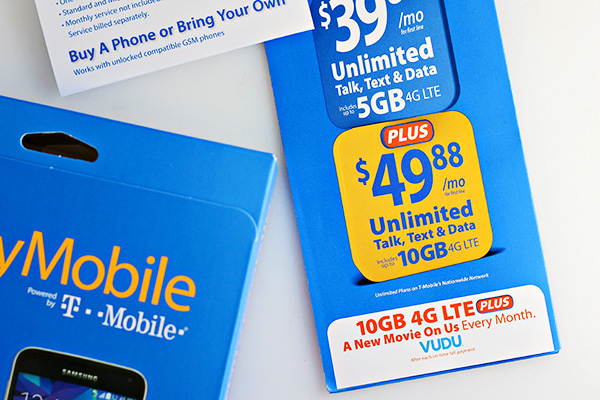 If you're looking for a plan that will take care of your data needs, the Walmart Family Mobile PLUS plan featuring Unlimited Talk, Text, & Data with up to 10GB of 4G LTE data is hard to beat. And, it's tax return time, so if you found yourself with a nice deposit in your bank account, this is a perfect time to check it out. The price for this plan (per line) is $49.88, which is quite good compared to some of the other plans I've researched. It also has Unlimited Talk, Text, & Data, which means no surprise overage charges (great for the kids). We bought our last phone at Walmart too: the Samsung Galaxy S5. We bought the Samsung Galaxy S5 for one of our kids and she loves it (it's the phone you see in this post).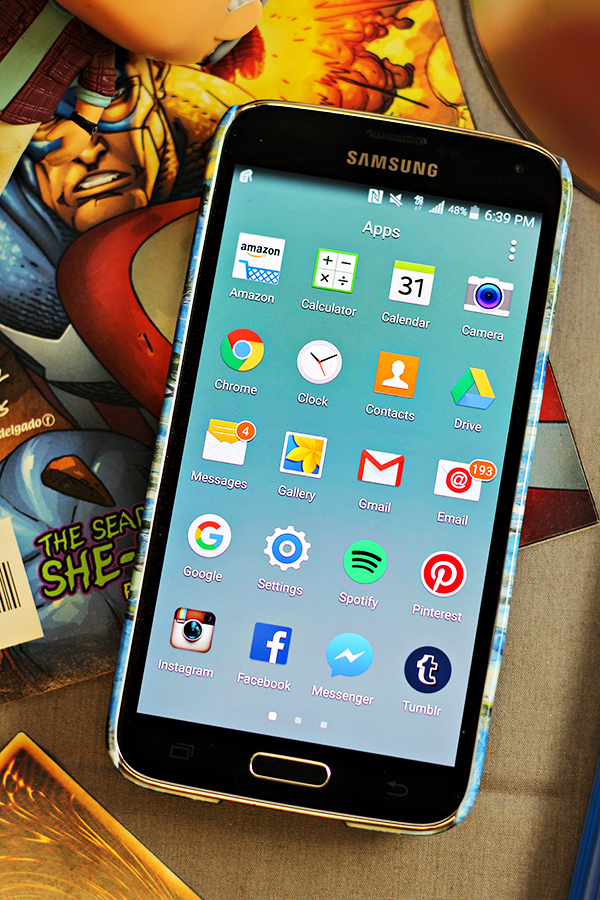 Another cool bonus of the Walmart Family Mobile PLUS plan, is that you get a free new release movie rental from VUDU (up to $7 value) – every month on every line. We have VUDU on our Playstation so we can watch our free movie right in our living room on our  our TV.
To get your own Walmart Mobile Family PLUS Plan with up to 10GB LTE Data, visit your local Walmart store. You'll find a display in the Entertainment area with available phones, plus starter kits (you'll need one for each line), and details about the plans available.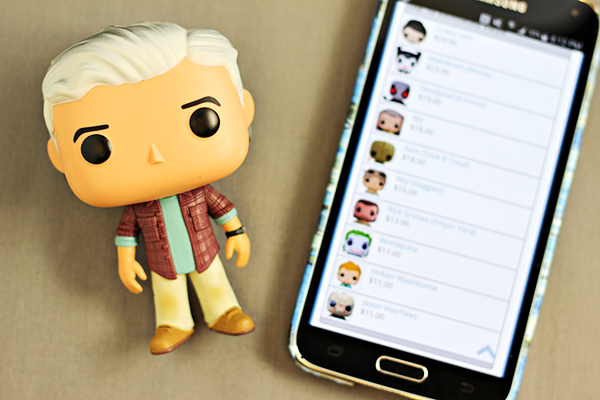 Want more info on Walmart Family Mobile?