Going to San Diego Comic-Con? To help you save money on eating out, we're sharing over 10 ways to save on dining at San Diego Comic-Con.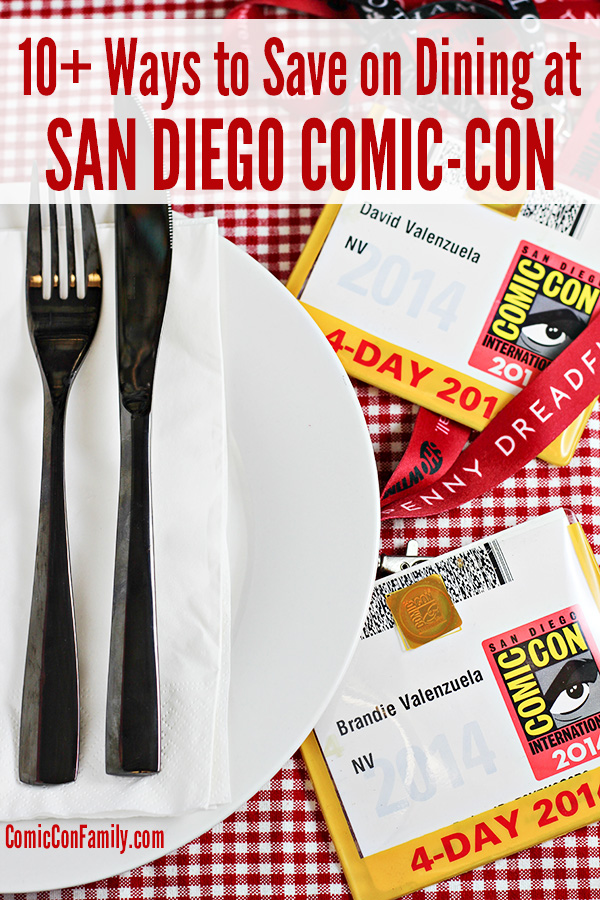 Note: this post contains affiliate linking which helps to support this blog
We've been attending San Diego Comic-Con every year since 2011 and every year we have to spend a little more than the year prior. Prices on hotels, gas, and food keeping rising. The higher prices aren't stopping us though – we just try to save money every way we can.
Eating out can be one of the biggest expenses you'll have at Comic-Con, especially if you are attending with your family. You can save money by eating sandwiches and preparing simple meals in your hotel room, but for us, dining out is one of the fun parts of our San Diego Comic-Con trip. We have several ways we save on dining while at San Diego Comic-Con and we're happy to share our tips with you.
10 Ways to Save on Dining at San Diego Comic-Con

1. San Diego Entertainment Book: Entertainment Books are one way to save money while at Comic-Con. San Diego has their own Entertainment Book and it's full of coupons for restaurants, entertainment, shopping, and more. The great part is that since part of the year is gone, the books are already deeply discounted – right now the books are $12 (rather than $35). Once you buy a book, you also have access to printing some of the coupons and using the coupons from your mobile device. Many of the coupons are "buy one, get one free", making for some cheap meals.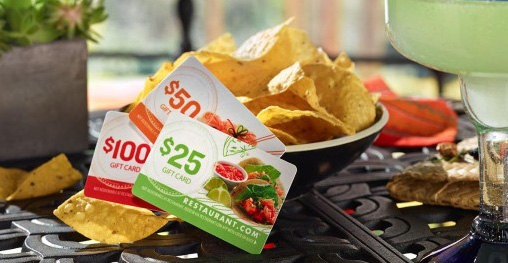 2. Restaurant.com: Restaurant.com allows you to buy certificates to use like cash to save up to 50% off your dining bill.  We usually use this service for at least one of our Comic-Con trip dinners. Our tip is to sign up for their deal alerts because they go on sale all the time — it's not uncommon to be able to buy a $25 certificate for as low as $3 (regular price is about $10). A great thing about Restaurant.com certificates is that they never expire and they can be easily exchanged. For example, let's say you buy one for a San Diego restaurant and don't end up using it – you can exchange it later for a restaurant in another location. You'll find that there is quite a bit of restaurants to choose from – everything from breakfast to late night dining.

3. Daily Deal Services: Websites like Groupon or Living Social both offer discounts to selected restaurants. As you are preparing for your trip to San Diego, visit their sites and search for San Diego to find what offers they have. Be sure to read the terms and make sure they don't expire before Comic-Con week.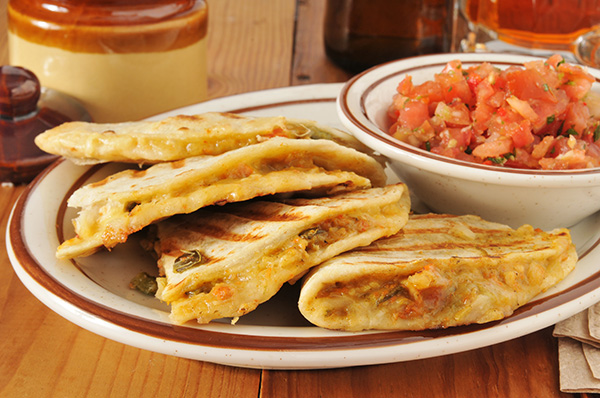 4. Happy Hours – Many restaurants and bars in San Diego, including in the Gaslamp District, have happy hour both before the dinner rush or after. It's not uncommon to save up to 50% off drinks and appetizers or for them to have other great deals. Plan your dining around happy hour schedules and you'll be able to save quite a bit. Note: Call restaurant for details if visiting with kids – sometimes Happy Hour is only available in the bar area and children may not be able to sit in this area.

5. Gift Card Holiday Promos – Since Mother's Day and Father's Day hit right before San Diego Comic-Con, you'll find a variety of chain restaurants who offer free gift card bonuses when you buy a gift card. That doesn't mean you have to buy one of these for mom or dad – buy it for yourself to save a bit while at Comic-Con. For example, TGI Fridays is offering $5 Bonus Bites Gift Card when you buy a $25 gift card (or $10 when you buy a $50 card). Check your favorite chain restaurants (that have a location in San Diego) around Mother's Day and Father's Day to see what promos they are offering (and be sure to read the terms too).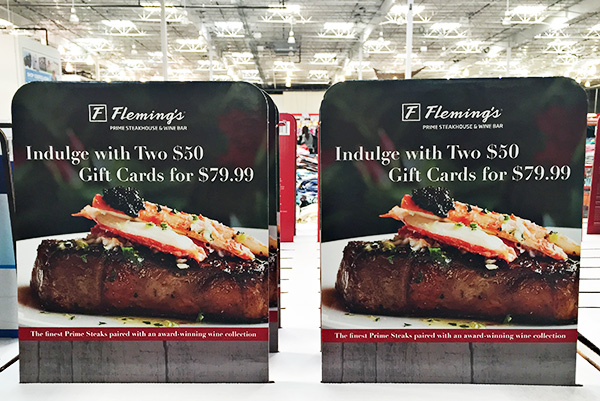 6. Buy Restaurant Gift Cards at Retail Stores: Both Sams Club and Costco offer gift cards to a variety of chain restaurants at a discount. If you are a member, stop in at them to see what they offer and buy a gift card before you head to Comic-Con (for restaurants that have a location near your hotel or the San Diego Convention Center). Other stores, such as Smart & Final (located in California, Arizona, and Nevada), also frequently offer restaurant gift card deals. Pay attention to weekly sales flyers to buy when they have some promotional offer.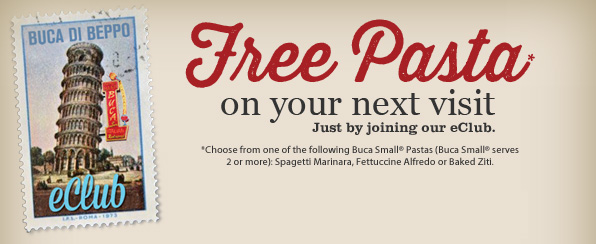 7. Sign up for Restaurants Newsletters: Right before you head to Comic-Con, make a list of the restaurants you want to eat at or those that are located near your hotel. Visit the websites or Facebook pages of those restaurants and sign up for their newsletter and like their page on Facebook. A lot of the time, signing up will earn you free food (like a appetizer or dessert) and sometimes other coupons or savings.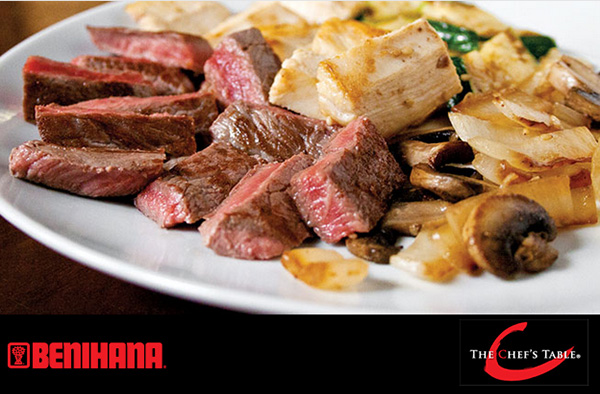 8. Have a summer birthday? Similar to the tip above, if your birthday (or someone in your family) happens around the time of Comic-Con, there is restaurants who offer birthday meal discounts or freebies. Before your birthday arrives (as early as you can), sign up for birthday clubs or newsletters at the restaurants you want to eat at or those near your hotel. For example, Benihana's is located near many Comic-Con hotels and they offer a $30 birthday certificate when you sign up for The Chef's Table (email list). Note: Be prepared to show valid ID showing your name and date of birth when you redeem.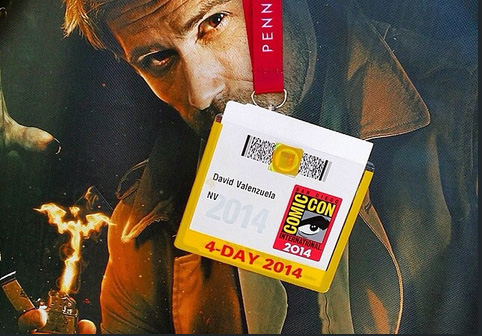 9. Show Your Comic-Con Badge: Some restaurants in the Gaslamp District or Downtown will give you a discount simply for showing your Comic-Con badge. There is no guarantees, but don't be shy about asking! If you don't ask, you won't know.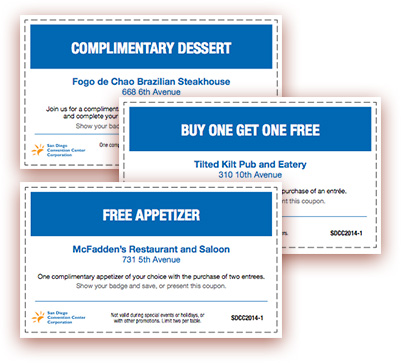 10. Coupons from San Diego Convention Center: The San Diego Convention Center website offers coupons to save at restaurants during Comic-Con (and other conventions). Right now the coupons listed expire at the end of June 2015, but we assume this will be updated (and we'll update this when it is). Many of the coupons offer 10-20% off or a free appetizer or dessert.
Want to save even more on eating out?
Focus on cheap eats: You may not realize it, but the Gaslamp Quarter has many restaurants with great deals. If money is very tight, check out out our post about Cheap Eats in the Gaslamp Quarter where we share restaurants with $5 or less options.
Drink water: Soda and cocktails can add up – especially when you are paying for an entire family.
Split an entree: If you know that a restaurant has large portions, or if you have a hard, split an entree with a friend or family member. There many be an extra plate charge, but it usually works out to save you money.
Eat lunch, rather than dinner: Dinner prices are usually more expensive than lunch and sometimes they can be same portion size. Eating lunch, rather than dinner, can save you money. Be sure to have some snacks in your hotel room in case you get a bit hungry later.
Get take out: While it's not actually "dining out", many restaurants offer take out of the same items you can eat when dining in. By grabbing take out, you can avoid paying restaurant beverage prices and temptations to add-on extras. If you want your food delivered, check out GrubHub.
Eat at kid-friendly restaurants: If you are attending Comic-Con with kids, eat at Kid-Friendly Restaurants in the Gaslamp Quarter that offer kids meals. Since kid meals are lower priced than adult entrees, you can save a considerable amount.
How about you — what tips do you have for saving money on dining out while at Comic-Con? Leave us a comment and let us know!