Enjoy these free printables of Marvel's Ant Man Coloring Pages and Activity Sheets to celebrate the release of Marvel's Ant-Man movie. Print-at-home for instant fun!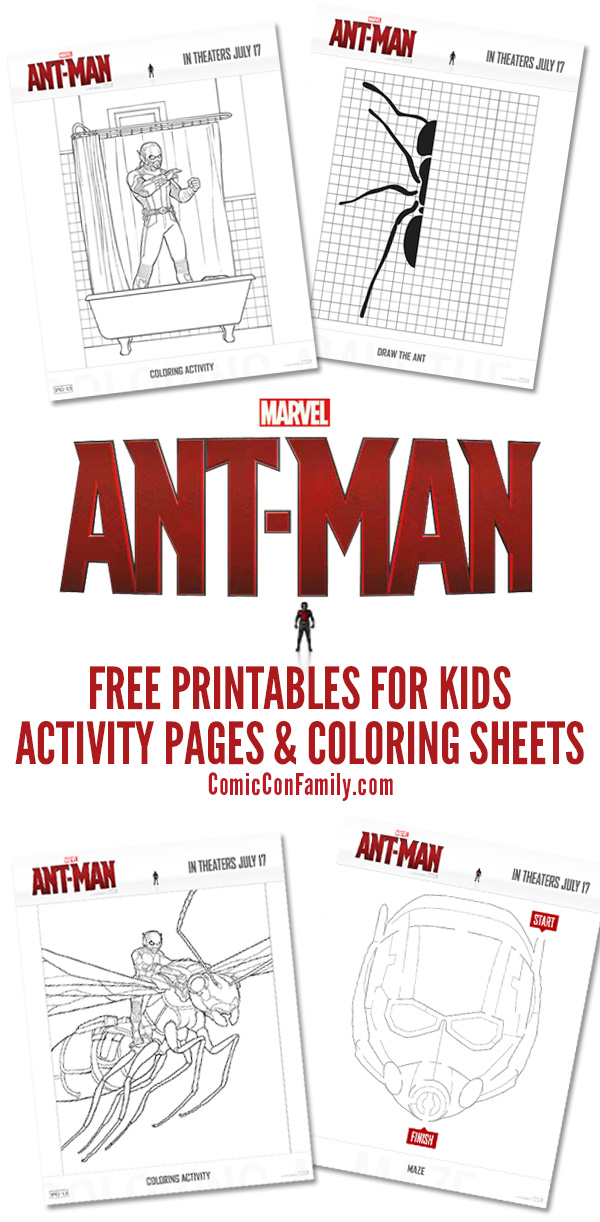 Disclosure: This post contains compensated affiliate links which help support the work on this blog.
Marvel's newest movie, Ant-Man, is in theaters now and we're sharing Ant-Man coloring pages and activity for all Ant-Man fans — kids and adults!
These FREE Ant-Man printables are a total of 14 different activities and coloring pages all contained within one 21-page Activity Pack.
Our free Ant-Man printables includes:
8 Activities, including a Maze, "Draw the Ant", and "Spot the Difference"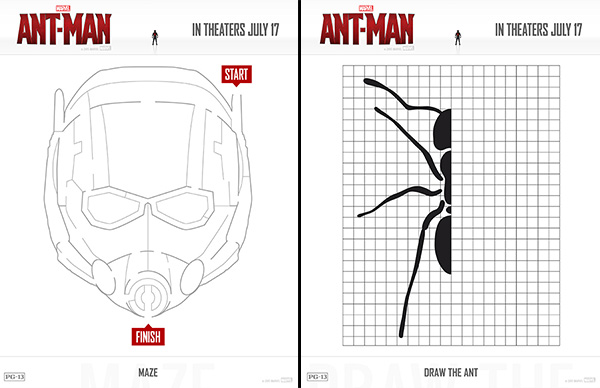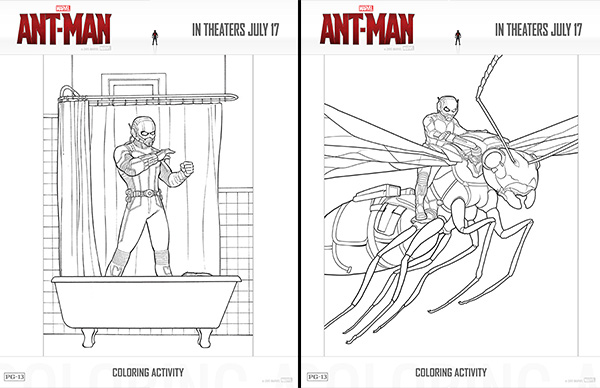 1 Matching Pairs Game (3 sheets)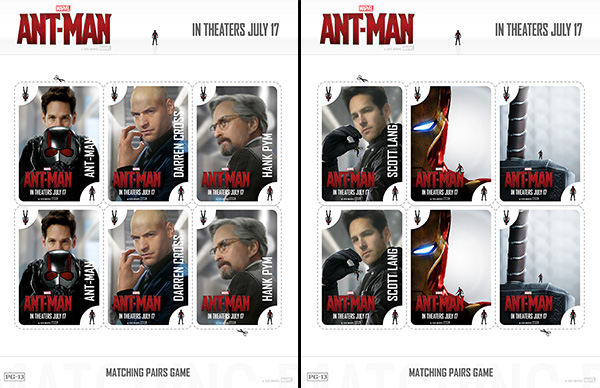 Also, an Ant Man Mask is also included in the printable file. If you'd rather print just the mask, you can print it from this page: Free Printable Ant Man Mask
Free Kids Printables – Ant Man Coloring Pages and Activity Sheets (21 pages)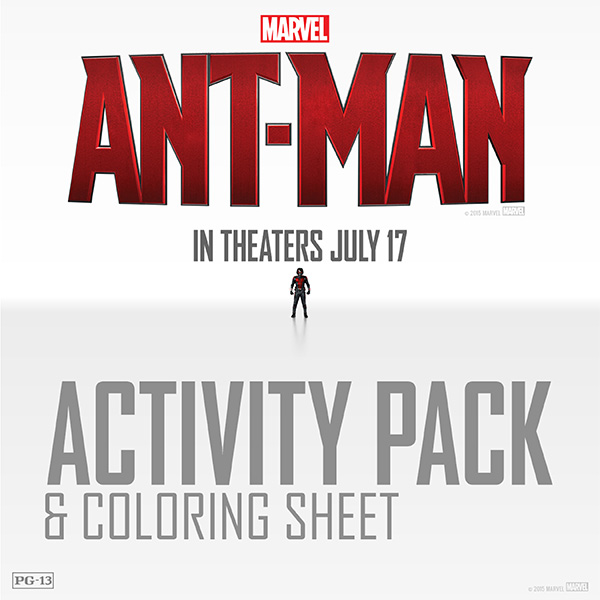 Low on ink or don't want to print all of the pages of the Ant-Man Activity Pack? Print only the pages you want with this tutorial: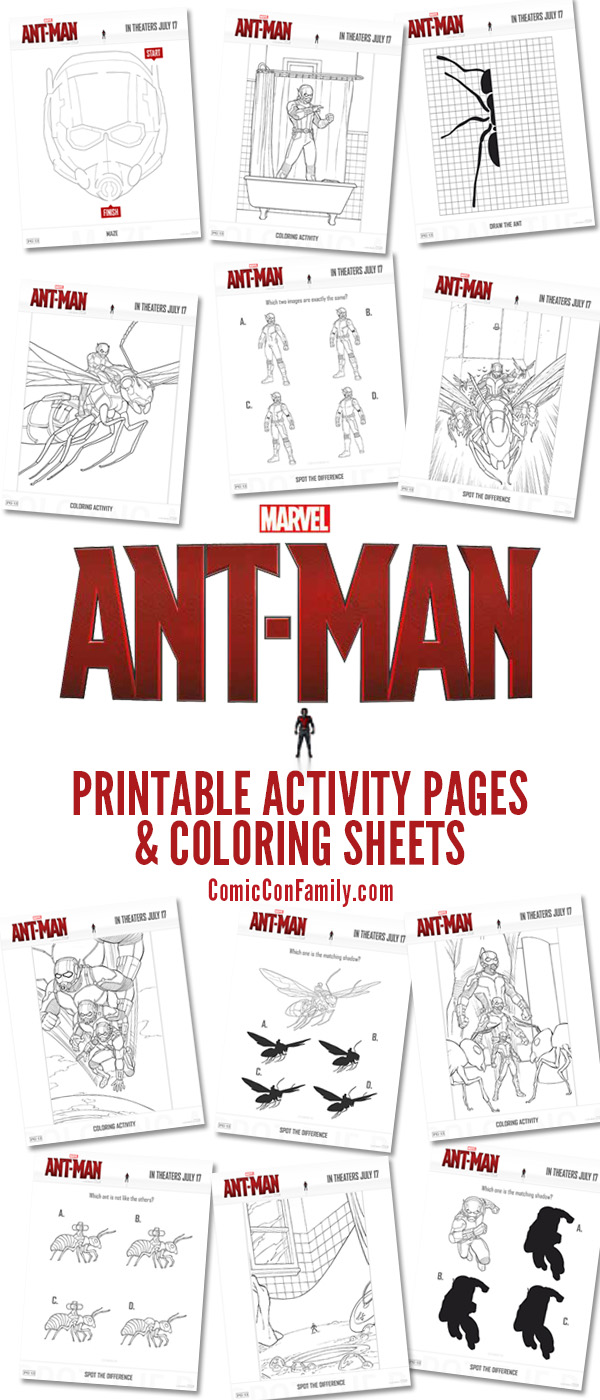 Need more coloring supplies? Check out our favorites:
ANT-MAN is now playing in theatres everywhere!
Visit the official ANT-MAN site: http://marvel.com/antman
Follow ANT-MAN on Twitter: https://twitter.com/antman
Like ANT-MAN on Facebook: https://www.facebook.com/antman