With thanks to Kia, we were provided with a 2014 Kia Cadenza for a test drive experience. Here's our thoughts….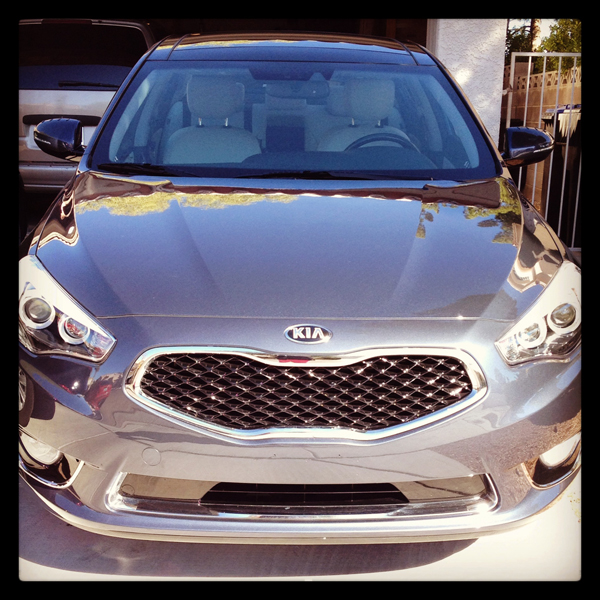 Comikaze was an awesome experience. It was fun being at a convention that was smaller than San Diego Comic-con, yet still large enough that it had plenty to offer.
The same can be said of the 2014 Kia Cadenza we drove there.
The last Kia we reviewed was a Kia Sorento. We didn't need as many seats this time around as we were only taking one of our kids, so the Cadenza seemed like it would be a good fit. But I was still concerned. See, we've been mini van owners for many, many years. While the Sorento isn't a mini van, it is a SUV, so I knew it would have plenty of room for us. Would the Kia Cadenza have plenty of room? It would be the first sedan we've drove in a very long time…..and I had my apprehensions.
As soon as we hit the road, my apprehensions disappeared. David had told me that the Kia Cadenza was a luxury car and he was right. The drive from Las Vegas to Los Angeles was flawless. The Cadenza has plenty of power (something that David repeatedly mentioned), but I don't usually pay attention to things like that. I pay attention to the features and there was plenty.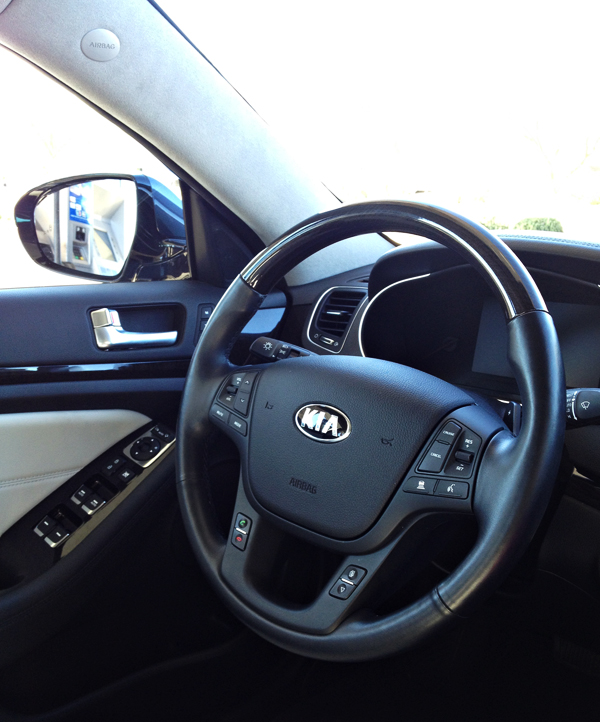 One of my favorite features was the Voice Command Navigation. Our hotel was near LAX, rather than downtown near the Los Angeles Convention Center (where Comikaze was being held), so this meant plenty of driving time in LA traffic. The navigation was a HUGE help to get us where we needed to go, especially when we decided to do some spontaneous site-seeing on our last day there.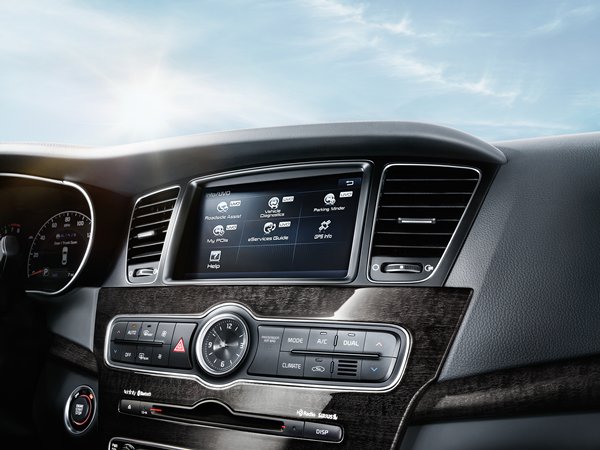 Another feature that I am absolutely in love with: Dual-Zone Automatic Climate Control. David and I are one of those couples who disagree about temps in the non-summer months. In the summer, it's no problem. We live in Vegas and we both want it as cold as we can get it. But when the weather starts to cool down, even slightly, he continues to want it ice cold, while I don't. It was awesome being able to sent the passenger temp to what was perfect for me….without him complaining.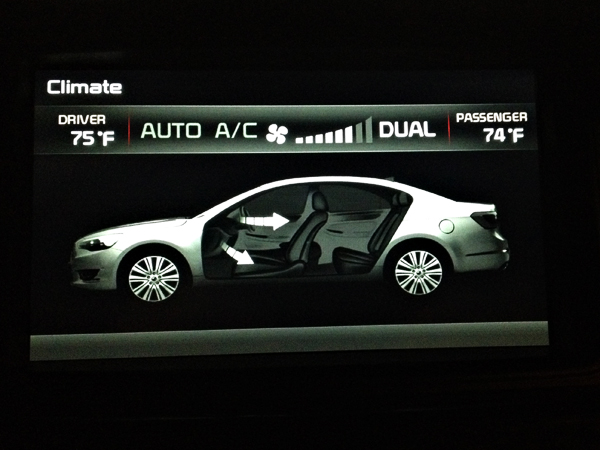 Another featured I enjoyed was the heated steering wheel and the heated seats. Where has this been all my life?? While I only used this feature once or twice, it was pretty clear that this would be a sweet feature to have if you live in a colder area. I remember driving my kids here and there when we lived in Virginia during the winter. This would have made those trips a LOT more enjoyable. Our kids also thought the heated seats was the coolest thing ever. I think they turned them on every single time enough though it wasn't that cold.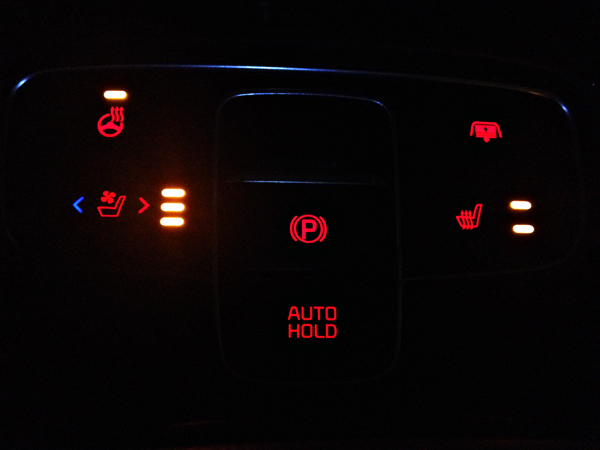 David had lot of things he loved about the Cadenza, but one of his top favorites was the stereo system. The Cadenza came with an Infinity® 550 Watt Surround Sound Audio System with 12 Speakers and External Amplifier & Subwoofer. Needless the say, he was in heaven.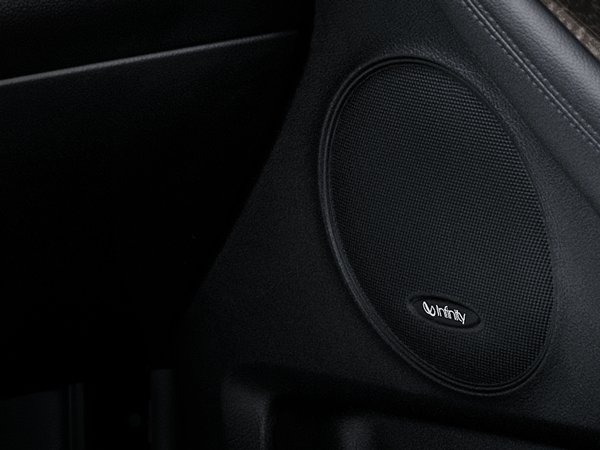 One very simple feature I loved was the analog clock. Our 12-year-old didn't quite understand why Kia didn't put a digital clock in the car, but I personally loved the sophistication it gave.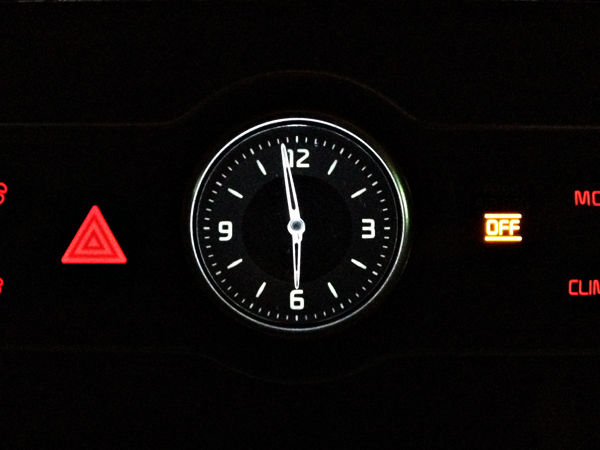 Speaking of our 12 year-old, he's a tall kid and he was so happy with how much room he had in the back seat. Overall, I found the interior to be very roomy. As a matter of fact, while I'm still at a point when I want a 6-passenger vehicle because all of our kids are still at home, I can totally see the Kia Cadenza being  a car for us when one or two of the kids move out.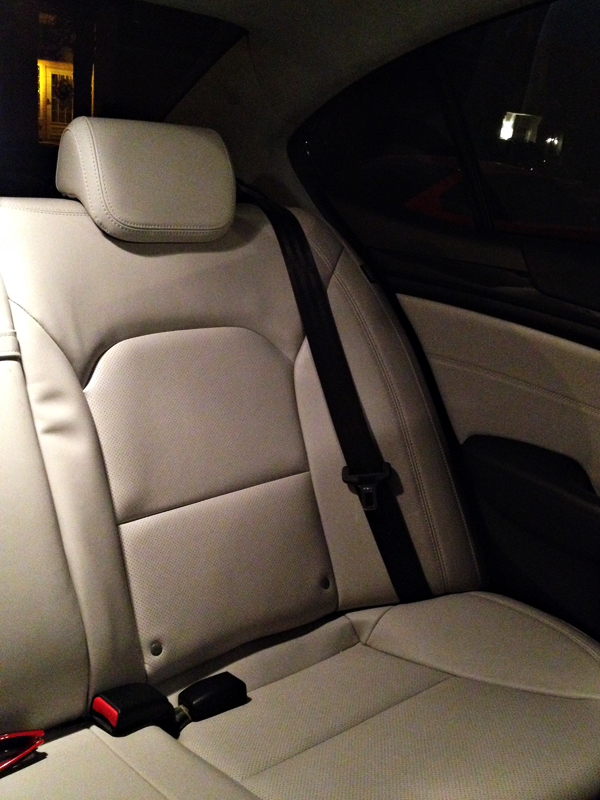 Once we got home from Comikaze in Los Angeles, David and I took a date date and drove down the Vegas strip with the roof open. The weather was perfect and it was amazing seeing the tops of the hotels and casinos through the Panoramic Sunroof. It was a perfect end to our Kia Cadenza test drive.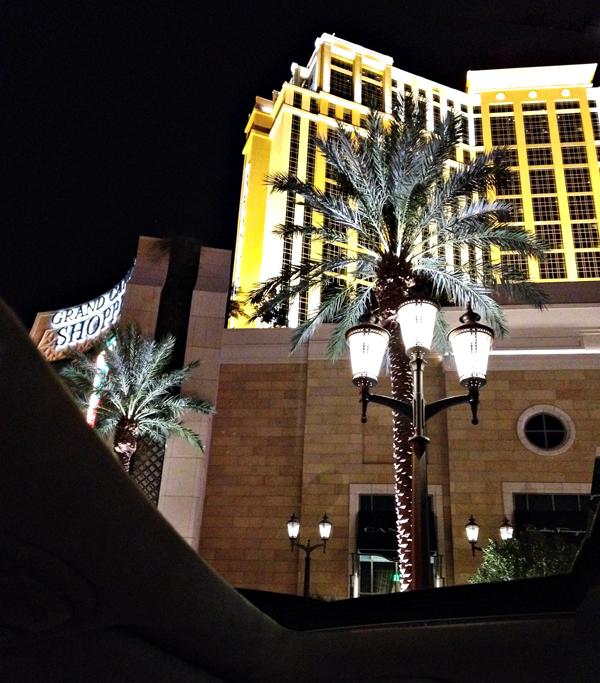 We thoroughly enjoyed our Kia Cadenza test drive and for the first time in a long time, I can actually see myself owning a vehicle that is not a mini van or an SUV. The Cadenza has plenty of luxury and style and it made our trip to Comikaze even more amazing.
For more information on the 2014 Kia Cadenza visit www.kia.com
Disclosure: With thanks to Kia, we were provided with the 2014 Kia Cadenza for this test drive experience