We had the cool opportunity to drive a 2014 Kia Sorento to Comic-Con 2013. Short story: I loved driving it. Of course, what made the Sorento a lot of fun was the fact that it came with all the bells and whistles — and I'm sharing my 5 favorites.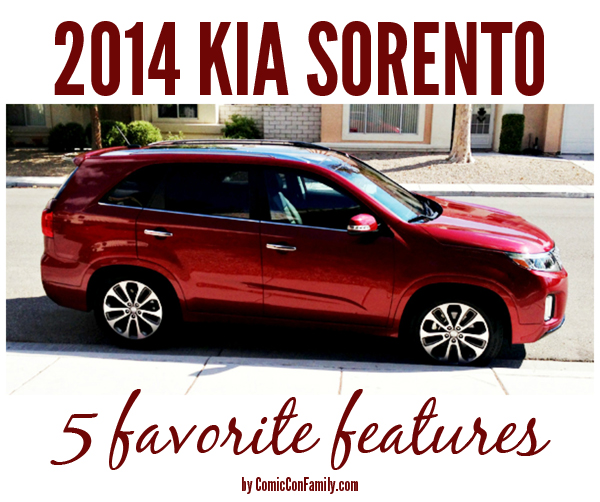 Now that we're back home home and driving our own van again, I find myself thinking constantly of the things that I wish my van had — stuff that the Kia Sorento did have.
Here's my list of 5 favorite features of the Kia Sorento — that I wish my current vehicle had.
1. A Huge Sun Roof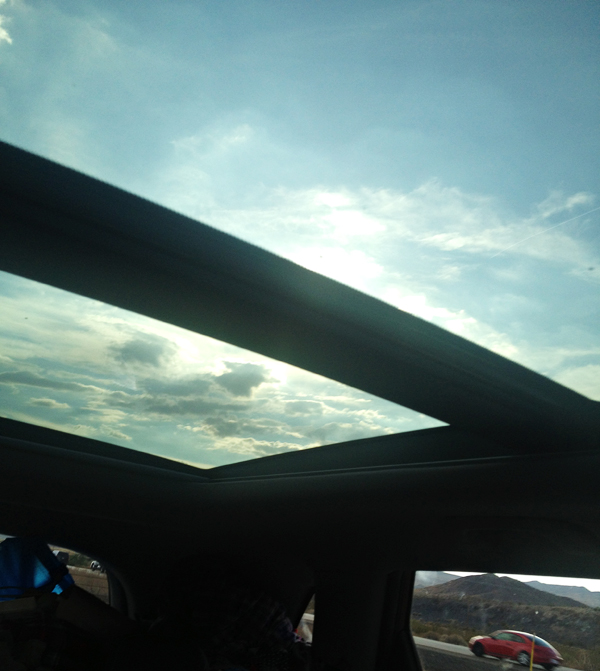 The one thing the whole family can agree on was that the Panoramic Sunroof, with power sunshade, in the Kia Sorento was our favorite feature. San Diego is a beautiful town and it was awesome driving around with it wide open and feeling the cool ocean breeze.
2. Blind Spot Monitoring System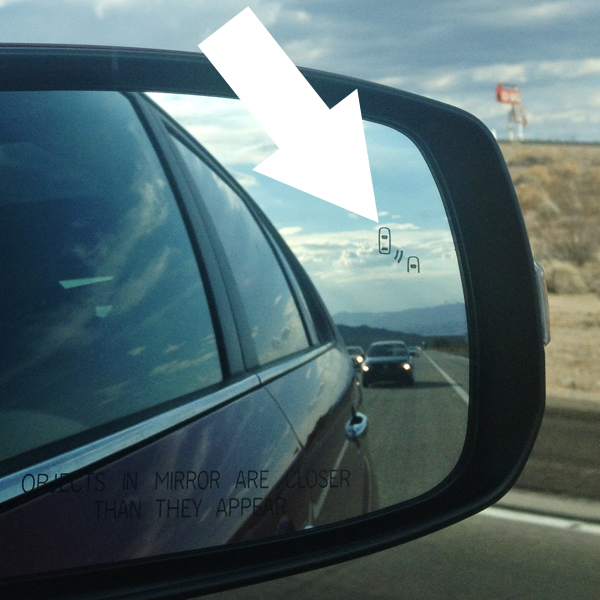 My wife and I both agree that the Blind Spot Monitoring System is another one of our top favorite features. At first, we didn't realize why we had a little flashing cars on our side mirrors (shown above where the arrow is pointing), but then we realized this alerted us to when it wasn't safe to change lanes because someone was in our blind spot. This is genius! We were also impressed with how well it works. It doesn't flash if you are passing up a bunch of slower moving cars, but really only works when there is someone who has approached your blind spot.
3. Back Up Camera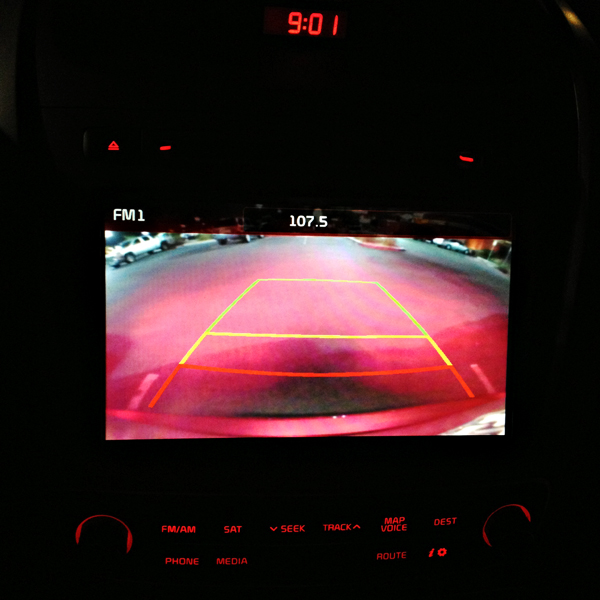 When I realized that the 2014 Kia Sorento has a back up camera, I thought that was cool. But little did I know how essential it would become. The main hotel we stayed at this year had pretty small parking spaces, plus the driveway was small. This meant that sometimes we would have to back up and adjust our parking several times to get into the tiny spots. Having the back up camera really helped with parking in those small spots, so we could avoid cars, walls, and poles. While it didn't replace a good old-fashioned look over the shoulder and use of side mirrors, it really gave us extra piece of mind.
4. Steering Wheel Mode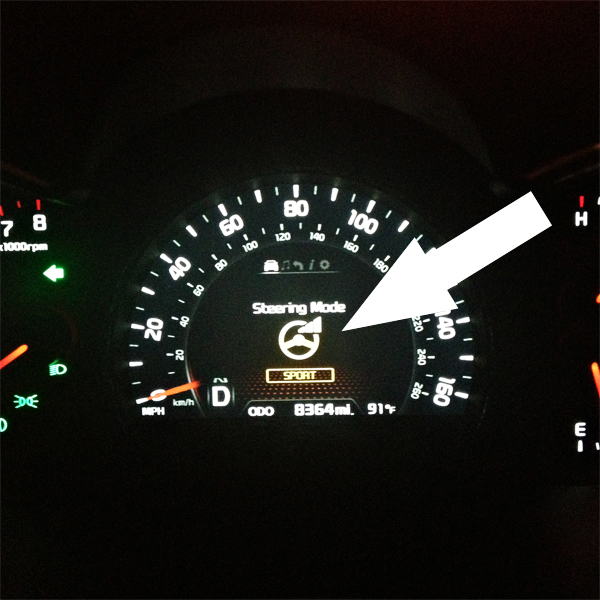 We didn't realize the Kia Sorento had this feature until we arrived in San Diego, but I was quite happy when I realized it. I like a a slightly stiffer control on the steering, so the Flexsteer Driver selectable assist steering wheel controls was great. I put it into "sport" mode for firmer control, but there was also two other modes: comfort and standard.
5. Navigation System
Sure, many cars these days have a navigation system (or the option to add on), but our current 2003 van doesn't have one. Having a navigation system on a road trip makes your life so much easier. While getting to downtown San Diego is something we don't need help with, we went to Comic-Con a bit earlier this year. Our first night was in Carlsbad, a city we had never been to, so it was nice being able to put our hotels address in and being able to get there easily at night.
Our test drive of the 2014 Kia Sorento was a great experience. It looks sharp, the performance was great, and it handled our needs well.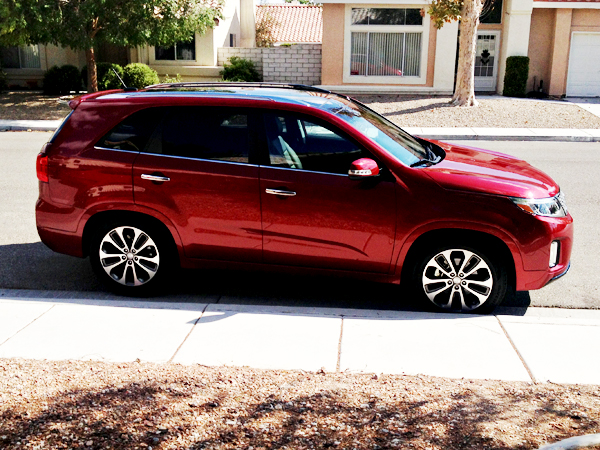 For more information on the 2014 Kia Sorneto  at www.kia.com
Disclosure: With thanks to Kia, we were provided with the 2014 Kia Sorento for this test drive experience