Make family movie night even more fun with one of these yummy themed movie night popcorn recipes!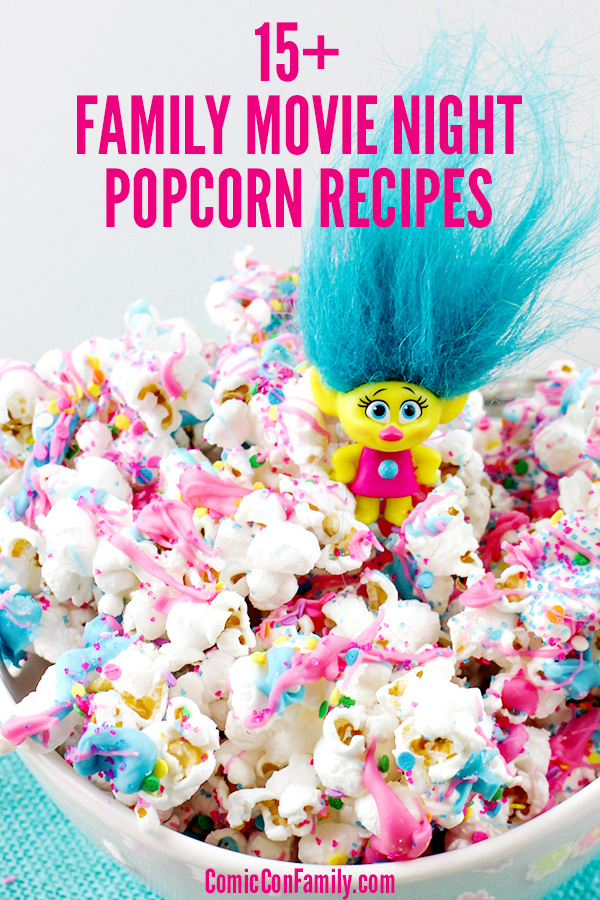 If your family is anything like ours, movie nights are a big part of your family fun. One thing that goes in hand-in-hand with family movie night is snacks and popcorn is always a popular choice. The usual buttered popcorn is always great, but sometimes you want something a bit more fun. Luckily, nowadays, there are tons of creative popcorn recipes out there that are themed after favorite movies.
We've searched the web to bring you the very best of themed movie night popcorn recipes. You'll find popcorn recipes below for superhero movies, Disney movies, Harry Potter, Star Wars, and more!
Themed Movie Night
Popcorn Recipes