Love (or like?) is in the air and ordinary Valentine cards simply won't do! We're sharing the coolest Pop Culture Valentine's Day Cards for Kids.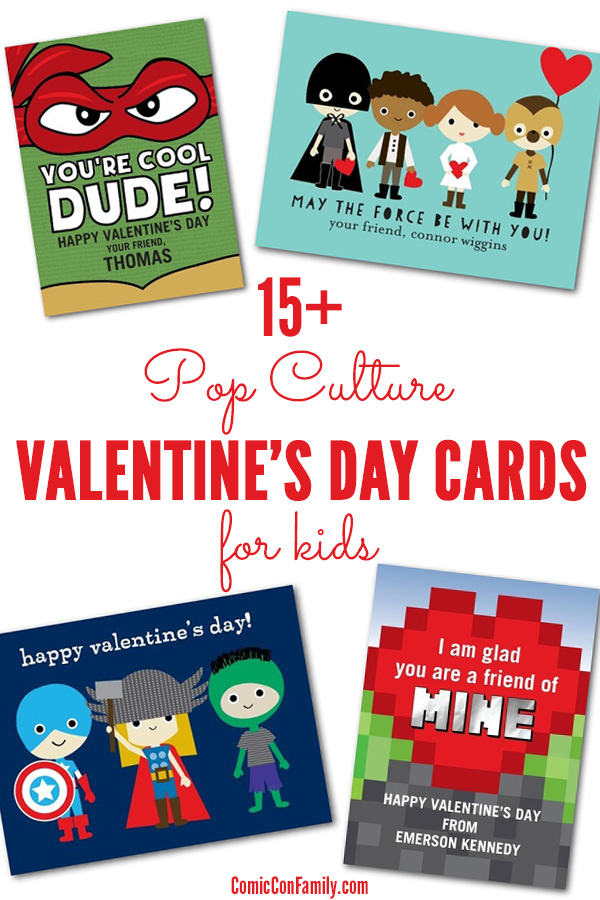 (note: this post contains affiliate links that help support ComicConFamily)
One of our favorite places to get greeting cards is Tiny Prints where you can do everything online. Just select the Valentine card (or another card), add your text and that's it! The quality of Tiny Print cards is excellent, so we don't hesitate to recommend them to you.
If you are wanting Valentine's Day cards that are a bit more special than your standard cards at the grocery store, you have to take a look at these. We've searched and found the very best pop culture Valentine's Day cards for kids to give out in their classroom, homeschool groups, play groups, or wherever their friends hang out. There are cards inspired by many fandoms and characters: Star Wars, The Avengers, Teenage Ninja Mutant Turtles, Minecraft, and more!