Looking for free things to do near Downtown San Diego? Our list shares a variety of activities that you and your family can enjoy — without spending a dime.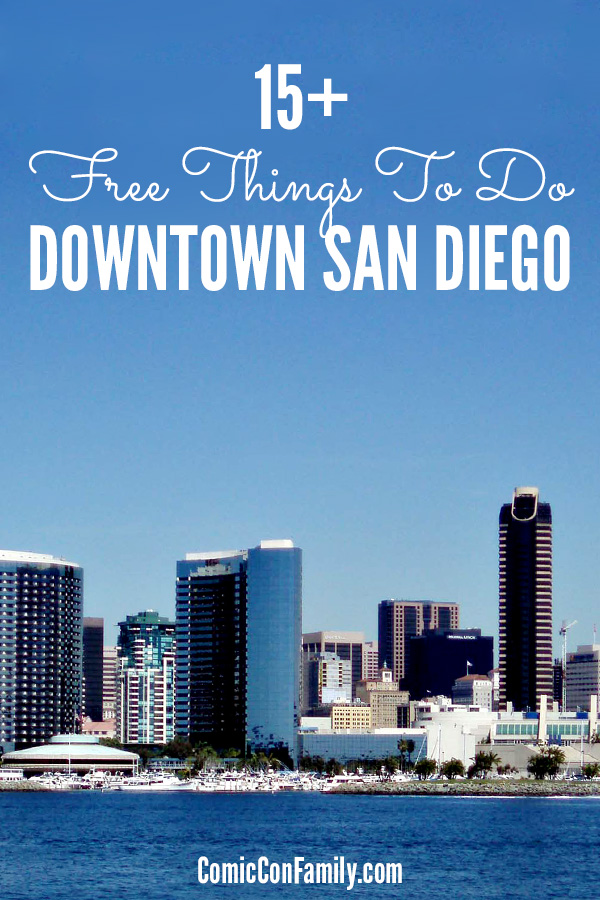 Disclosure: This post contains affiliate sponsor links which help to support the work on this blog
The overall cost of taking our family to San Diego Comic-Con each summer can get a bit pricey. We've always felt that the actual tickets to Comic-Con are a great value for what you get, but when we add in our hotel, restaurants, and travel, it can add up. This doesn't even include doing a bit of shopping in the exhibit hall, which we do.
If you are attending Comic-Con, chances are you won't have much extra time for site seeing. We stay quite busy with the overall Comic-Con experience, but we still come to San Diego early to make time to enjoy some of the other things that San Diego has to offer. Because of that, we're pretty good at finding ways to save on our yearly San Diego vacation.
If you're traveling to Downtown San Diego for Comic-Con or another visit, but your watching your budget, you'll be pleased to know that there are some great free things to do in or near the downtown area. We've found that the Downtown San Diego (and nearby areas) have lots of free opportunities full of culture, entertainment, and history that you can enjoy with your entire family.
Free Things To Do Near Downtown San Diego
Beaches: Miles and miles of shoreline give you a plethora of San Diego beaches to choose from. But, if you are in the San Diego downtown area, the ever popular Coronado Island beaches are the closest. If you are willing to go a bit further, both Mission Beach and Ocean Beach (which has a great dog beach) are about 15-20 minutes from Downtown San Diego.
Biking & Hiking Trails: Balboa Park offers 19 trails of various difficulty, scenery, and length. The routes are signed with color coding and numbers to help inform users of the distance, the degree of difficulty and change of route direction.
Balboa Park Botanical Gardens: While some of Balboa Park's Botanical Gardens have admission fees, many are completely free to take a stroll through and admire, such as the Veterans Memorial Garden, the Zoro Garden which is a butterfly garden, the Desert Garden, and much more.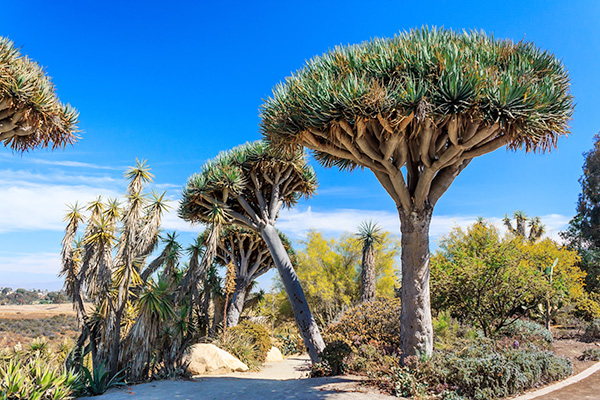 Museum of Contemporary Art: The downtown location in San Diego offers free admission for everyone on Thursdays from 5pm-7pm. But, if you're a 25 and under, or military (your family is included), admission is always free. Just be sure to bring your ID.
Relax & Play at Balboa Park: The ultimate of city parks is truly a rival to the most famous park in New York City. With more than 15,000 trees and plenty of large green spaces, you can bring a blanket, relax on the grass, and enjoy a picnic. There is also 5 different playgrounds for the kids to play on.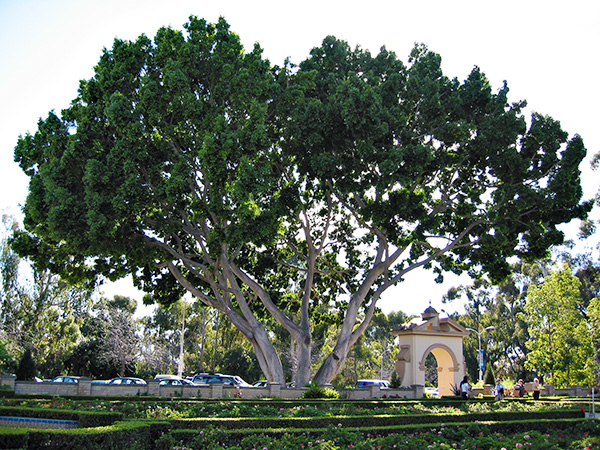 Seaport Village: This fun waterfront spot offers plenty of sightseeing, window shopping, and Instagram-worthy photo opportunities. For just $3, you can take a ride on the Seaport Village Carousel. One downfall is parking prices — if you are staying at a nearby hotel, it might be better to walk or take public transportation. If you do park, and you shop or eat at one of the restaurants, get your parking validated and pay less.
Spreckels Organ Pavillion: There are free concerts at the Spreckels Organ Pavillion in Balboa Park every Sunday from 2-3 p.m. and on Monday evenings in summer from 7:30 – 9:30 p.m.).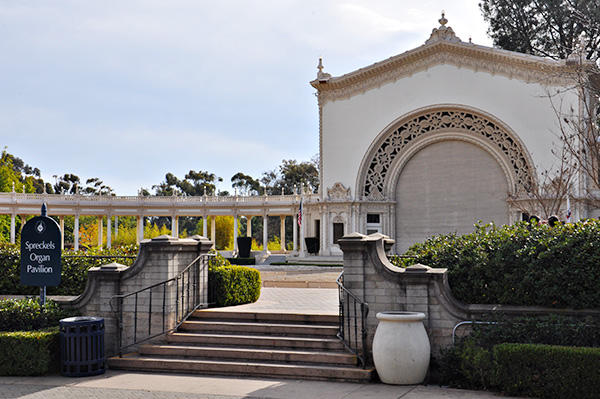 Spanish Village Art Center: For free, you can browse the Spanish Village Art Center features with over 200 artisans and craftspeople (both in art studios and set up on the patio). You'll find painters, metalsmiths, jewelry designers, photographers, fiber artists, basket makers, mixed-media artists, glass artists, and much more.
Reuben H. Fleet Science Center: If you live within 200 miles of the Reuben H. Fleet Science Center AND your child (12th grade or lower) received an "A" in any math or science subject on their report card, they will get free gallery admission. There are other ways to visit for free too – like many San Diego Museums, they offer "Resident Free Tuesdays" to San Diego City and County residents, local college students, and active-duty military.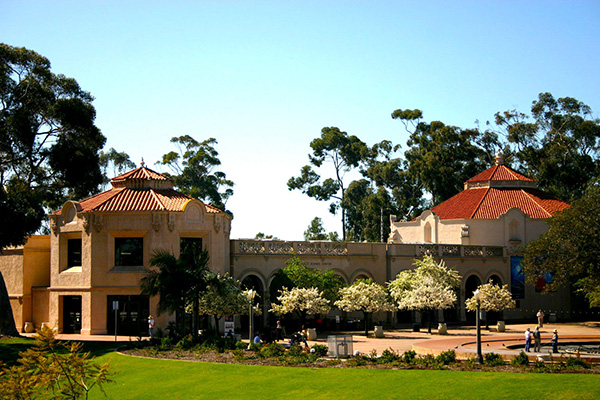 Timken Museum of Art: This small art museum is the only art museum located in historic Balboa Park with free admission. While small in size,  and affectionately known as San Diego's "jewel box" of fine art, it's a must see. One cool fact: this museum includes the only Rembrandt painting on public display in San Diego.
The New Children's Museum: Located across from the San Diego Convention Center, The New Children's museum is a place for kids to experience the world of art through hands-on exhibits. On the 2nd Sunday of each month, admission to the children's museum is only $1 per person. I know, it's not free, but paying just $1 to experience this museum is an amazing deal.
San Diego Central Library: If you're a book lover, the San Diego New Central Library located downtown is worth a visit. This huge library (9 stories, 366,673 square feet) is a nice spot to take a break, read a book, or catch up on work. There is free parking for up to 2 hours (with validation), a cafe, a courtyard, a rock garden, art, and stunning views from the 9th floor.
Mission Bay Park: While not downtown, the Mission Bay Park isn't too far away (about 15-20 minutes) and worth the short trip. It features 19 miles of sandy beaches with eight swimming areas, playgrounds, 14 miles of bike paths, fire pits, and barbecues. It's great for families, with some of the areas offering swimming with a playground close by. Perfect for picnicking, playing basketball, or flying a kite. Some areas allow dogs too. Come early in the summer (especially weekends) as the parking lots fill up quickly.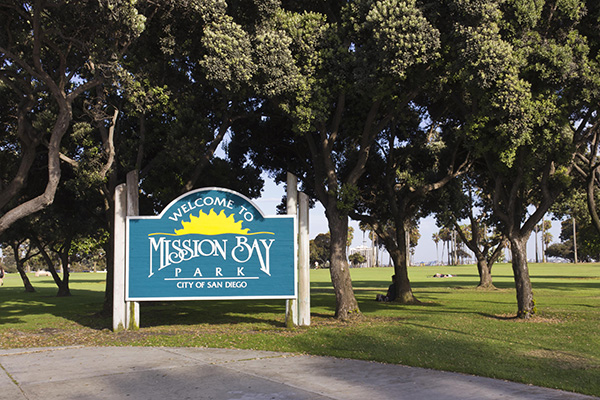 Waterfront Park: Located about 10 minutes from Downtown San Diego is Waterfront Park that picnic areas, fountains, a children's playground, and a garden.
Old Town State Park:  The Old Town State park is where the city of San Diego began. It has many museums and historic buildings that you can tour for free, including the Casa de Estudillo, First San Diego Courthouse, Seeley Stables, Robinson-Rose House, San Diego Union Museum, Sheriff's Museum, Stewart House, Serra Museum, United States House, Wrightington House, and Mason Street School (the oldest schoolhouse in San Diego), that you can tour for free.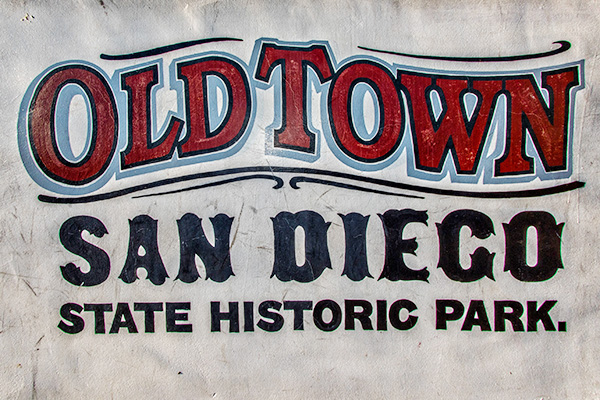 Mormon Battalion Historic Site: Located in Old Town, the Mormon Battalion site shares the history of Mormons who came to San Diego to help fight in the Mexican-American war. Along with learning the history, there are free hands-on exhibits, such as panning for gold and brick making.
Wells Fargo Museum: Located inside the Colorado House in Old Town, you can see exhibits such as an original Concord Coach from 1867, an original panoramic painting of San Diego in 1855, a 19th-century pocket watch, and two authentic telegraphs. Admission is always free.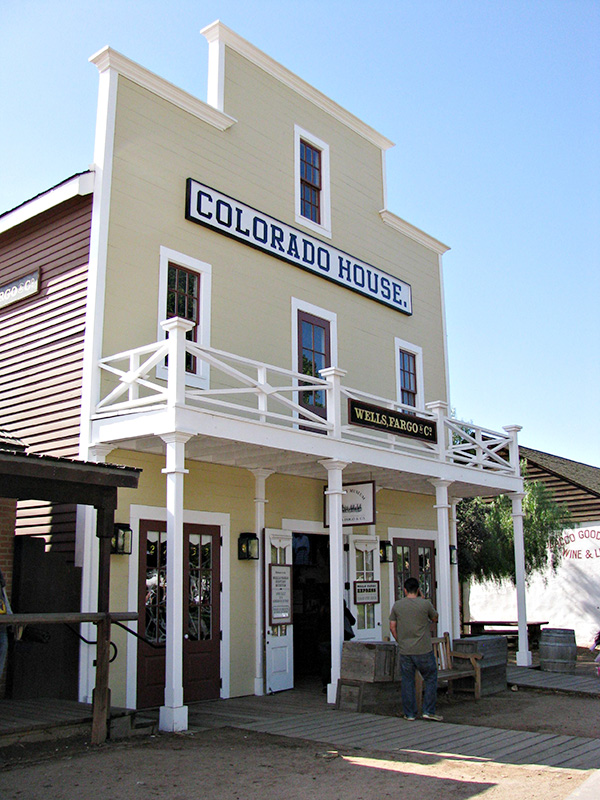 Gaslamp Quarter: This article wouldn't be complete if we didn't mention the Gaslamp Quarter in downtown San Diego. It's definitely full of restaurants and shopping that aren't free, but talking a walk through this historic area is won't cost you a dime. Of course, if you are on a strict budget, be sure to check out our post: Cheap Eats in San Diego's Gaslamp Quarter ($5 or less)
This is just the start of the free things to do near Downtown San Diego. And, if you are willing to travel a bit further, the city has, even more, to offer, such as free music, movies in the park and hiking trails. Be sure to check local calendars so you'll know when and where.
What are your favorite free things to do near Downtown San Diego?
Leave us a comment and let us know!