If you're a Percy Jackson fan, and you live in California, Arizona, or Nevada with a Smart & Final store nearby, you're in luck! You can earn a Hollywood Movie Money Certificate good for one free movie ticket to see the upcoming film, Percy Jackson: Sea of Monsters, coming to theaters August 7th.
Here's how to get yours:
Go to your local Smart & Final store and buy two First Street Bakery items by August 6, 2013. For budget minded families like mine, that means you can receive a movie ticket as low as five dollars — plus have a tasty treat to enjoy. I don't know about you, but I think that's a pretty good deal.
When you arrive at Smart and Final's Bakery aisle you'll see that you have many First Street Bakery items to choose from: muffins, cakes, donuts, French bread, croissants, pies and more.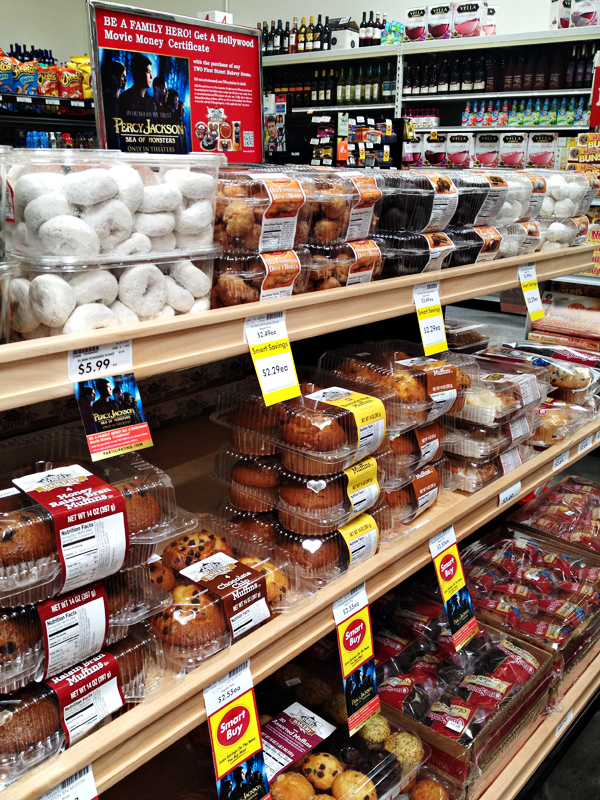 Just look for the special Percy Jackson label. After you check out with your two items, you'll find a code on the receipt.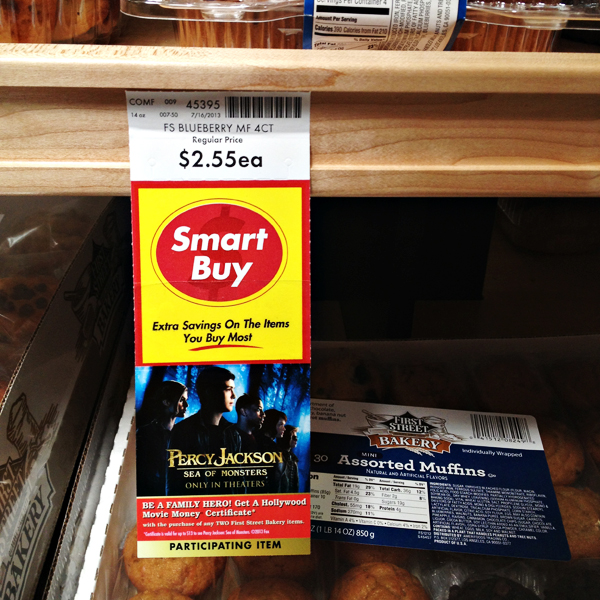 With the code from your receipt, go to www.activaterewards.com/sfpercyjackson and enter your information. You will receive a e-mail confirmation and within a couple day, you'll get a Movie Money Certificate via email that you can print. It's as easy at that.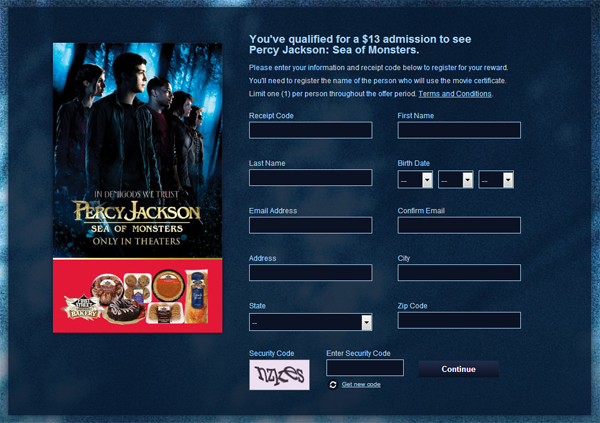 Want something to do while you wait for your free ticket? Check out the trailer for Percy Jackson: Sea of Monsters:
Don't forget, Smart & Final often has deals like this for lots of movies, so be sure to keep watch on your local Smart & Final ad. A few months ago, the deal was when you bought 2 containers of First Street Ice Cream, you got a ticket to see The Fast & Furious 6. You never know what their next movie promotion will be.
Disclosure: This is NOT a sponsored post and no compensation was received. We shop regularly at Smart & Final and knew our readers would want to know about this deal.