Are you a fan of Disney's Big Hero 6 movie? We're sharing an assortment of free kids printables that fans will love: BIG HERO 6 activity sheets! Just print and you have instant fun!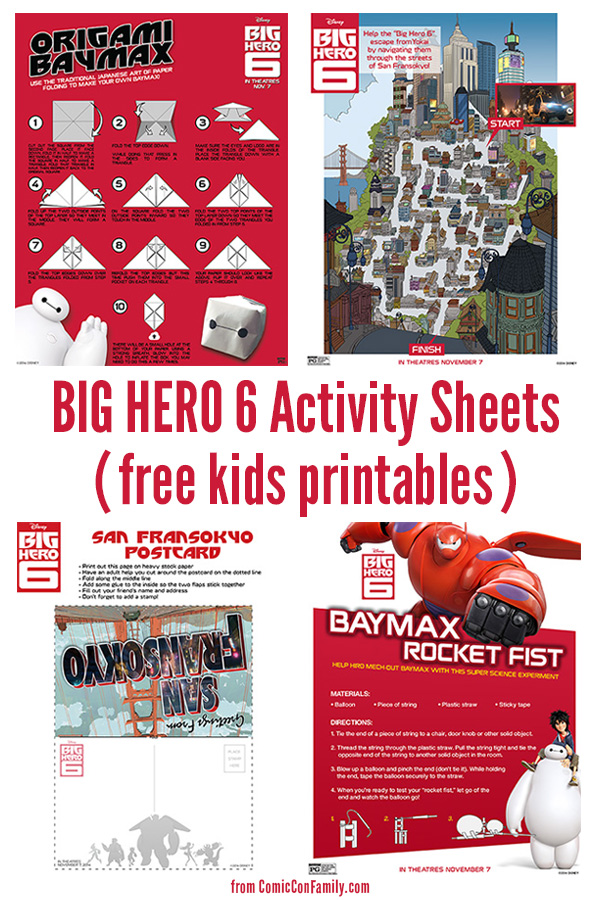 Disney's latest animated movie, Big Hero 6, hit theaters this past week and we're hearing some great things about it. We haven't had a chance to see it yet, but it's the next movie on our must-see list. Hopefully we can avoid any and all spoilers!
Since we know that there is going to be a lot of fans of Big Hero 6 after everyone watches it, we've put together 6 different free kids printables.
You can download and print:
How to make an Origami Baymax
A printable maze and postcard of the of the high-tech city of San Fransokyo.
Science printables, with 5 different projects/experiments for kids, such as making a GoGo Tomago's Flying Light Disc
Fun activities like "Spot the Difference" or "Hidden Objects"
Which ones do you think your kids will like the best? Pick one or pick all – that's what they're here for!
To download and print the Big Hero 6 Activity Sheets, just click on the links below for the printable you want.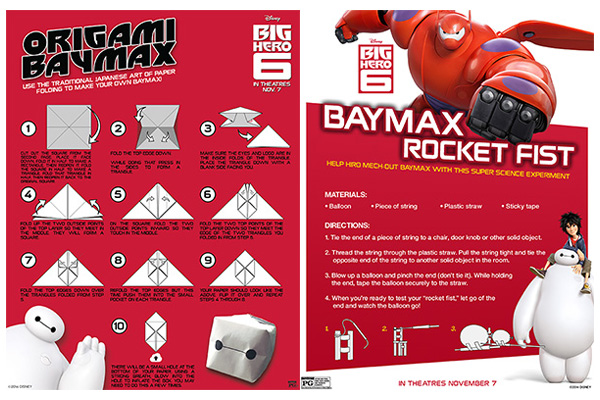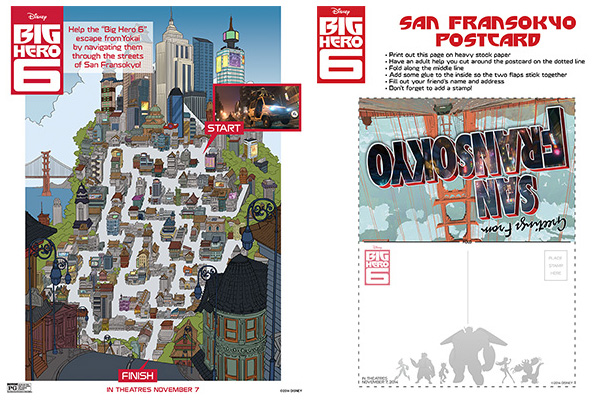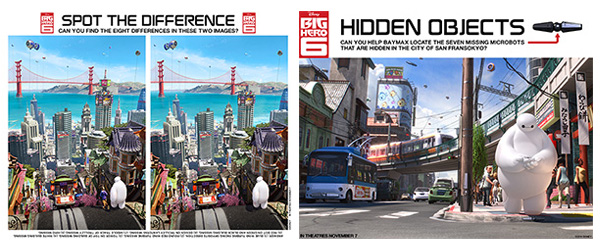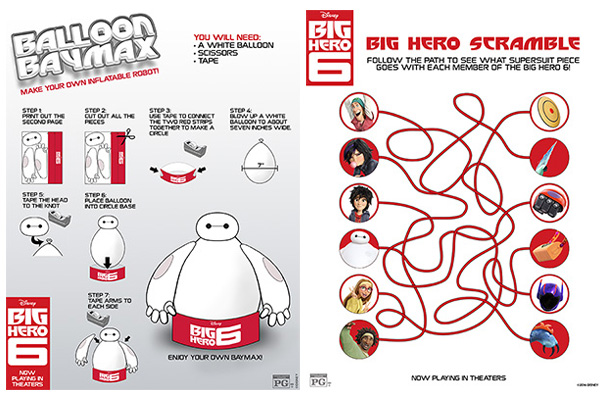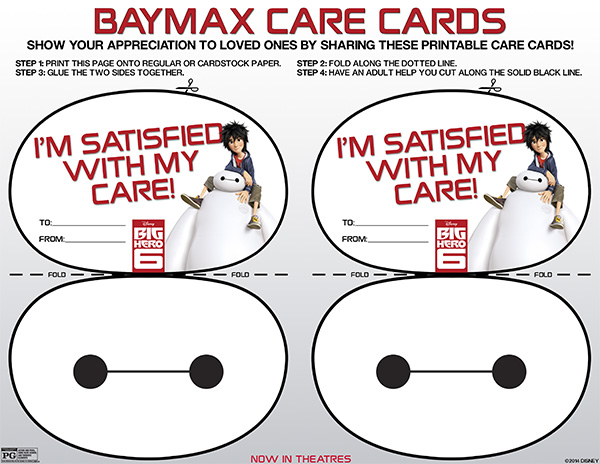 And if you haven't seen the Big Hero 6 movie trailer yet, enjoy this……
BIG HERO 6 is now in theaters everywhere!