We're sharing DIY Comic Book Easter Basket made from old comic books as part of a #DisneyEaster shop that has been compensated by Collective Bias, Inc. and its advertiser. All opinions are mine alone. #CollectiveBias
Recently, we were creating a Marvel themed Easter basket, but we wanted a unique option to present it in. We decided to make an Easter basket out of old comic books and we will show you how to make one too. What I like most about this option is that after Easter, this box can be used to store comic books or anything else.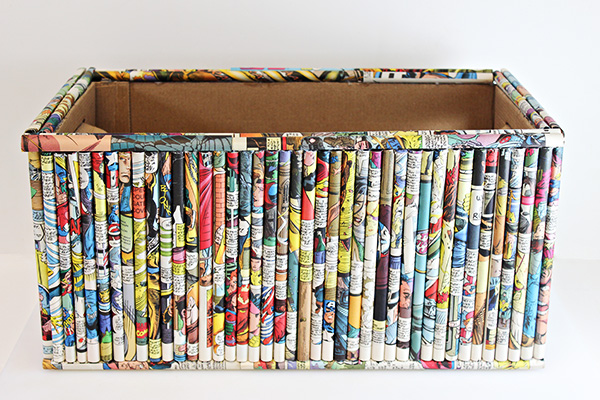 DIY Comic Book Easter Basket Tutorial
You will need:
Several old comic books – I recommend using ones that don't have glossy pages. I needed 8 comic books for the box I used.
Scissors
Glue Stick
Small round wooden dowel (about 1/4 – 13″ diameter) or 4 bamboo skewers and some tape
Hot Glue Gun (with glue sticks)
Box – pick a size that is good for an Easter basket
Step #1
Remove the staples from your comic books and cut the pages of the comic books into individual pages. If the cover is glossy, you can discard it or use it for another projects.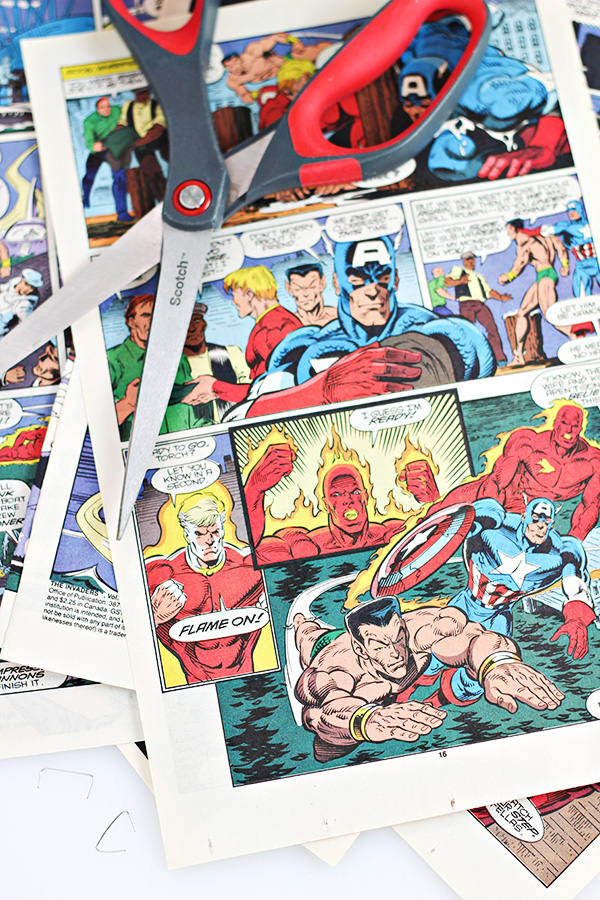 Step #2
If you have a wooden dowel, you can skip this step. If you are using bamboo skewers like I did, take 4 skewers and tape them together in a bundle, taping in at least 2-4 locations.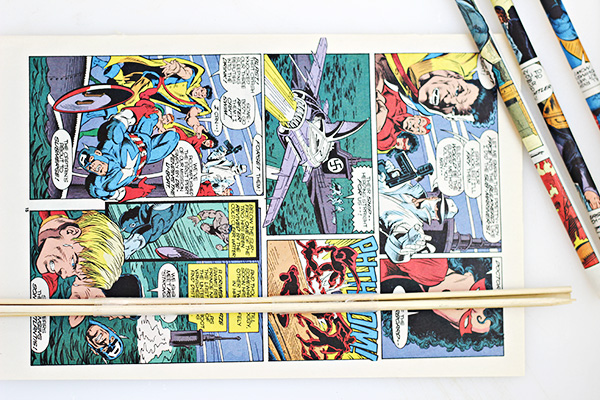 Step #3
With your dowel or bundled skewers, start with one long end of a comic book page and roll it up somewhat tightly around the dowel or skewers. The dowel/skewers helps to make sure your rolled comic book pages are the same size. With the gluestick, apply glue to the last inch or so of the comic book page before you finishing rolling it completely. Be sure the rolled comic book page is secure with the glue and then slide it off of the dowel/bamboo skewer. Repeat with remaining comic book pages.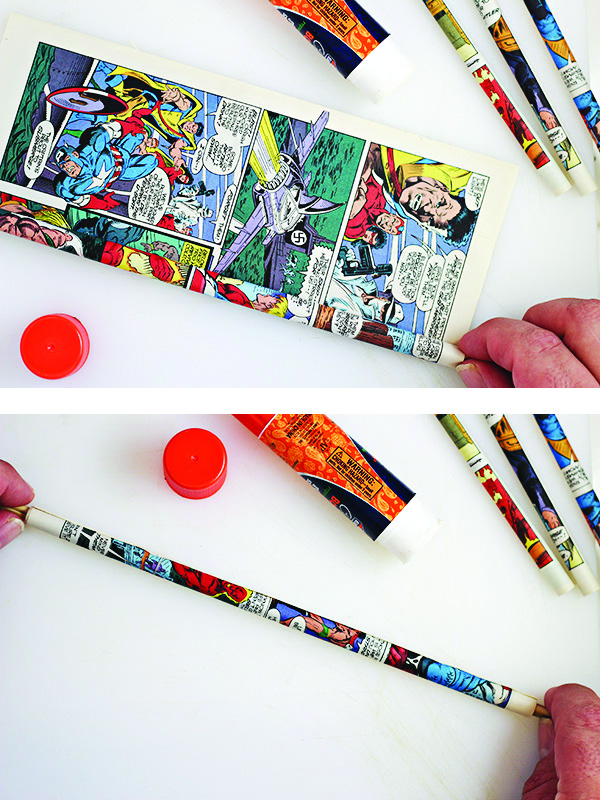 Step #4
When you are done, you will have lots of rolled comic book pages like this photo below. You will want to make sure all of your rolled pages are the same length and that they will fix vertically on the outside of your box. Trim as necessary if they aren't the same size.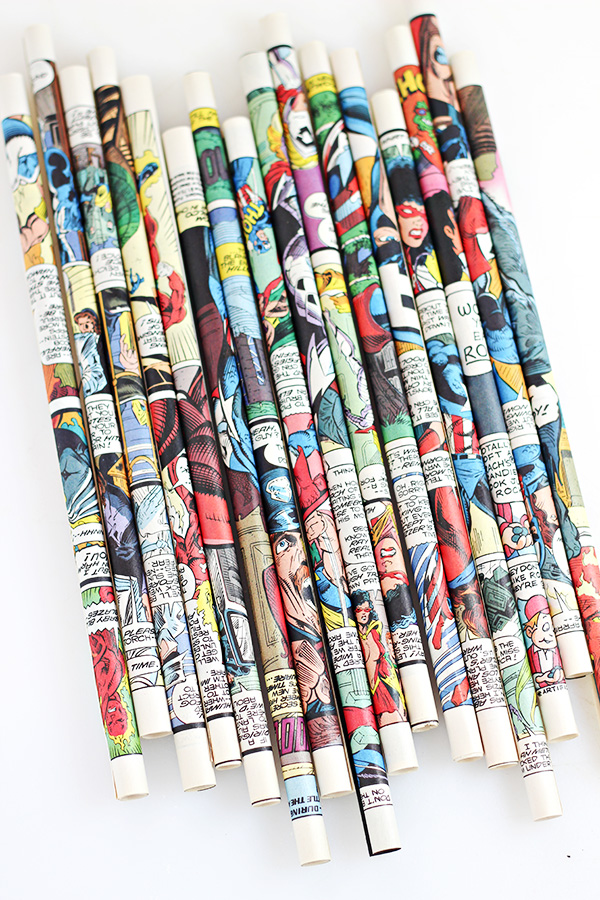 Step #5
With the hot glue gun (and glue sticks for the hot glue gun), glue the rolled comic book pages to the outside of the box, right next to each other, without gaps. For a neater look, you may want to glue some of the rolled pages horizontally (sideways) near the top of the box, then glue the rolled pages vertically right under the rolled top. I also added rolled pages horizontally at the very bottom of the box too. After your box is covered with rolled pages, it is ready to fill with Easter baskets gifts.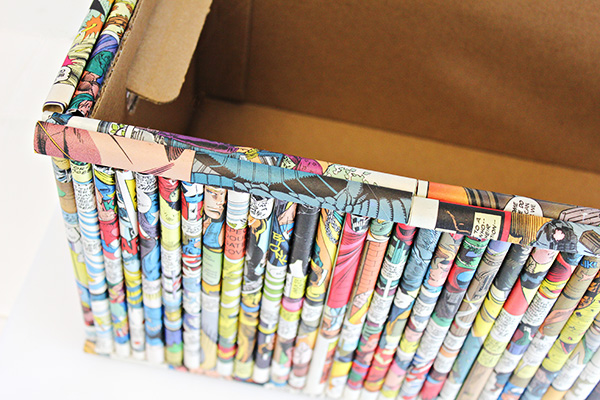 We filled our DIY Comic Book Easter Basket with lots of Marvel Avengers Easter basket gifts at Walmart. We also added a few Avengers comic books from our favorite comic book store. To see more of our Marvel Easter basket, visit: