Enter our giveaway to win a copy of Disney's Frozen on Blu-ray + DVD!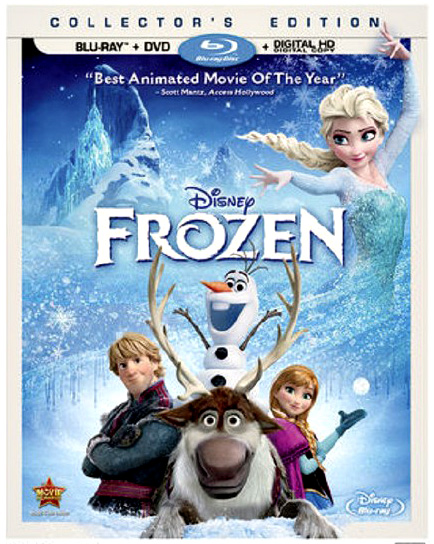 On Tuesday, Disney's Frozen was released on Blu-ray and DVD and it was the first thing on my to-do list that day. Frozen is easily one of my top favorite animated films. Gosh, it was even one of the few movies where I was wanting to see it again the very next day (that doesn't happen a lot with me). But, I waited…ever so impatiently for it to be released on Blu-ray and now it's ALL MINE! Well, mine and the rest of the family.
We love this movie so much, that David and I paired up with our daughters blog, Fangirl Woes, to giveaway a copy of Frozen to one of our readers. One lucky reader will win a Collector's Edition copy of Frozen, which comes with Blu-ray + DVD + a Digital HD Digital Copy.  It has bonus extras too, like:
The Making of Frozen
D'Frosted: Disney's Journey From Hans Christian Andersen to Frozen
Deleted Scenes
"Let It Go" Music Videos: Demi Lovato, Martina Stoessel
And, "Get A Horse!" Mickey Mouse Short (loved that too!)
For your chance to win, enter on the Rafflecopter below. The only required entry is the leave a comment on this post telling us what your favorite Disney character is. Plus, we've also give you extra ways you can earn bonus entries. Good luck!
Disclosure: This giveaway is not sponsored or affiliated with Disney or any other company.