WonderCon tickets for 2022 are on sale! Continue reading below to get all the details you'll need to know to buy your badge and attend the next WonderCon in Anaheim, CA!

What Is WonderCon?
WonderCon is an annual pop culture convention at the Anaheim Convention Center in Anaheim, CA. It is one of Comic-Con International's events — a sister convention to the larger San Diego Comic-Con.
WonderCon is similar to San Diego Comic-Con. There is an exhibit hall with exhibitors and artists, screenings, lots of cosplayers, a cosplay masquerade ball, and a full schedule of programming featuring everything from comic books to science fiction, anime, movies, and more. WonderCon is smaller, with about half of the attendees that San Diego Comic-Con has.
What does WonderCon have that San Diego Comic-Con doesn't? Easier access to badges (tickets). San Diego Comic-Con is notorious for badges that sell out in mere minutes. But with WonderCon, your odds of being able to purchase a badge are much higher as they don't sell out quickly as San Diego Comic-Con.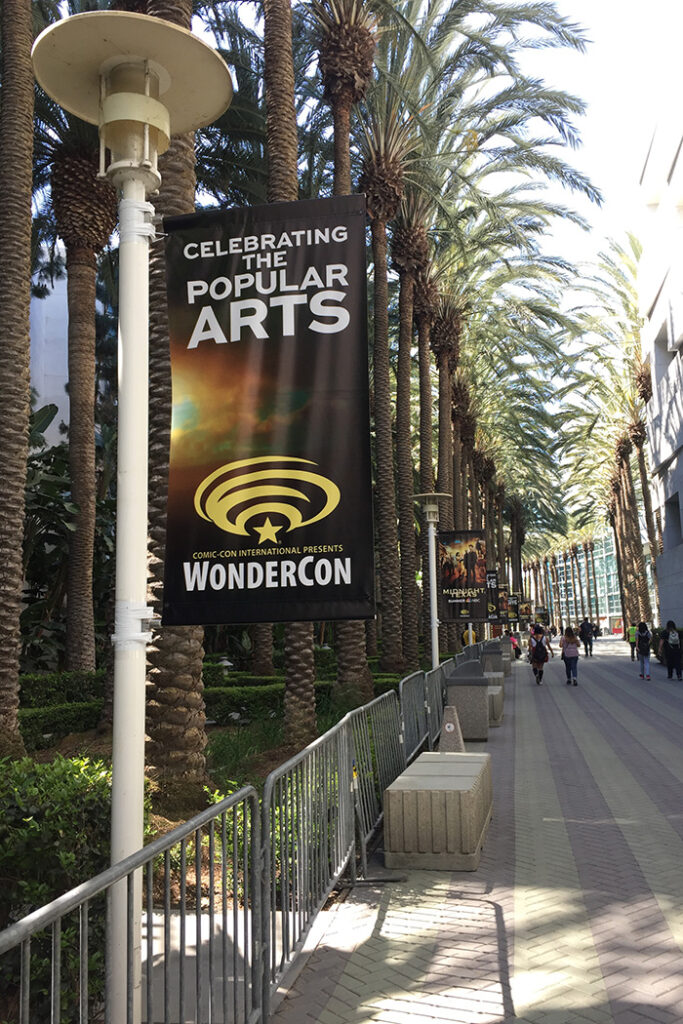 When Is WonderCon 2022?
WonderCon 2022 will be held April 1-3, 2022. Due to the pandemic, WonderCon was canceled in 2020 and 2021, making this the first WonderCon in two years. While WonderCon is exciting to attend any year, attending after such a long break is makes this year's WonderCon even more special.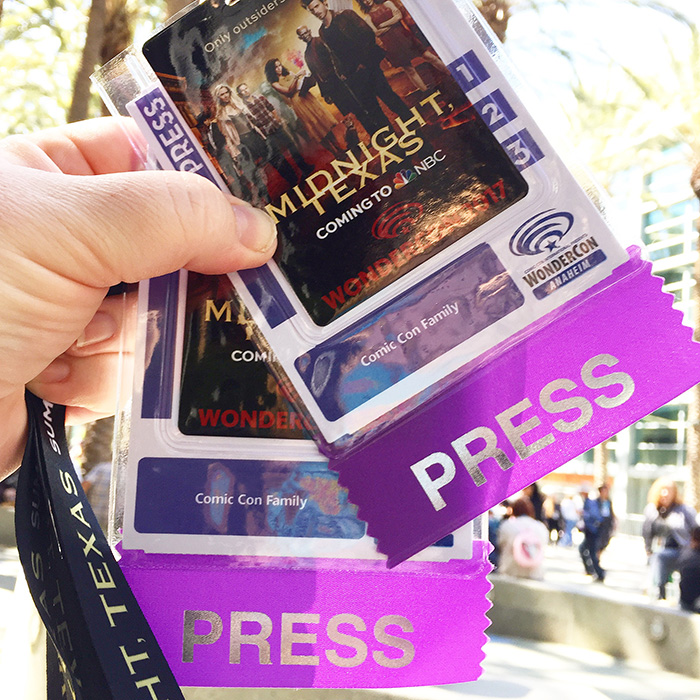 How Much Are WonderCon Tickets?
When deciding to attend WonderCon, you'll need first need to decide if you're attending for one or two days, or if you'll attend the entire three days of the convention. A 3-Day badge is always your best value, so if there is any possibility you'll want to attend all 3-days, get the 3-Day badge if it's not sold out.
If you have an interest in WonderCon, but can only attend a day, you should still definitely plan to attend. One day will give you plenty of time to visit the exhibit hall and you'll probably have time to attend some special programming if you wish.
Below you'll see all of the badge pricing for WonderCon 2022:
BADGE TYPE
Adult
(age 18 and up)
Junior
(age 13 – 17)
U.S. Military and Senior
Friday Badge:
$45
$23
$23
Saturday Badge:
$55
$28
$28
Sunday Badge:
$35
$18
$18
3-Day Badge:
$120
$60
$60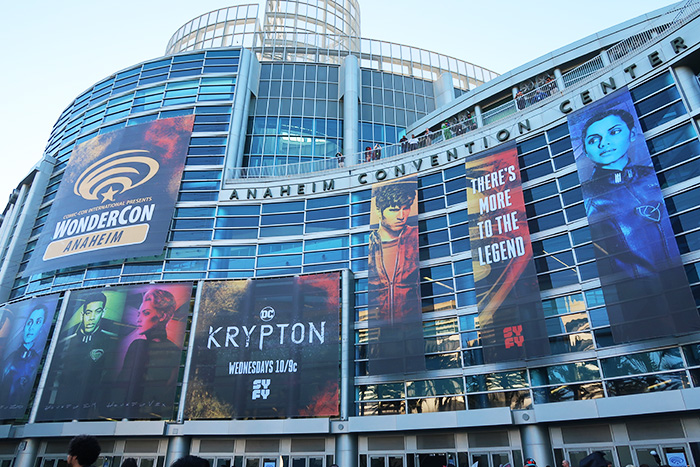 How Do I Get WonderCon Tickets?
To be able to enter WonderCon, you will need a WonderCon Badge – which is your ticket to all the WonderCon fun! Buying a WonderCon Badge is super easy!
First, you need a Comic-Con ID (it's like a login or user ID). If you don't have a Comic-Con ID, your first step is to sign up for one. You can do that here: MEMBER ID PORTAL. You can sign up for your Comic-Con ID at any time – even if the convention is months away. If you'll be buying tickets for other members of your family or friends (ages 13 and up), they will also have to have their own member ID. Children ages 12 and under do not need a member ID.
When the badges go on sale, visit https://www.comic-con.org/wca
Locate the BADGES section and go to the area to buy your badge (login with your Comic-Con ID when it tells you to).
Buy your badge!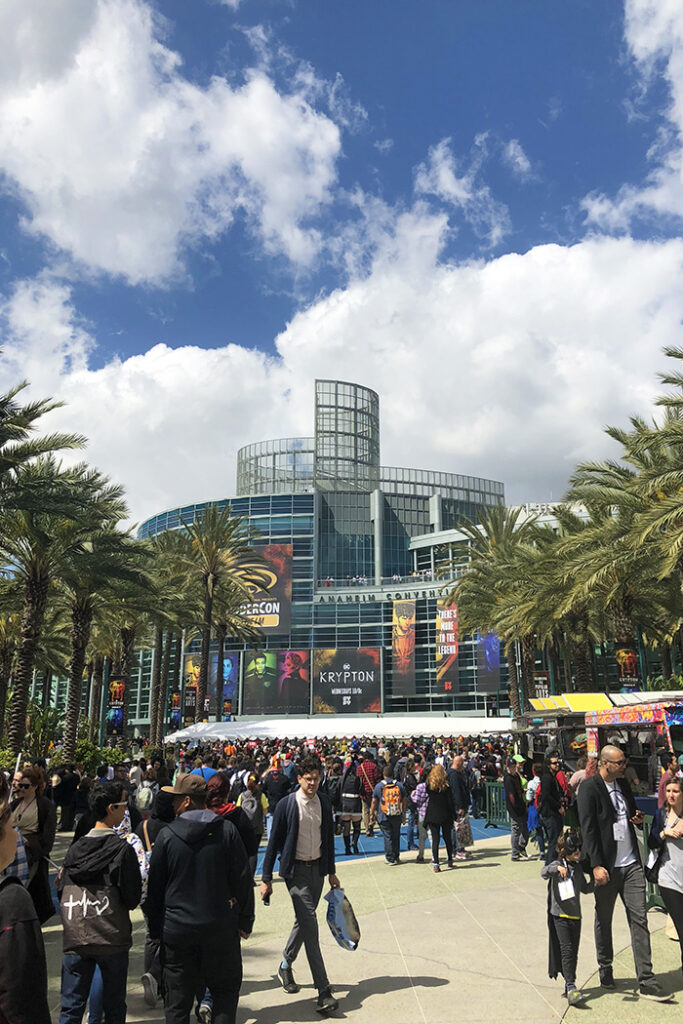 Are WonderCon Tickets Free for Kids?
YES! WonderCon (and also San Diego Comic-Con) fully supports families attending so they offer a free badge for children ages 12 and under, with a paid adult. Each paid adult can register up to two children. This is a great deal for families with young children!
You don't have to register your child for the free child badge in advance. All this happens when you arrive at WonderCon. Just visit the Attendee Registration Area with your child to get their badge.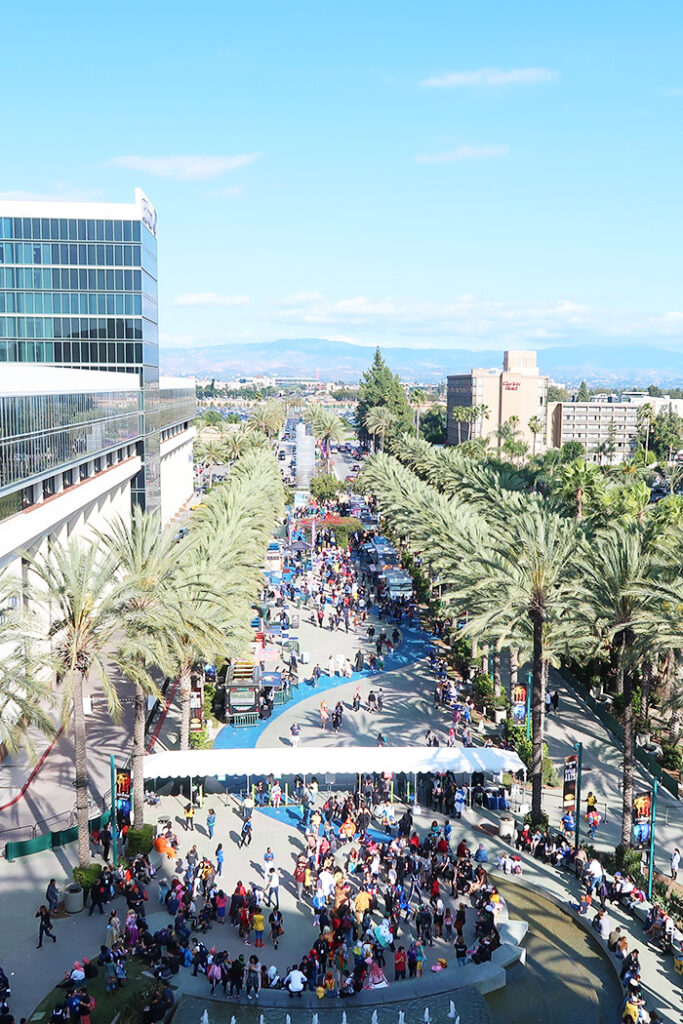 Covid Safety Precautions at WonderCon 2022
With this being the first WonderCon since 2019, COVID safety precautions might be on your mind — I know that they are for our family. While you will definitely want to visit the WonderCon website for full details, there are two basic requirements for every attendee to know:
Everyone who is attending WonderCon will be required to wear a face mask, regardless of vaccination status.
Everyone attending WonderCon is required to provide proof of full COVID-19 vaccination status or proof of a negative COVID-19 test taken within 24-48 hours prior to the event.
Be sure to review the WonderCon Covid-19 FAQ details before you arrive.
Will you be attending?
Leave us a comment and let us know if you'll be there!