This post is sponsored by BabbleBoxx on behalf of Spin Master
Learn all about the new animated web series, Zo Zo Zombie, and how to make your own Zo Zo Zombie Hot Chocolate!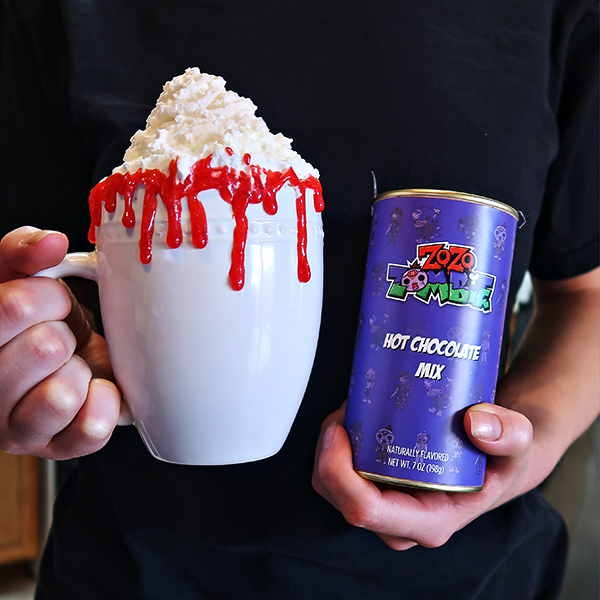 Oh, man, why couldn't I be a kid in 2020?? You all know I'm zombie obsessed. I'm proud to have raised a zombie obsessed kid too. I've always loved zombie movies, but there was never much zombie "entertainment" for me as a kid.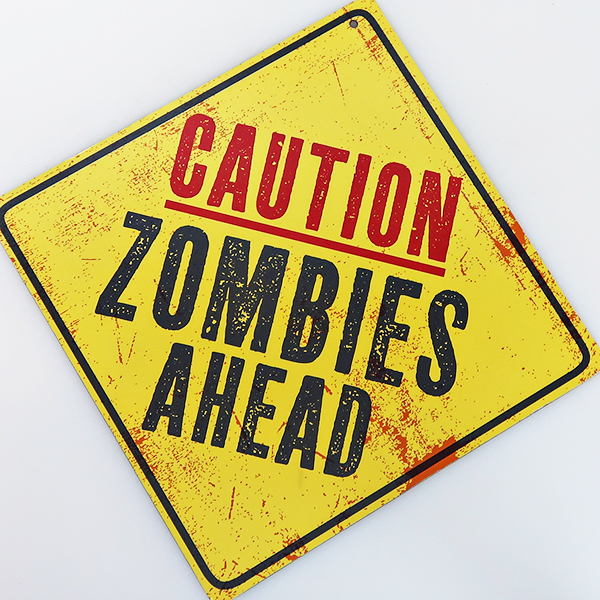 That's definitely not the case today. The kids of today are lucky and I have a perfect example. I just learned of a new animated zombie web series that has launched on YouTube and Crunchy Roll called Zo Zo Zombie. There are already several fun episodes available to watch and there will be more throughout the year.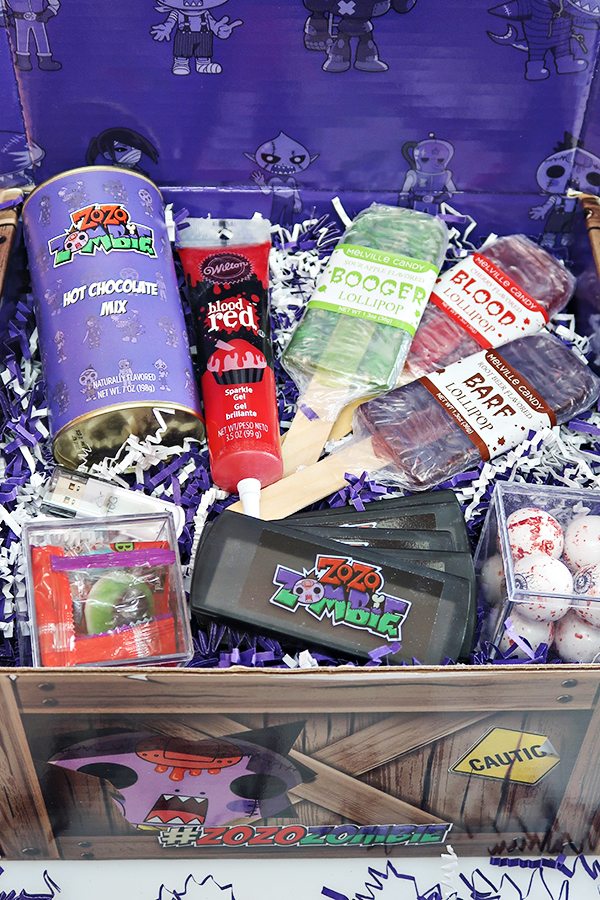 A ZOMBIE-THEMED WEB SHOW?? There was NOTHING like this when I was a kid.
So just who is Zo Zo? Zo Zo is the main character in Zo Zo Zombie. He is the friendliest, best-zombified friend of Isamu. Together, they have some wild and weird adventures that get them into a bit of trouble. Sometimes that means Zo Zo even losing a limb or two while trying to help, but if a zombie doesn't lose a body part very now, are they even a zombie? Exactly.
Check out the Zo Zo Zombie Trailer!
To celebrate the debut of Zo Zo Zombie on YouTube and Crunchy Roll, the folks at Spin Master sent us the coolest box of zombie goodies!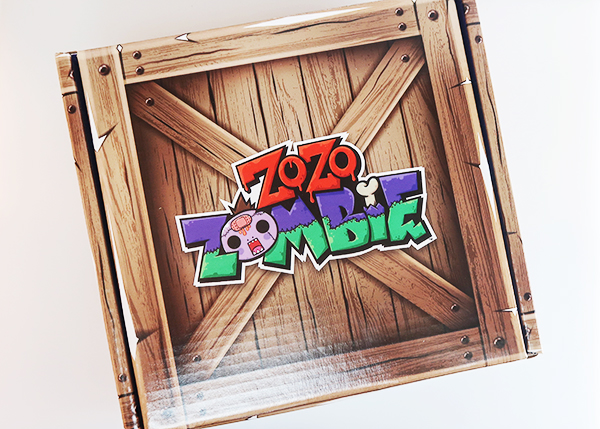 We weren't sure what we would find inside, but we were pleasantly surprised to find all sorts of fun and gross items that we're sure that Zo Zo would enjoy too!
There were lollipops by Melville Candy in the flavors of Booger (Sour Apple), Blood (Cherry), and Barf (Root Beer), Eyeball gumballs, blood red sparkle gel for decorating cupcakes and whatnot.
There were also cool Zo Zo Zombie bandage holders!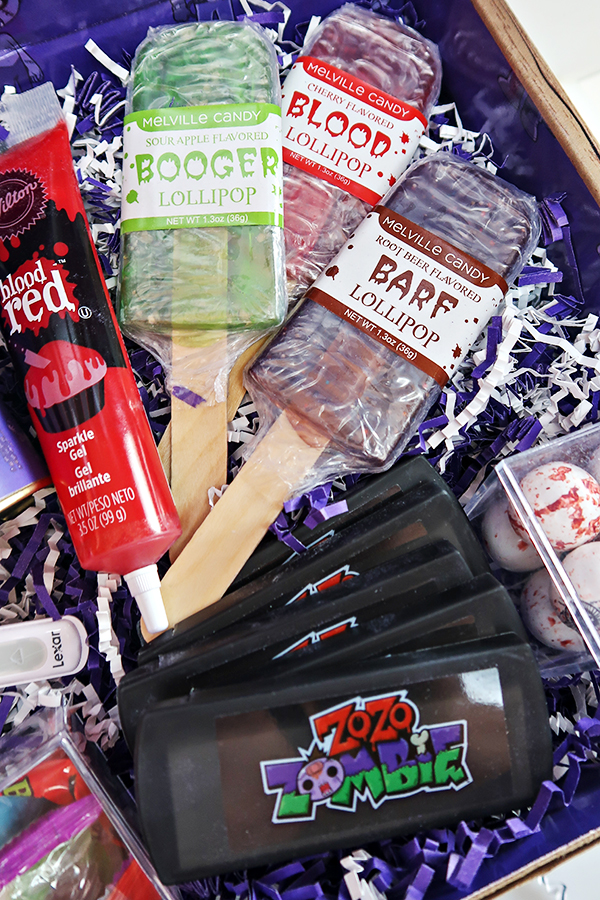 There were even gummy body parts – feet, brains….you know, the typical zombie food groups.
AND, there was a canister of Zo Zo Zombie Hot Chocolate Mix.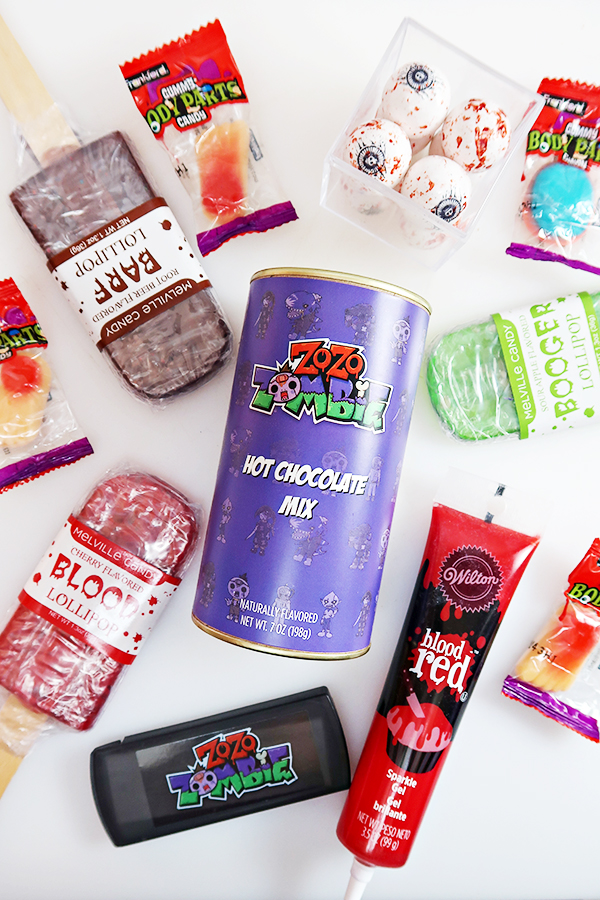 Inspiration struck when we saw the Zo Zo Zombie Hot Chocolate and the Wilton Blood Red Sparkle Gel! While watching all the current webisodes of Zo Zo Zombie, we enjoyed a cup of Zo Zo Zombie Hot Chocolate!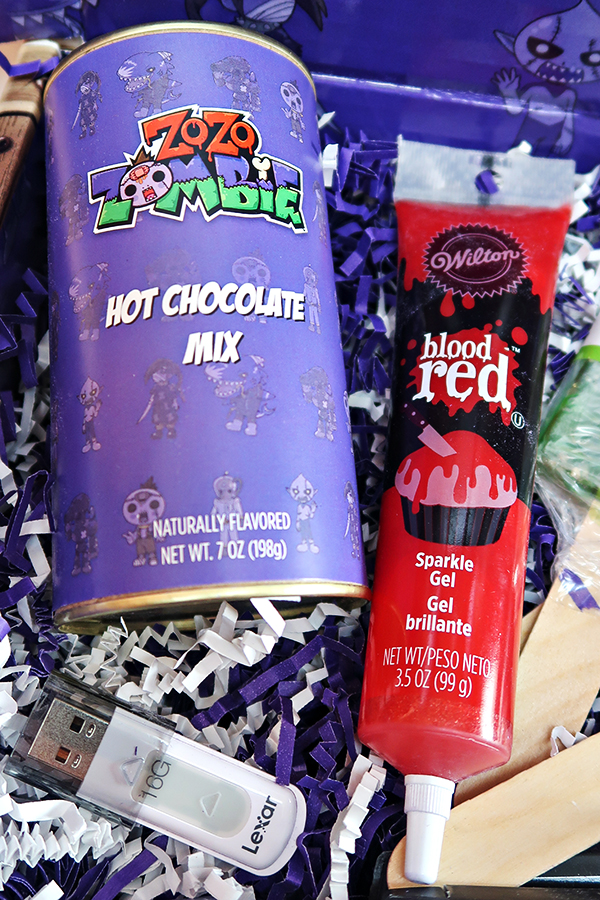 You can make your own Zo Zo Zombie Hot Chocolate just like we did!
Make Your Own Zo Zo Zombie Hot Chocolate!
After making hot chocolate in your favorite mug, take Wilton's Blood Red Sparkle Gel and apply it to the top edge of your mug, allowing any "bloody" drips to fall down creepily outside of the cup. Finally, top your hot chocolate with whipped cream or marshmallows.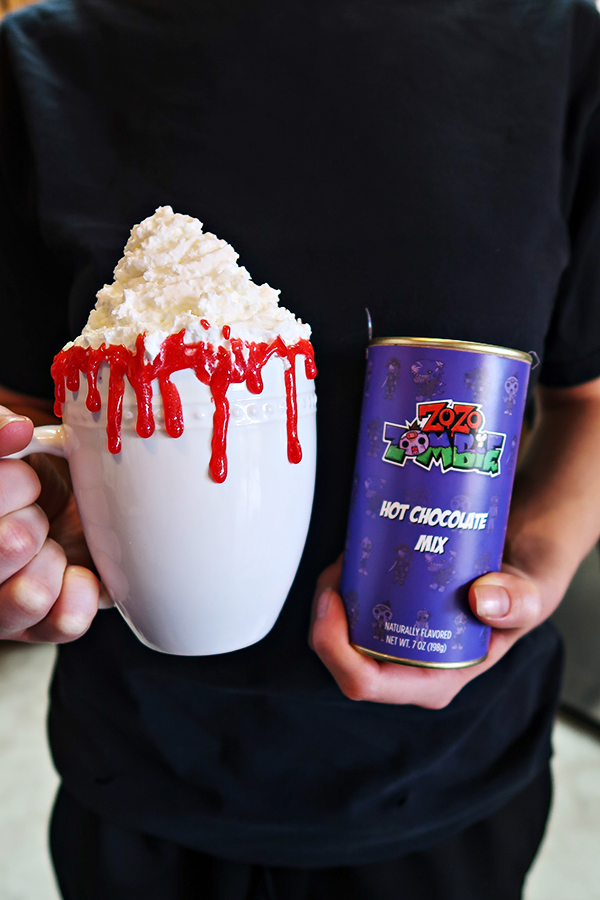 If you want to make your Zo Zo Zombie Hot Chocolate even more fun, add a gummy foot or hand at the top of your whipped cream. It gives it a more zombified look, don't you think?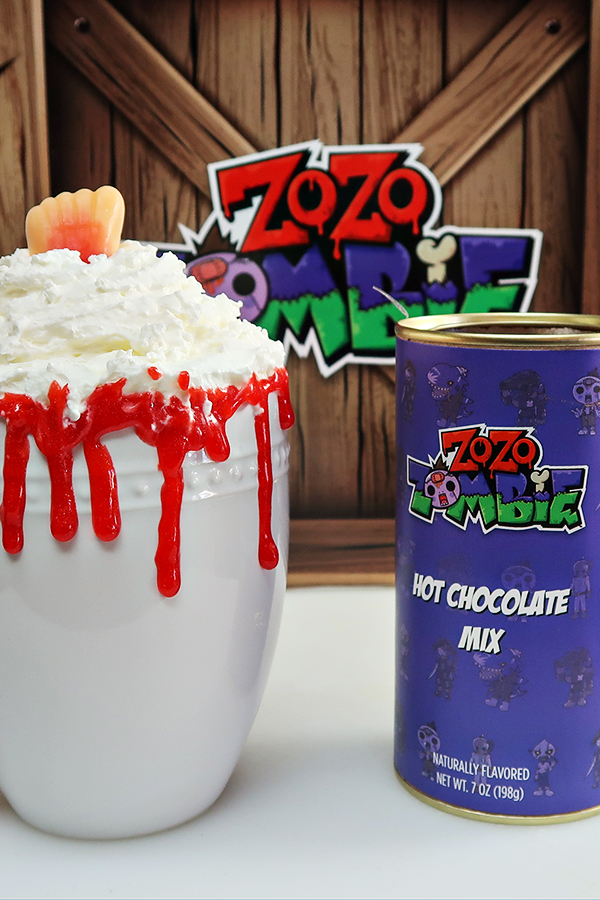 We hope you enjoyed learning about Zo Zo Zombie. If your kids like zombies and good-natured gross humor, they're gonna love it. Be sure to subscribe to the Zo Zo Zombie YouTube channel so you can catch all the new episodes!