Attending San Diego Comic-Con with young children? We're sharing our crowd safety tips for families with kids.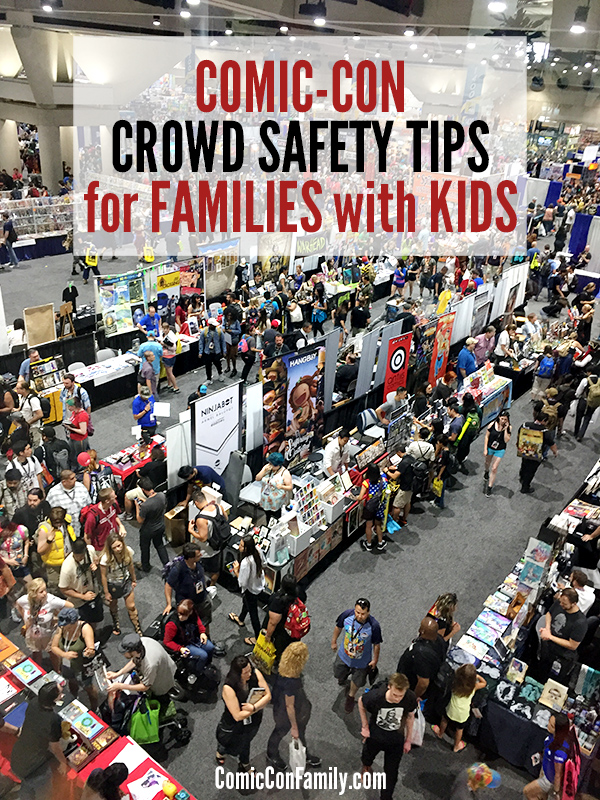 This post contains some affiliate links for your convenience. We receive a commission if purchases are made through our links to retailers.  Click here to read our full disclosure policy.
No doubt about it, San Diego Comic-Con has big crowds. Not only are there large groups of people in the exhibit hall, but also outside the convention center and even into Downtown San Diego. Having so many like-minded people around you can add to the excitement and fun, but if you are a family with young children, this can also create plenty of stress and anxiety.
In this post, we're sharing helpful Comic-Con Crowd Safety Tips for Families with Kids. Of course, none of these tips is a substitute for keeping a diligent eye on your children. These tips share a few extra measures you can take to hopefully avoid being separated from your child or to be reunited as quickly as possible if you do become separated.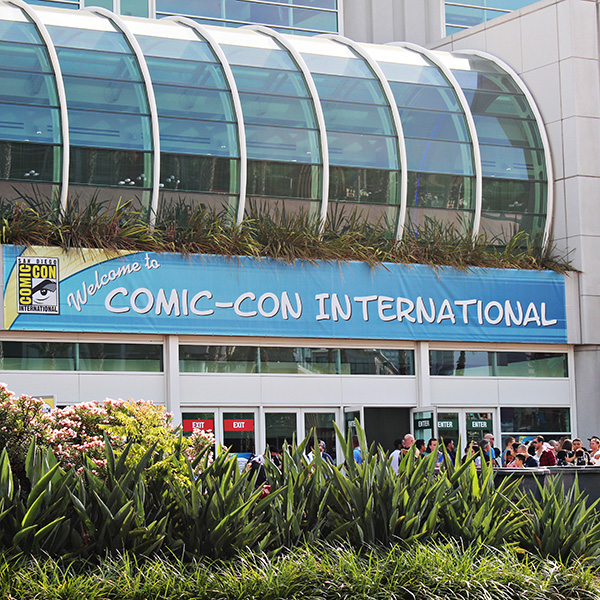 If you'll be attending San Diego Comic-Con with young children, we encourage you to take precautions before entering the huge crowds. By thinking ahead and having a plan, not only can you reduce the stress on yourself, but also on the kids.
Comic-Con Crowd Safety Tips for Families with Kids
Take a Daily Photo
One of the best tips any law enforcement agent would give you is to take a photo before you head out the door. If for some reason your child wanders away from you, this photo will be very helpful. And you should do this at the start of each day of the convention — having a picture of what they look like THAT DAY and what they're wearing is possibly the best information you can give authorities.
Designate a Meeting Point
Preparing kids for what lies ahead is one of the best things we can do for them. Don't be afraid to talk to your child about what to do if they get lost. Before you go to the exhibit hall or a panel, show your child where the Lost & Found is (in the Show Office in Lobby C) or the Information Desks (usually outside, in front of Hall B1 and Hall E2). In the exhibit hall, some families choose a designated booth with a large display (something that can be seen from many aisles away) to meet at in case they get separated. For example, in 2017, you might have designated the Hasbro booth as a meeting point since the inflated Spike the Pufferfish was able to be seen from afar.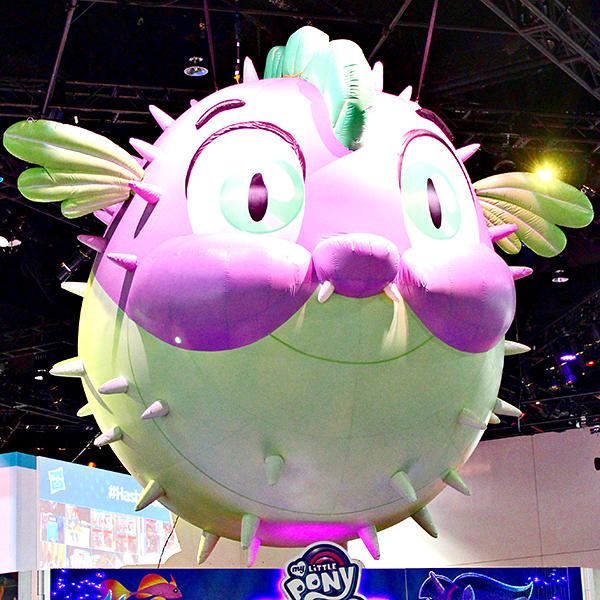 Point Out Police & Security
What happens if your child gets lost and isn't sure who to talk to? These days it can be hard to trust anyone with our kids. Which is why teaching your child who to alert in case of an emergency is important. Outside the convention center, there are usually many police officers around that would be able to help if your child can't find you. Inside the convention center, there are usually police officers, but spotting a member of the security staff is probably more common. The security staff usually wears yellow or baby blue polo shirts. If your child is old enough to talk and understand, show them how to identify an authority figure at Comic-Con. This may take some practice, so don't be shy about practicing with your child before a big event.
Learn Your Name & Phone Number
Before you attend San Diego Comic-Con, if your child is old enough, teach them your name and your phone number. If your child is separated from you, one of the first things someone will ask your child is what their mom or dad's name is. Secondly, they may ask for a phone number. Depending on your child's age, teaching them these things can help give you peace of mind.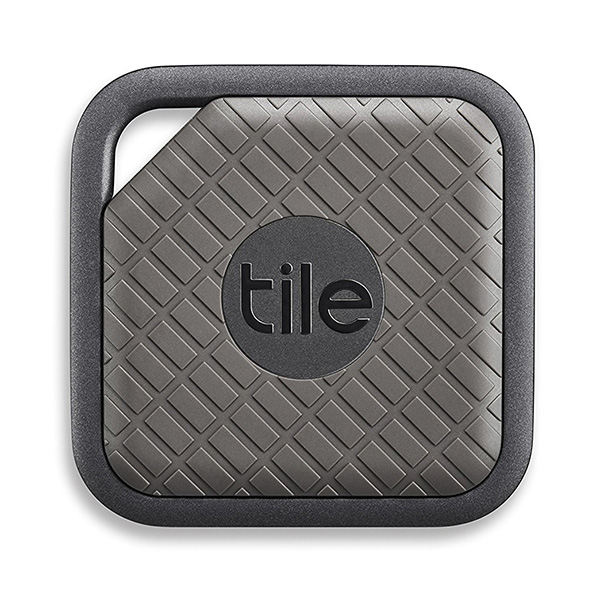 Use a Bluetooth Tracker
If you have a child that may wander off, it might be helpful to place a Tile Bluetooth Tracker in their pocket or clipped to a belt loop. The Tile Sport has a range of 200 feet, so you will be able to know via the app if your child is within 200 feet and where they are. If they aren't within 200 feet, you can anonymously put together a search party with other Tile users to be on the lookout. The Tile is also helpful for adding to any item you are concerned with losing at Comic-Con. For example, strollers aren't allowed in programming rooms, so you'll need to park it in a designated area. Attaching a Tile to your stroller or items you are concerned with misplacing can be a big help.
Use Locators on Phones
If your child has their own cell phone, be sure that their phone and yours is set up to share locations. How to do this depends on the type of phone you have, but it's easy to do on iPhones and Androids, plus there are numerous apps for connecting and locating family while at Comic-Con. One important note about phones — cell service can vary when you are in the crowded exhibit hall. Be sure your child knows this, so as not to alarm them if you don't respond to a text message immediately or if the GPS location doesn't work well. Having a backup method, such as a designated meeting point, is a good idea.
Attend with a Partner or Helper
While attending Comic-Con solo with kids is quite doable, navigating the exhibit hall with kids can be easier with another adult to help. Sadly, one of the most common times a child wanders off is when parents or guardians are occupied with something else, such as visiting a booth, paying for a purchase, or other distractions. If you have a partner or helper, they can keep watch while you are busy. If you don't have another adult that will be attending with you, bringing along a teen family member or friend can be a huge help and a 2nd set of eyes. Of course, that means you'll need to buy them a Comic-Con badge, but with planning ahead, this can be a great option for a teen that wouldn't mind swapping a Comic-Con trip with helping you with the kids. Whether you have help or not, it's also helpful to make the exhibit hall experience fun for the kids too. Depending on your child's age, talk with them about the items at the booths, point out cool finds and cosplayers, engage with them and ask them questions.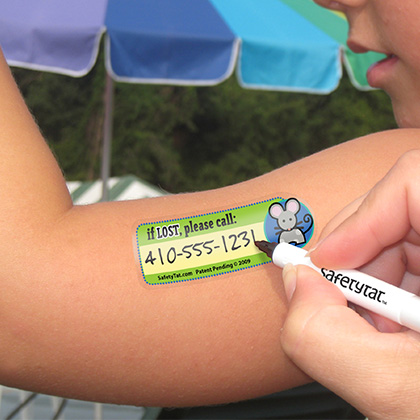 Child Safety Tattoo Stickers
If your child is too young or not able to remember your phone number, consider "sticking" your phone number on your child with a child ID temporary "tattoo" sticker. You simply write your phone number on the sticker and place it on your child (similar to applying an adhesive bandage). They have different designs –  even have princess designs and dinosaurs. Another idea is to write your phone number on your child with a non-toxic pen and cover with a layer of liquid bandage. Either of these options can help authorities find you if your child was to get lost while at Comic-Con. One word of advice though: don't place your name or your child's on their body. This makes it much too easy for someone to act like they know your child and gain their trust.
Use a Baby Carrier
There is a debate among Comic-Con families about strollers at Comic-Con. Some parents swear by them (it keeps kids close, avoids them being stepped on, etc), but others say that they are a pain to navigate through crowds. While oversized strollers are not allowed in the exhibit hall, you'll have to decide if a stroller is a good fit for you or not. One option, if you'd like to avoid using a stroller, is to use a sling or carrier if your child is a baby or toddler. Use one that your child is used to, or consider a hiking-style backpack that doubles as a child carrier.
Sign Up for Child Care
If navigating the crowds with kids in tow seems like a daunting task, or you would just like a break, San Diego Comic-Con does child care for babies and children ages 3-12 years, through their partner KiddieCorp. They offer age-appropriate activities, snacks, and fun, on-site, with trained child care professionals. Sign-ups for child care starts shortly before Comic-Con begins so stay tuned to their Comic-Con Child Care page for more info.
Whether you're attending San Diego Comic-Con or another comic book convention, we hope that these crowd safety tips are helpful to you. These tips aren't meant to panic you, but with a bit of proactive planning, you can make your Comic-Con experience less stressful, but full of fun and memories!