Always a favorite, Nickelodeon was back at San Diego Comic-Con 2018!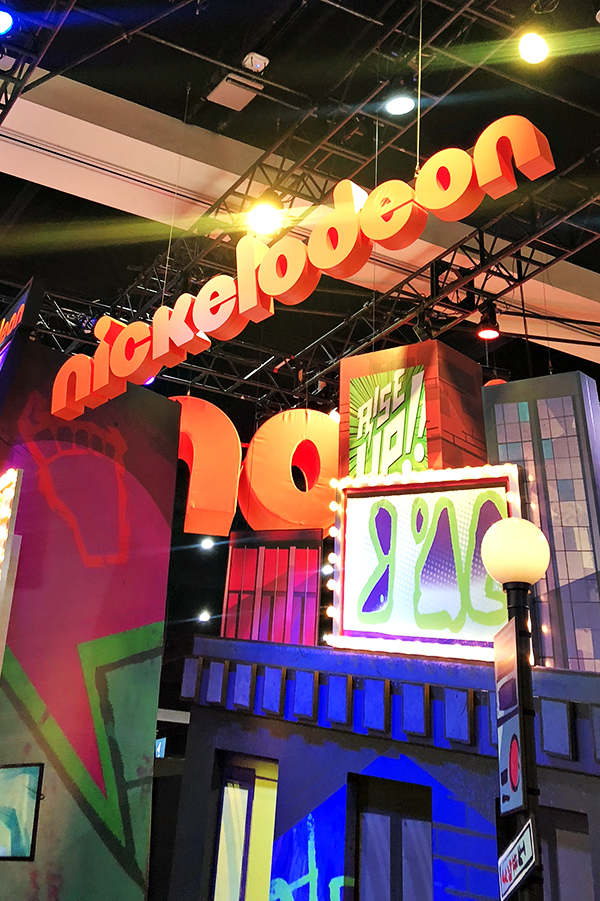 Located at booth number 4113 in the San Diego Comic-Con Exhibit Hall, Nickelodeon again had one of the biggest booths at SDCC — 1,800 square-feet in size.
This year, it featured a New York City inspired cityscape, complete with the lights and billboards of Times Square. The colorful New York City design was used to celebrate the all-new "Rise of the Teenage Mutant Ninja Turtles" series. The booth also had a hidden "Turtles' Lair" where TNMT fans could get a cool GIF photo, plus get secrets and hints about the new show.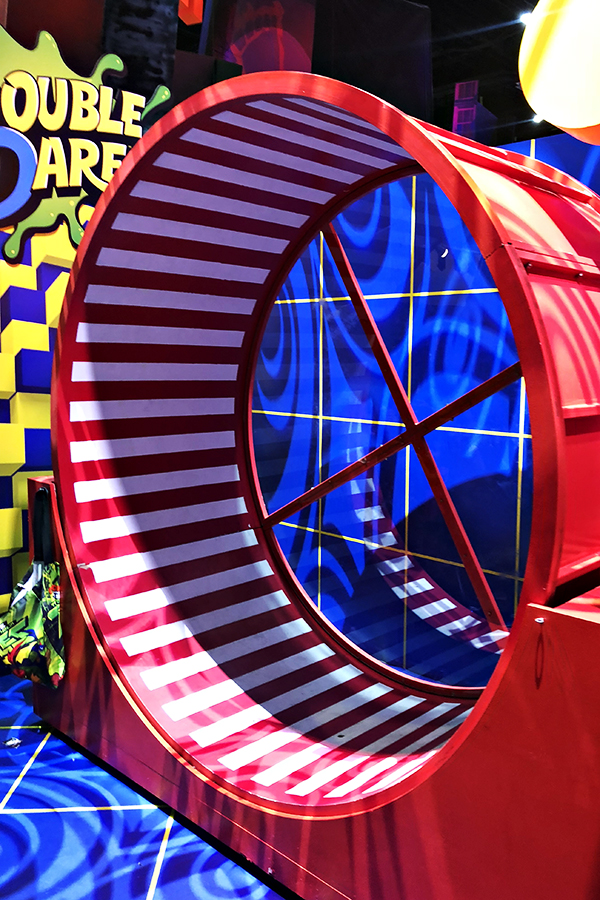 The iconic Double Dare game show is making it's return to Nickelodeon too and fans of the show were treated to a fun photo opportunity. If you watch the original show, you no doubt remember the Double Dare human hamster wheel. Attendees visiting the booth were able to hop inside the wheel and grab a quick pic — no obstacle course skills needed!
Reptar, the green T. Rex dinosaur from Rugrats, was towering 23-feet-tall over Nickelodeon retail area.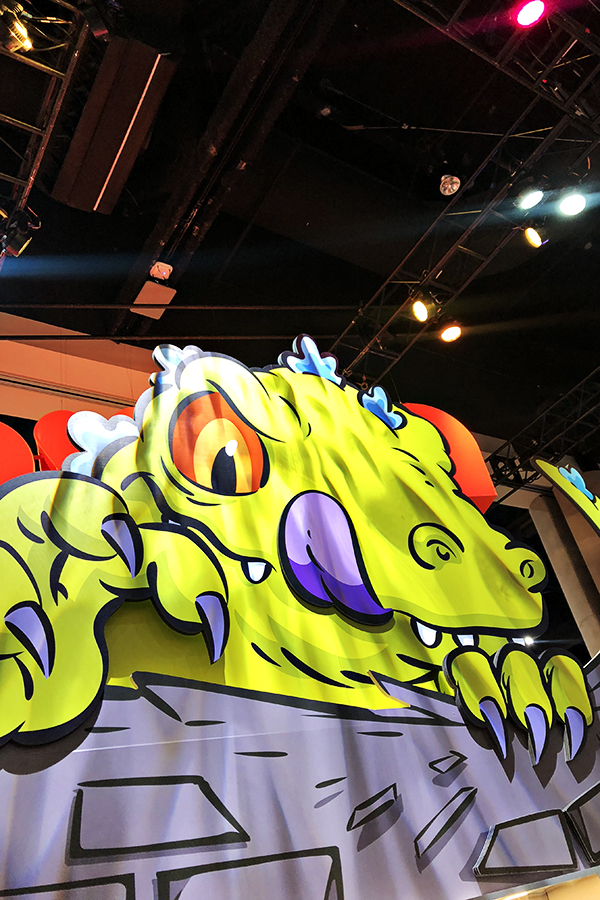 Nickelodeon Booth at San Diego Comic-Con 2018
As expected, there was even more fun at the Nickelodeon booth. Fans were also able to take part in:
A photo opportunity with life-size characters from The Loud House – the hit animated series The Loud House, which follows 11-year-old Lincoln Loud's life with his 10 sisters
Exclusive Nick-themed figures and collectibles, the summer edition of the Nick box, t-shirts and pins.
Customized T-Shirt and Tote Station: Fans can purchase a t-shirt and tote from the retail shop and customize it on the spot with characters and art from their choice of seven fan-favorite Nick shows: Rise of the Teenage Mutant Ninja Turtles, SpongeBob SquarePants, The Loud House, Double Dare, INVADER ZIM, Hey Arnold! and Rugrats.
Various Nickelodeon costume character appearances by characters of Teenage Mutant Ninja Turtles, Mighty Morphin Power Rangers, and Power Rangers Super Ninja Steel.
Autograph signings with the voice talent and creators from Rise of the Teenage Mutant Ninja Turtles, INVADER ZIM, SpongeBob SquarePants (Tom Kenny!) and the Power Rangers Super Ninja Steel cast.
Opportunities to win special prizes during Comic-Con.
Outside of the exhibit hall, some lucky fans had the opportunity to participate in an off-site activation that wasn't open to the public. Through a virtual reality experience, they were able to interact with the Teenage Mutant Ninja Turtles in "Rise of the Teenage Mutant Ninja Turtles Live,", even allows them to have a live conversation with Brandon Mychal Smith who voices "Mikey" and Josh Brener, who is the voice of "Donnie". We're not sure how the selection was made for fans that got to attend this, but we heard that it was extremely cool for TMNT fans.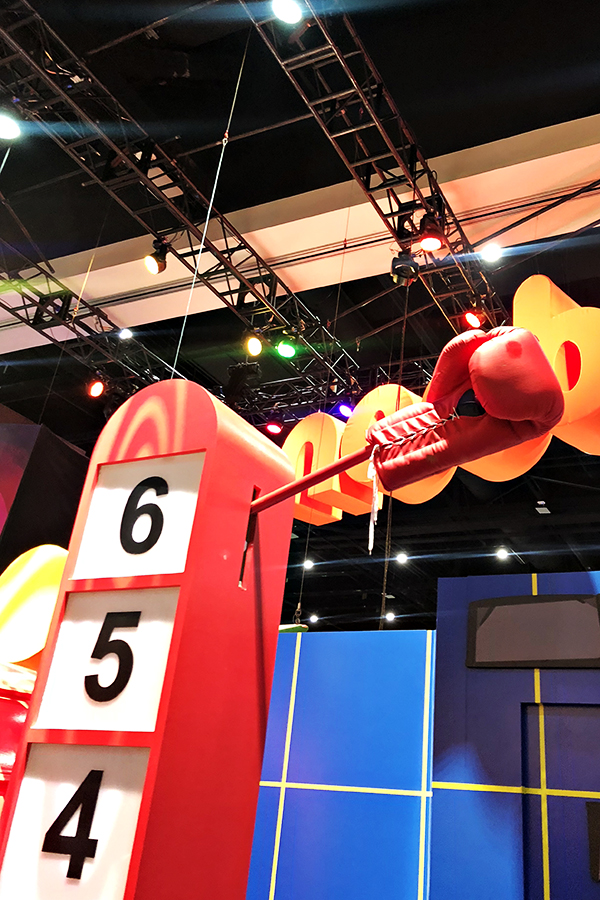 Did you visit the Nickelodeon booth during Comic-Con 2018? If so, let us know what you enjoyed!