This Pokemon Pokeball Christmas Ornament is a fun and easy craft for Pokemon fans!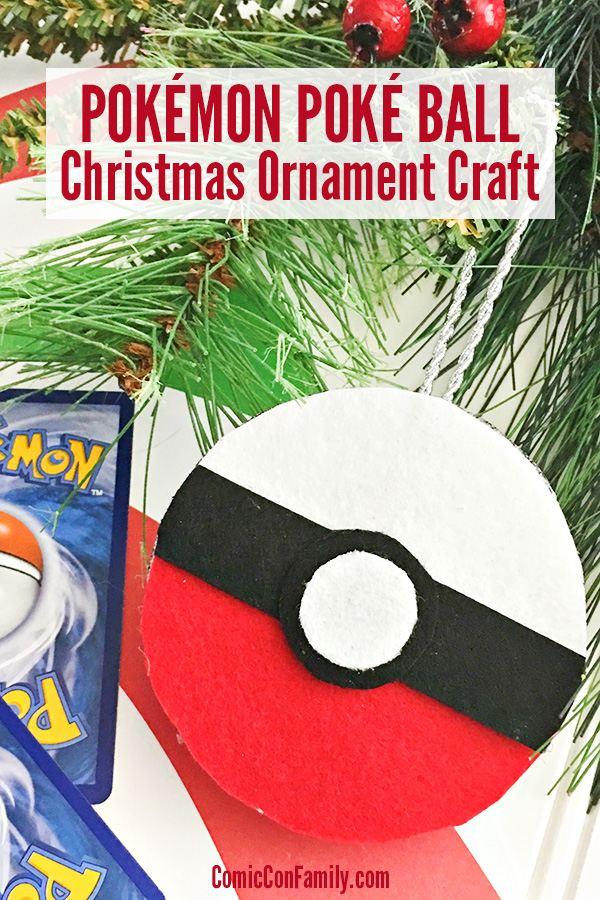 We're sharing an ornament that Pokemon fans will love: a Pokemon Pokeball Christmas Ornament! This DIY ornament is very easy to make, you'll only need a few supplies and the supplies are inexpensive.
You will need:
Mason Jar Lid (or similar sized round item you can trace)
Sharpie
Stiff Felt Sheets in Red, White, and Black
Ribbon or String
Scissors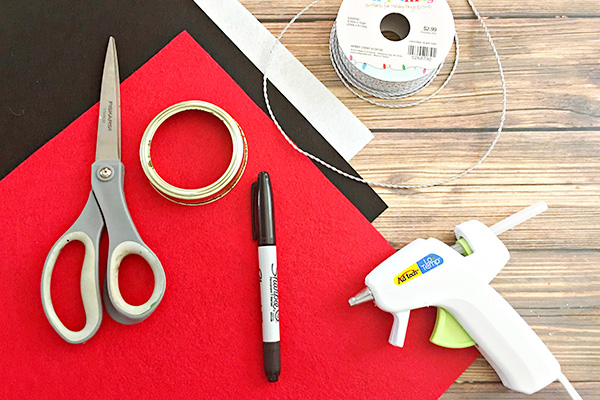 To make this Pokemon Pokeball Christmas Ornament, trace the mason jar lid on to your white felt twice and once on your red felt. Cut out all three circles with your scissors.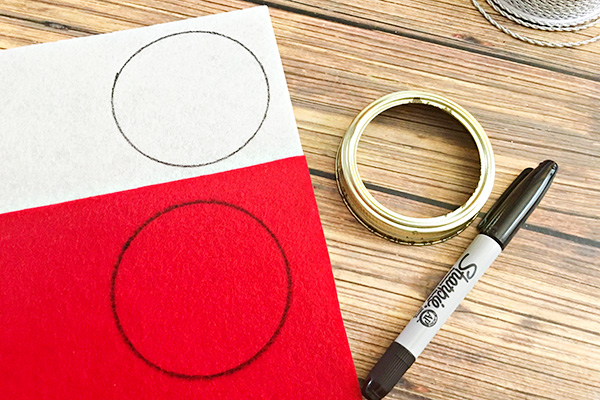 Next, cut out two rectangle pieces, about 3/4″ tall, from your black felt. If you used a mason jar lid to trace your circles, then you'll want these to be about  5″ x 3/4″.  Place the black rectangles onto one of your felt circles and trim the sides (without cutting the circle shape) so they are rounded on the ends.
For the Pokeball "button", cut out two quarter sized black circles and two nickel sized white circles.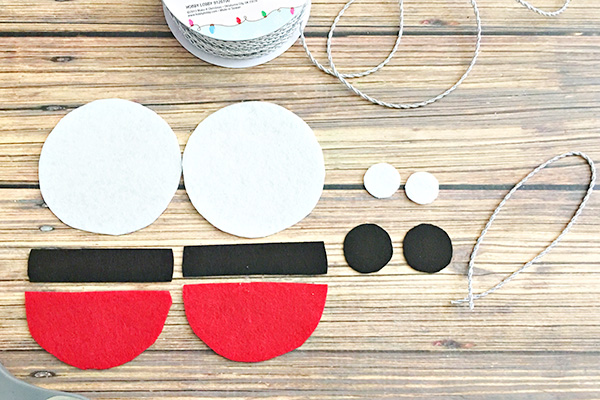 Cut your red circle in half evenly and hot glue one onto the bottom half of each white circle.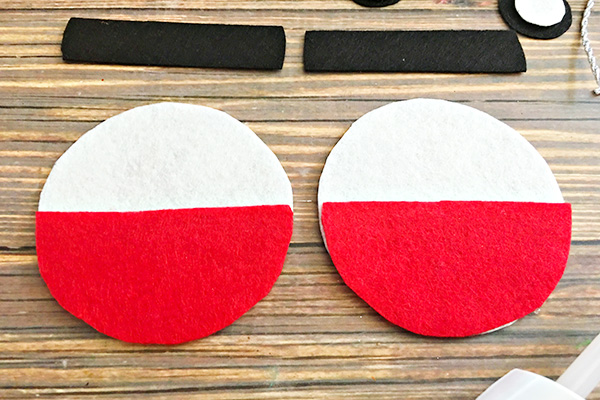 Now hot glue your black rectangles in the center on each side of your ornament, covering up the red edge. You'll also want to hot glue your nickel sized white circles centered into the middle of the quarter size black circles to create the "button" of your Pokeball.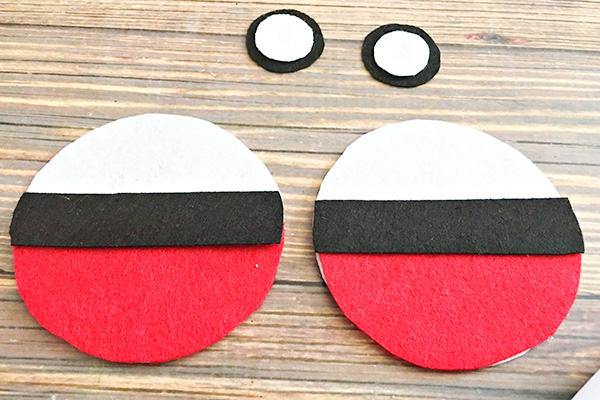 Hot glue one of the black & white layered small circle (the "button") into the center of the black rectangle each side of your ornament.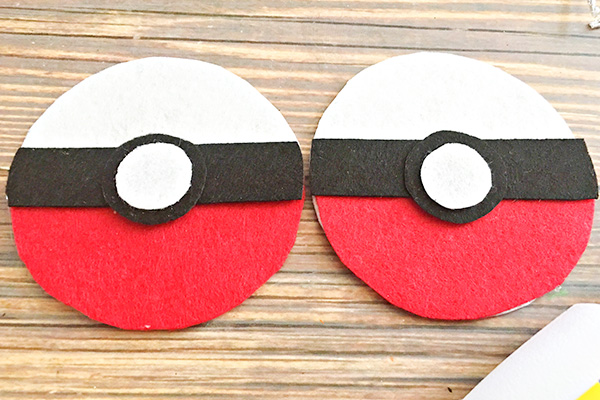 Cut a 6″ piece of ribbon or string and hot glue the two ends together onto the back of one of your large white circles. Make sure your loop is pointing directly upwards, with the black rectangle laying horizontally.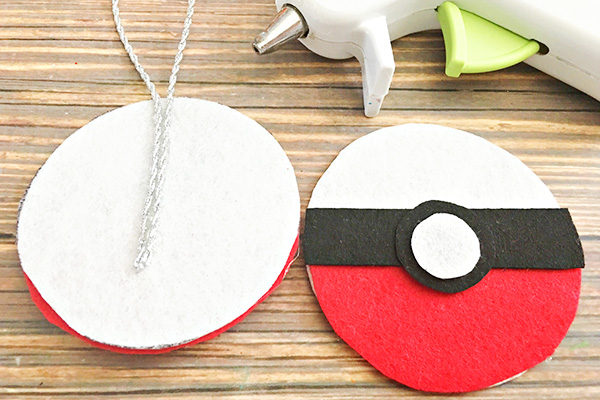 Hot glue the two large white circles together, making sure that your black rectangle is horizontal and lined up with the black rectangle on the other side. Your ornament is now finished and ready to hang on the tree!
they add that perfect pop culture fun to your Christmas tree. These Pokemon Pokeball Christmas Ornaments would also make fun gift tags or gift tie-on for serious Pokemon fans.