Calling all Marvel fans! We're sharing the Guardian of the Galaxy movie trailer, plus peeks at the Star-Lord and his fellow guardians.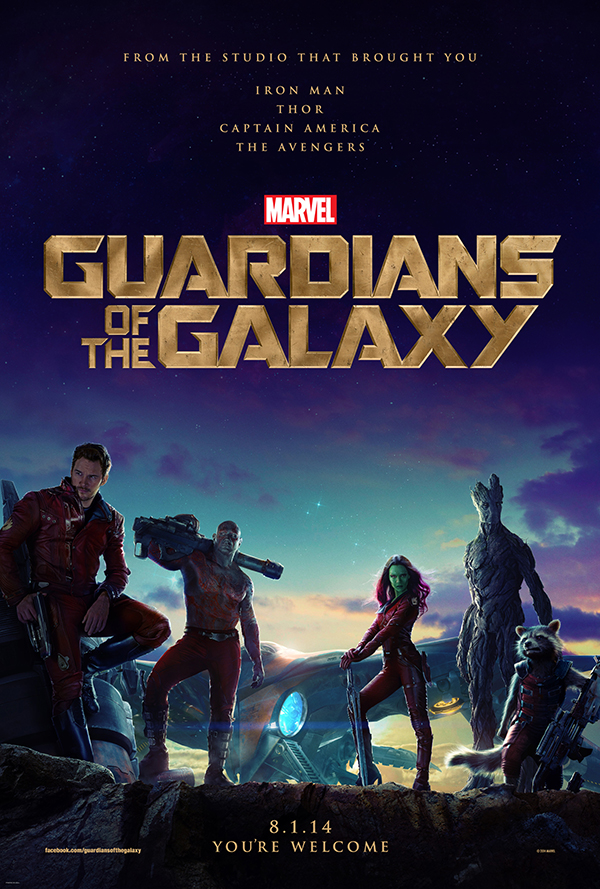 When I think back to San Diego Comic-Con 2013, I have very few regrets. There is one though: sleeping instead of getting in line for Saturday's Hall H panels. It was a big day — all of the biggest Marvel panels were that day, such as Thor, Captain America, X-Men…..and newest comic to come to the big screen: Guardians of the Galaxy.
Marvel's Guardians of the Galaxy first appeared in comic books in Marvel Super-Heroes, Issue #18 (January 1969), but it was Comic-Con 2013 , that I first became aware it. At first I was a bit skeptical — a talking raccoon? But, as a Marvel fan, I anxiously awaited the trailer, which feels like it was taking forever to be released. But the day is finally here. This week, during Jimmy Kimmel Live, it debuted and I wasn't disappointed. With just a 2 1/2 minute trailer, I can say that I'm ready to see it with my family.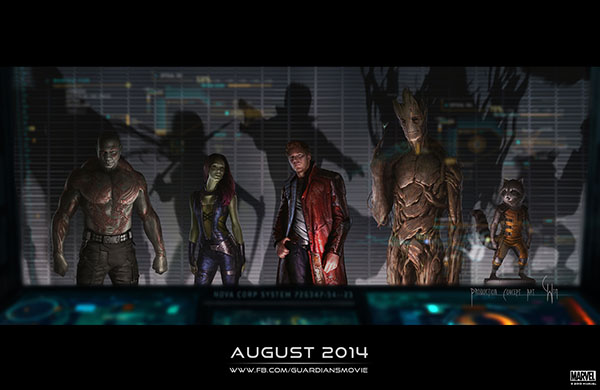 Guardians of the Galaxy will be released on August 1, 2014. The movie finds space adventurer Peter Quill (played by Chris Pratt) the object of a bounty hunt after stealing an orb coveted by a villain named Ronan the Accuser (played by Lee Pace). When Quill discovers the power that the orb holds, he must find a way to rally the quartet of rivals hot on his trail to save the universe.
Here's the trailer, as well as quick peeks to introduce you to the Star-Lord and his fellow guardians:
Meet Peter Quill, aka Star-Lord (played Chris Pratt)
 Meet Rocket Raccoon (voice of Bradley Cooper)
Meet Groot (voice of Vin Diesel)
Meet Gamora (played by Zoe Saldana)
Meet Drax (played by Dave Bautista)
Want more Marvel Guardians of the Galaxy??
Like GUARDIANS OF THE GALAXY on Facebook: www.facebook.com/guardiansofthegalaxy
Follow GUARDIANS OF THE GALAXY on Twitter: https://twitter.com/Guardians
GUARDIANS OF THE GALAXY opens in theaters everywhere on August 1st!