This November, five different Marvel Comics STEAM variant covers will debut with favorite young superheroes engaging in the fields of science, technology, engineering, arts, and math.
This November, Marvel Comics has a special release for all of us: a series of five STEAM variant covers.
Not sure what STEAM is? For those that are unfamiliar, STEAM stands for science, technology, engineering, art, and math.  Each of the five STEAM variant covers will represent one of these fields, starring some of Marvel's favorite young superheroes. And, it's worth noting that these aren't just any young superheroes – several of the covers are young FEMALE superheroes – which we're happy to see.
All together the STEAM Variant covers feature: Moon Girl (Lunella Lafayette), Ironheart (Riri Williams), Gwenpool, Spider-Man (Miles Morales), Ms. Marvel, Nova, Cyclops, Viv Vision, and the Totally Awesome Hulk.
Marvel's plan with the STEAM Variants is to "ignite the spark of creativity and innovation that fuels and empowers the very heroes that have helped inspire generations around the world".
"Our characters have been exciting fans for ages," says David Gabriel, SVP Sales & Marketing, Marvel Comics. "With our new STEAM Variants, we plan to continue to motivate our fans to explore their passions in the fields of science, technology, engineering, art, and math and present these disciplines through some of our favorite young heroes who are doing just that – following their dreams and preparing for the challenges that await them ahead."
And here they are – all 5 of the Marvel STEAM Variants, which you can get at your local comic book shop in November 2016:
Science: MOON GIRL & DEVIL DINOSAUR #13 by Joyce Chin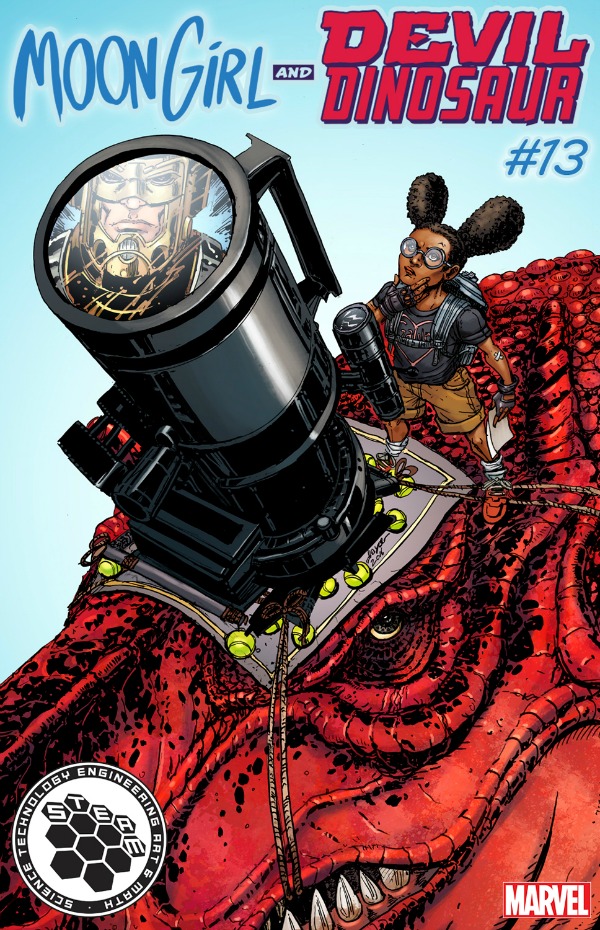 Technology: SPIDER-MAN #10 by Pasqual Ferry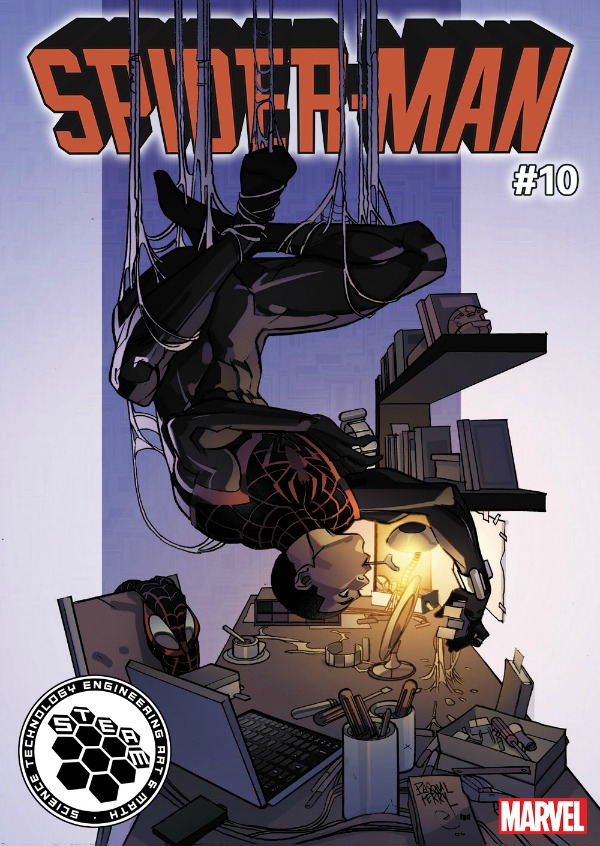 Engineering: INVINCIBLE IRON MAN #1 by Mike McKone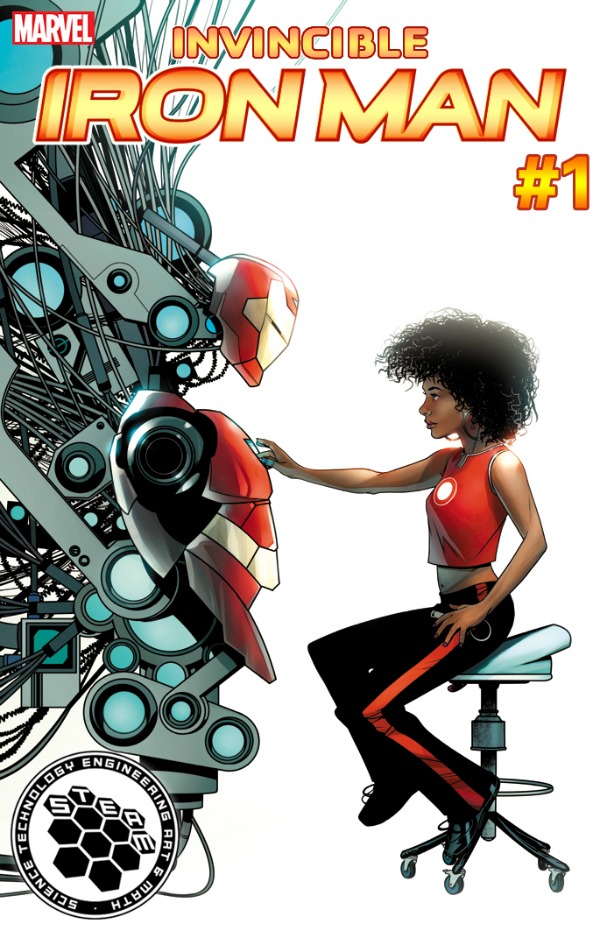 Art: CHAMPIONS #2 by Pascal Campion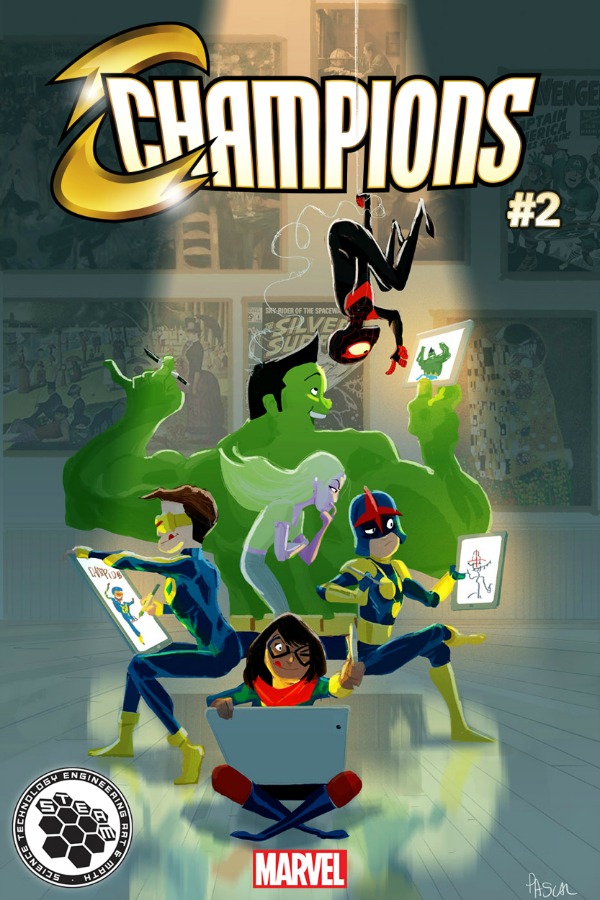 Math: GWENPOOL #8 by Will Sliney