Marvel has released the brand new Ant-Man movie poster — and we have it for you!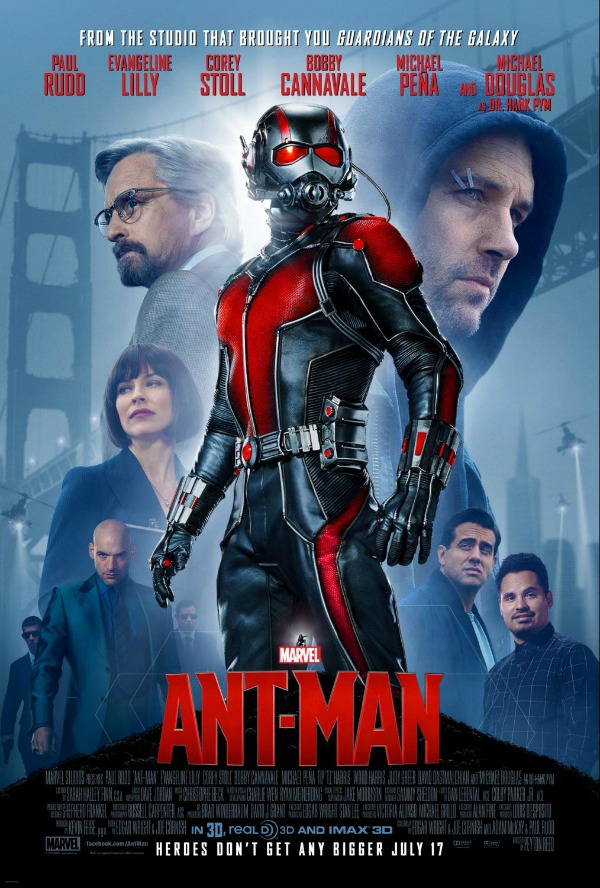 Ant-Man, one of the founding members of the Avengers, is the next Marvel superhero movie coming to the big screen. In the movie, Scott Lang (Paul Rudd), is a thief who is convinced by Hank Pym (Michael Douglas) to embrace his inner-hero and help protect the secret behind the Ant-Man suit from a new generation of threats. Against seemingly insurmountable obstacles, Pym and Lang must plan and pull off a heist that will save the world.
Here's the trailer:
The brand new poster gives a glimpse at several of the characters, including:
Paul Rudd as Scott Lang (aka

Ant

–Man)
Michael Douglas as Hank Pym
Evangeline Lilly as Hope Van Dyne
Corey Stoll as Darren Cross (aka Yellowjacket)
Bobby Cannavale as Paxton
Michael Peña as Luis
My first thoughts on the Ant-Man movie poster: the Ant-Man suit is impressive and I'm looking forward to it coming to life on the screen. Of all the other characters, I'm looking most forward to Corey Stoll as Darren Cross/Yellowjacket. He's become a favorite actor of ours over the last couple of years, so it will be interesting to see how he portrays these comic book characters.
What are your thoughts? Leave us a comment and let us know!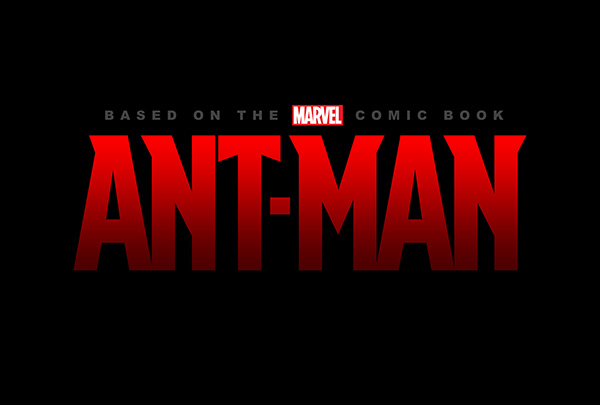 Visit the Ant-Man: http://www.marvel.com/antman
LIKE Ant-Man on Facebook: https://www.facebook.com/antman
FOLLOW Ant-Man on Twitter: https://www.twitter.com/antman
Ant-Man is at theaters on July 17