Want to know what was in the Loot Crate February 2016 Dead Edition? Here's it is – our Loot Crate review and unboxing!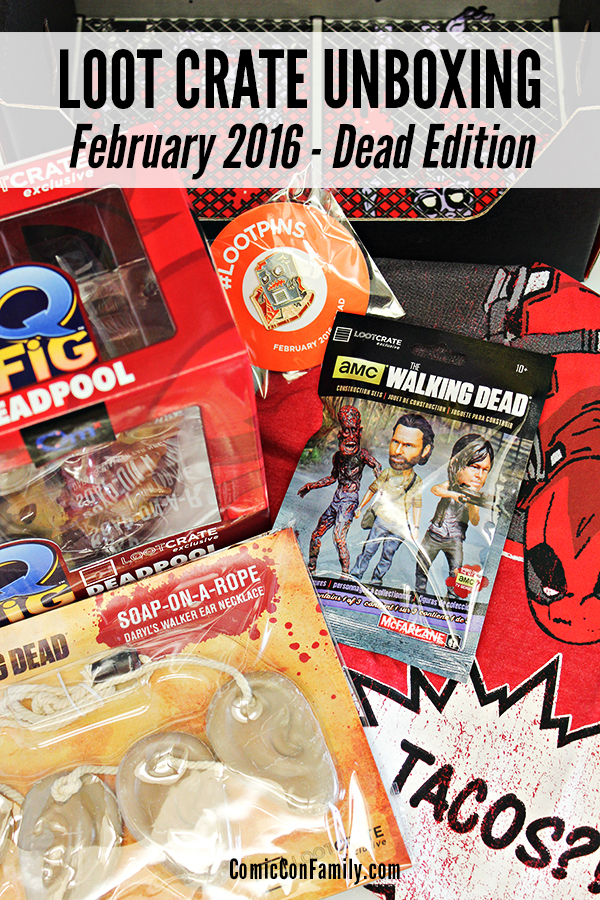 Disclosure: This post contain compensated affiliate links, which helps to support our work.
We've been aware of Loot Crate for a long while, probably hearing about them near the end of 2012, beginning of 2013. We saw them at Comikaze 2013 too. They had their bus there and offered free game play for everyone.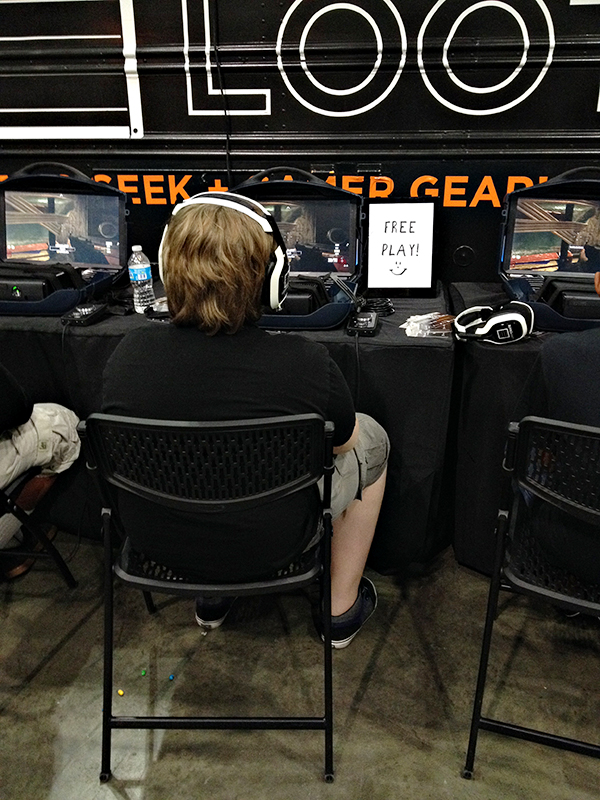 But even though we thought Loot Crate looked cool, we didn't sign up. Honestly, I thought it was mostly gamer focused. We do have gamers in our family, but I couldn't see spending money every month to take a chance on gaming merchandise we may or may not like.
But, I was wrong, I admit it.

This year we finally signed up for a few subscription boxes, but we decided to join them one at a time to see which one we liked best. The first company we signed up with was good, but it was costing nearly $30 per month, with the shipping cost. I wanted something less expensive, so we decided to give Loot Crate a try.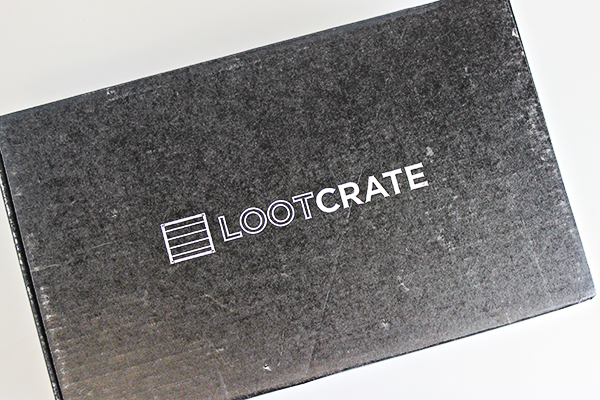 This month, February 2016, was our first Loot Crate and the fact that you are seeing this post even on our blog will tell you that we're the newest Loot Crate fans.
Loot Crate February 2016 – Dead Edition Unboxing
OK, let's be honest, it wasn't going to be hard for us to not like our first Loot Crate. We already knew what the February theme was going to be: DEAD. We knew that it would contain at least one Deadpool item, since it was coming out in theaters. And it would also contain Walking Dead merchandise. We're fans of both, so, yeah, it was pretty obvious we'd enjoy it.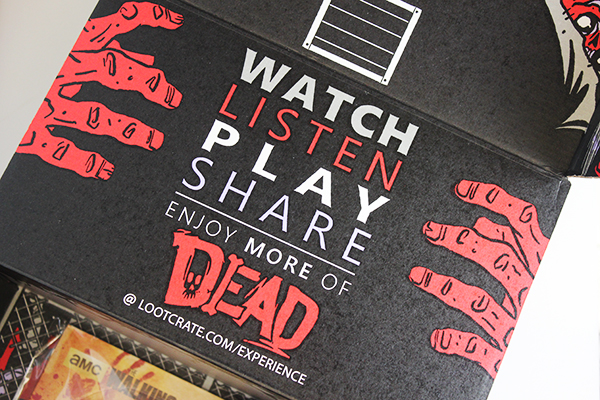 The first time in the box is an exclusive Deadpool Tacos T-Shirt by Fifth Sun. It features Deadpool hanging upside down, with his mind on everyone's favorite Mexican food: TACOS. LOVE it. In my Snapchat unboxing, I said that David would be wearing this, but our 15-year-old son has actually adopted it.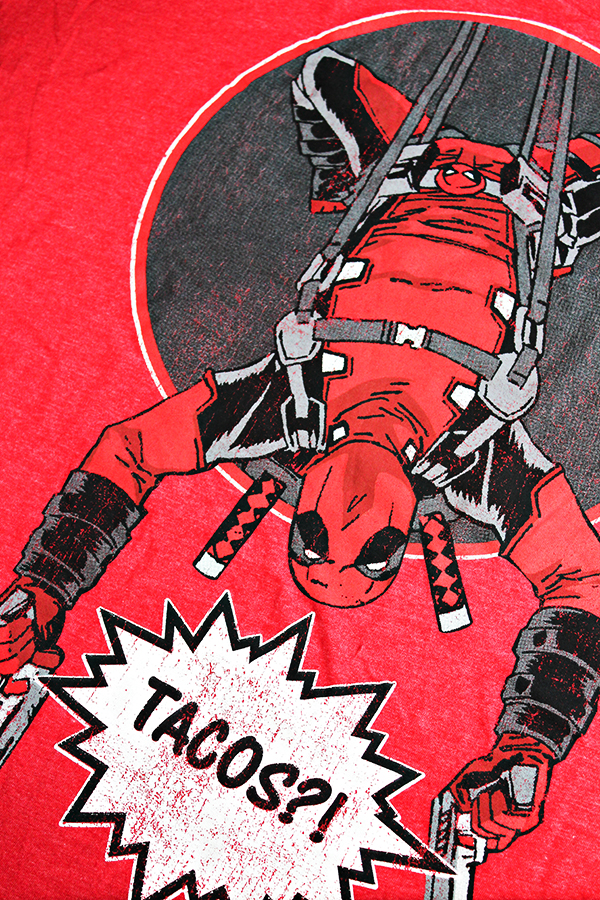 Just like the t-shirt, the February exclusive figure celebrates the release of the new Deadpool movie. You can't tell in this photo, but the "explosion" base is translucent, which looks cool when a light shines through it. Some Loot Crate subscribers got a special X-Force edition with Deadpool in a white suit. That would have been awesome to get, but we're very happy with the red suit and excited to add this figure to our slowly growing collection.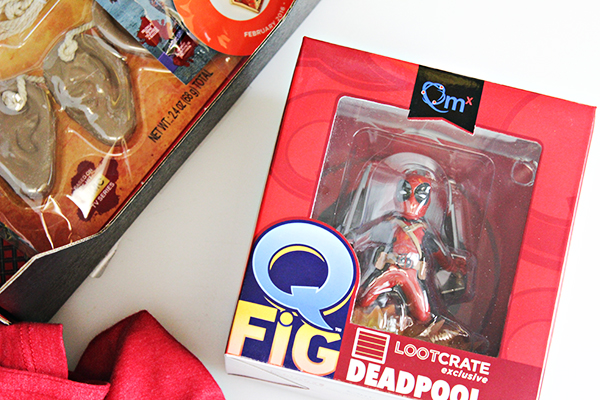 After pulling out the Deadpool items, it was time for Walking Dead! Oh, and a #LootPin. Since we're new to Lootcrate I wasn't sure if this was something that we'll get every month, but I look up some details and it looks like it is a monthly thing. With the LootPin, you can unlock digital bonus loot on their website.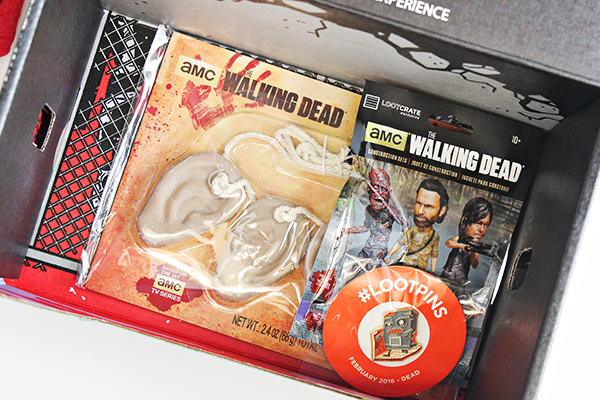 The first Walking Dead item was an exclusive The Walking Dead Big Head Figure Construction Set by McFarlane Toys. If you've seen these Walking Dead constructions sets at your local comic book store or elsewhere, you might be thinking that these aren't exclusive. But, they actually are — these have oversized heads that you could only get through Loot Crate. Loot Crate subscribers got one character per box, either Rick, Daryl, or a Walker. We haven't opened ours yet, so not sure which one we got.
Oh, and when I did our Snapchat unboxing, I actually totally missed the fact that these have big heads, even though it's pretty obvious from the packaging.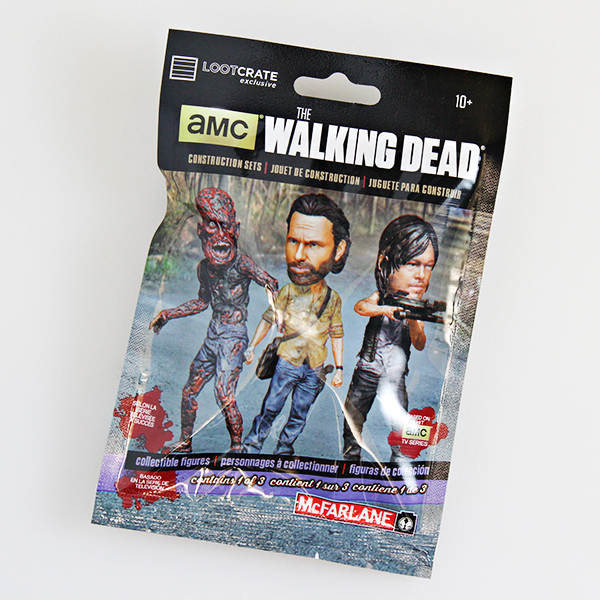 The 2nd Walking Dead item in the February Loot Crate was lots of fun: AMC The Walking Dead Soap-on-a-Rope, aka Daryl's Walker Ear Necklace. You'll recall that this is inspired by the ear necklace that Daryl made when he was off on his own in season 2's "Chupacabra" episode. I don't imagine we'll be actually taking this in the shower, but we're definitely holding on to it and adding it to our Walking Dead collection.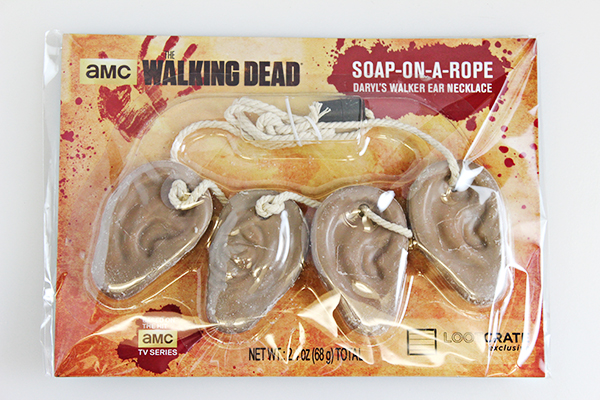 In the very bottom of the box was the LC Magazine — a mini booklet of details about the items, plus some other cool features, like "How To Survive a Zombie Apocolaypse", "Q&A with iZombie's Rahul Kohli", and the best part: "Deadpool's Deadlicious Tacos" recipe. I know the magazine isn't the biggest thing in in the box, but I actually really liked reading through it.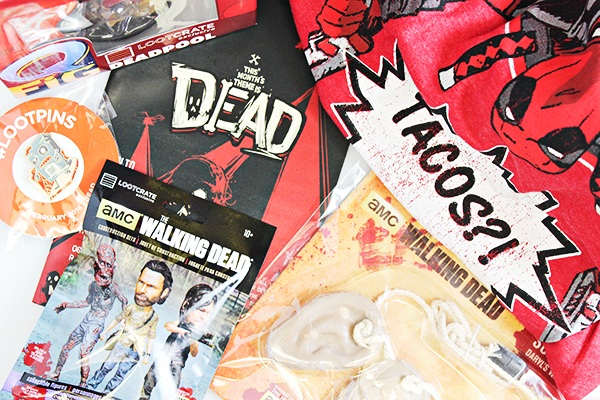 Could you tell that we liked our first Loot Crate? We totally did. I feel it was a great value ($19.95 and that includes shipping) and we like the assortment of items we received. We've decided to keep the subscription going and can't wait to see what we get in March. We already know that the theme will be called "Quest" and we should be seeing some Harry Potter items, which I am so excited for! We'll be sharing the March unboxing near the end of next month, so watch for it.

Want to try Loot Crate out for yourself?
Use code: LOOTR3 to save $3 on your first month!