How Much Did STAR WARS: THE FORCE AWAKENS make opening weekend?
Yesterday, we saw Star Wars: The Force Awakens at our local Galaxy Theater and it was as great as we thought it would be. We'll share more of our review soon, but after the movie was over, there was a question our entire family asked: How much did STAR WARS: THE FORCE AWAKENS make opening weekend? We knew it would break records, and I knew that it would probably be one of the biggest movie releases that we would see in our lifetime, but by just how much?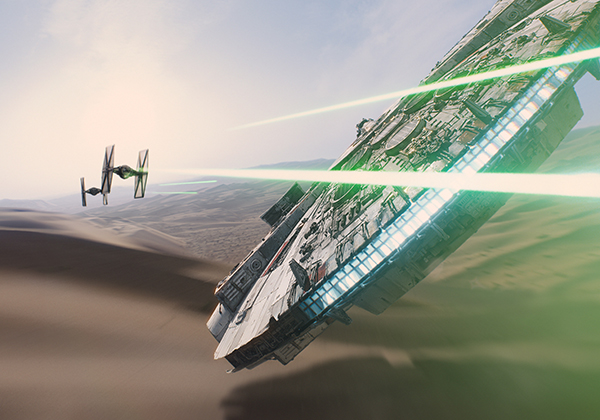 I'm excited to share with you that The Walt Disney Studios announced today that STAR WARS: THE FORCE AWAKENS set amazing new galactic-size records!!
For the US opening weekend, the Star Wars: The Force Awakens came in with an estimated $238 million!  It also had a five-day international debut of $279 million and it's taken in $517 million globally at the box office!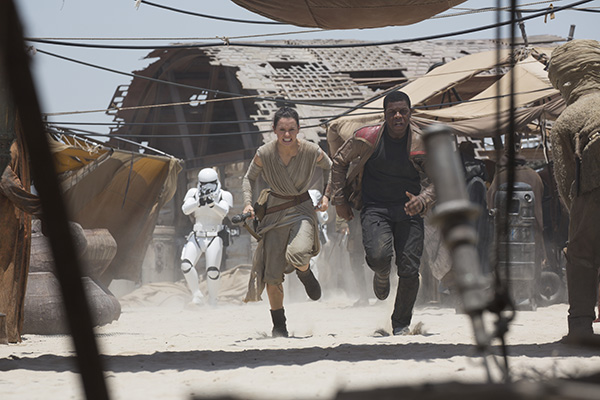 The film has destroyed several all-time domestic box office records, including:
Biggest

Thursday

preview gross with $57 million
Biggest

Friday

and biggest single-day gross with $120.5 million
First film ever to post a single day over $100 million
Fastest film to $100 million and $200 million
Biggest December debut (nearly 3 times previous record of $84.6 million)
Biggest IMAX

Thursday

night preview ($5.7 million), single-day ($14 million,

Friday

), and weekend ($30.1 million)
Highest theater average for a wide release ($57,568)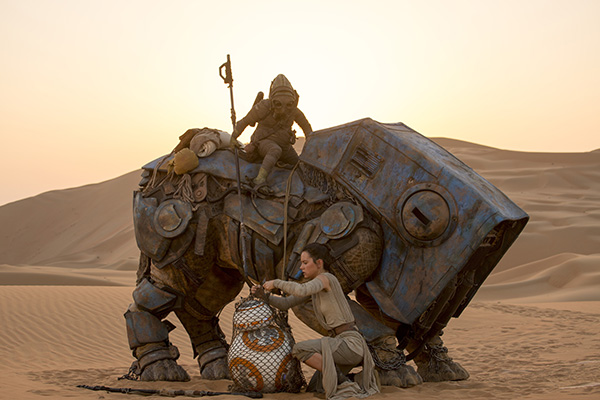 But, these stellar records didn't stop there. Star Wars: The Force Awakens debuted in nearly every market internationally.
Here's the international details:
Biggest opening weekend of all time in the following countries: United Kingdom (4-day), Australia, Russia, Germany, Sweden, Norway, Finland, Austria, Poland (3-day), Denmark (5-day), Romania, Hungary, Bulgaria, Croatia, Ukraine, Iceland, Serbia, New Zealand.
Second biggest opening weekend in France, Belgium, Israel, and Chile.
Biggest IMAX global debut of $48M
This does NOT include 3 countries which open later: Greece and India open 

December 24 and 

China opens

January 9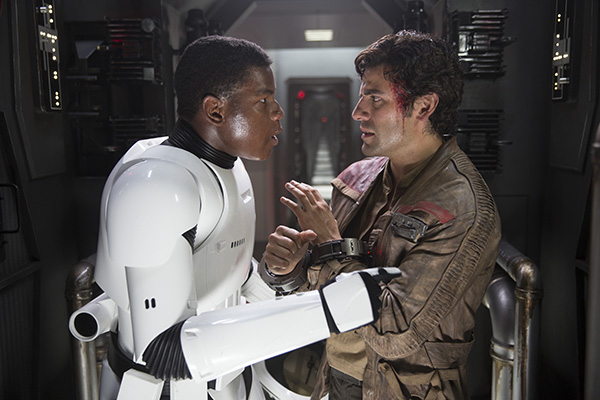 These numbers are amazing and they don't surprise me at all. Of course, these are box office estimates, but as the numbers are finalized, we'll update this post.
Now tell us, we're you part of that $279 million that STAR WARS: THE FORCE AWAKENS made on opening weekend??
STAR WARS: THE FORCE AWAKENS is now playing in theaters everywhere!
Follow STAR WARS on your favorite social media channels:
Facebook | Twitter | Instagram |YouTube
Visit the official STAR WARS: THE FORCE AWAKENS website