Do you love baking AND pop culture? If so, you are going to want to learn about Geeky Sprinkles & find out how you get your own.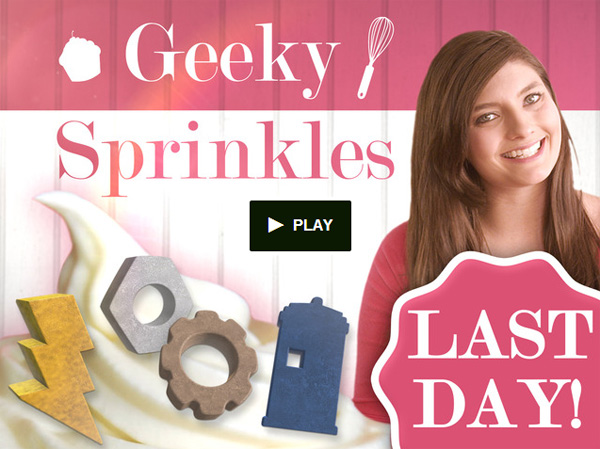 Hey, everyone! Brandie here….David's other half.
As you may know, when I'm not writing for Comic Con Family, you can usually find me on my food blog, Home Cooking Memories. As someone who's equally passionate about food & geeky fun, I love it when I can combine my foodie side with pop culture.
This naturally draws me to other food bloggers who also let their geekiness shine through food and recipes and Tara of the Geeky Hostess is one such blogger. On her blog, you can find everything from Game of Thrones party ideas to a Butterbeer Mug Cake recipe. She's got such great ideas and I'm always watching to see what she comes up with next.
One of her biggest endeavors has been her Geeky Sprinkles project on Kickstarter and I'm so excited about it that I just had to share it with all of you. BUT, there's a catch…you have to act FAST. This kickstarter ends tomorrow, so you won't want to delay.
Geeky Sprinkles will bring the geekiest sprinkles possible to all of us who love to bake. The great news is that this project is already funded, which means that it will be happening! But if you want to be part of geeky food history, plus be one of the first to get your hands on these cool sprinkles, you will want to head over and back the Geeky Sprinkles project on kickstarter.
There is 3 shapes that are available: Police Box, Steampunk, and Lightning. Awesome, right??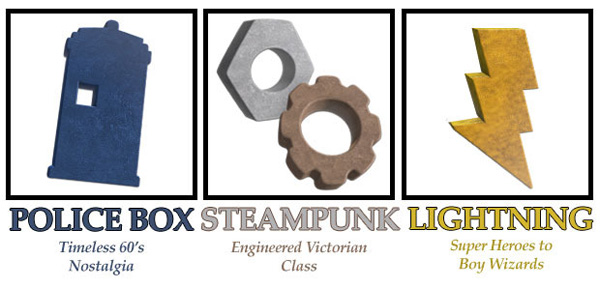 There was no way I was going to back this kickstarter and have to pick between all the bottles…I want them all! So I decided to go with the $26 pledge, which will get me a full set of geeky sprinkles — one bottle of each shape, plus I get an exclusive set of recipe cards from some of the geekiest bakers out there. Oh, and my shipping is included, which is always nice.
UPDATE: Tara reached the $40,000 level, so anyone backing $26 or more gets an EXTRA bottle free!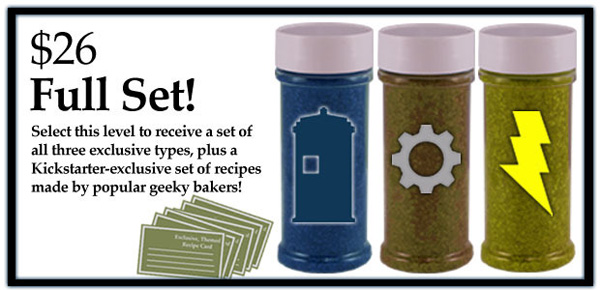 I'm telling you….you have to have these sprinkles in your geek-filled life. Perfect for Doctor Who fans, steampunk devotees, wizard-wannabees and more. If you aren't sure yet, just check out Tara's cute video:
To get your hands on your own geeky sprinkles,
go NOW and make your pledge:
Geeky Sprinkles on Kickstarter!