For all you Disney movie fans – we have some new free printables: Pete's Dragon Activity Sheets from Disney! This 12-page activity pack is completely free to print and includes a coloring page, connect-the-dots, and more!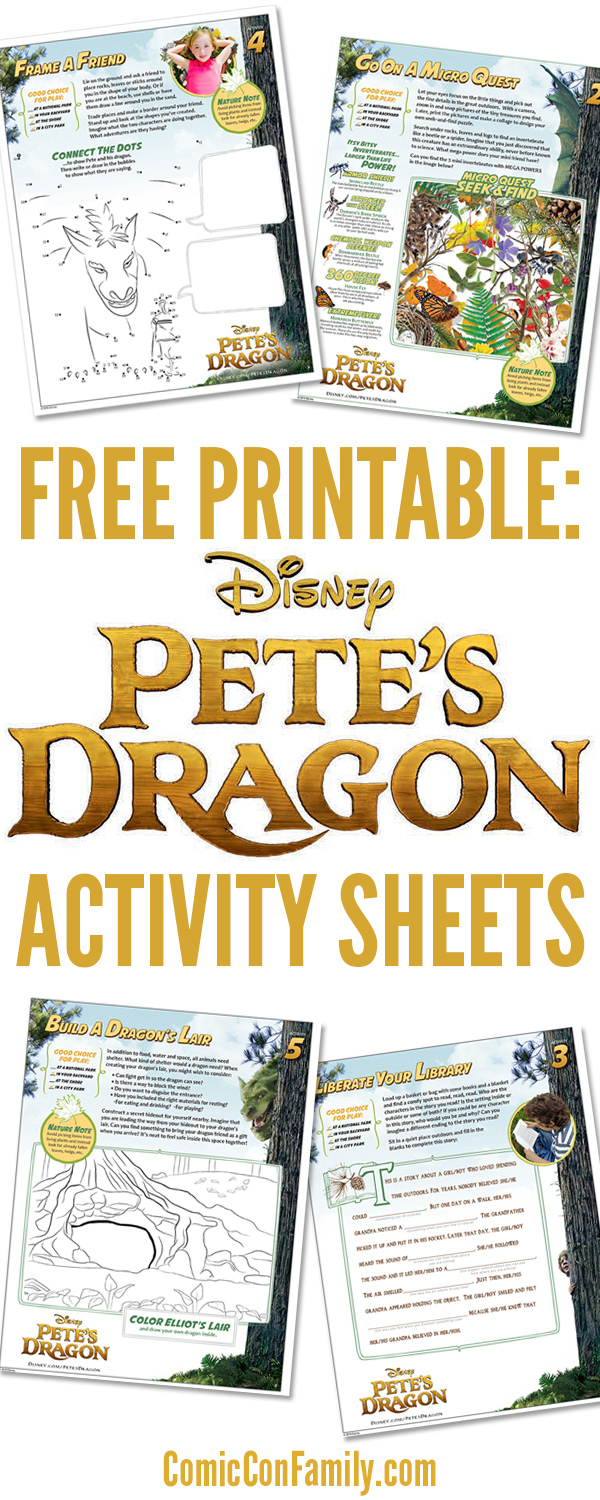 Disclosure: This post contains compensated affiliate links which help support the work on this blog.
To celebrate the release of Disney Pete's Dragon, coming to theaters on August 12, 2016, we're sharing free printables for you and your family to enjoy. If you plan to see Pete's Dragon in theaters, this activity pack is a great way to extend your viewing experience.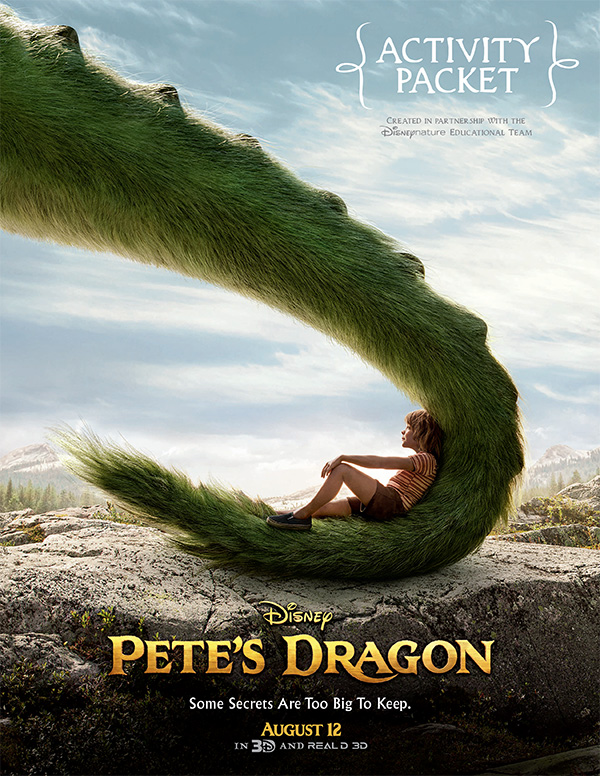 Even if you don't see Pete's Dragon in theaters, these printables will still be a lot of fun – and even enriching. Each page is designed to increase families' understanding of the value of imaginative play, encourage play outside, and inspire hope for the planet and a desire to protect the environment. Plus, who doesn't love dragons??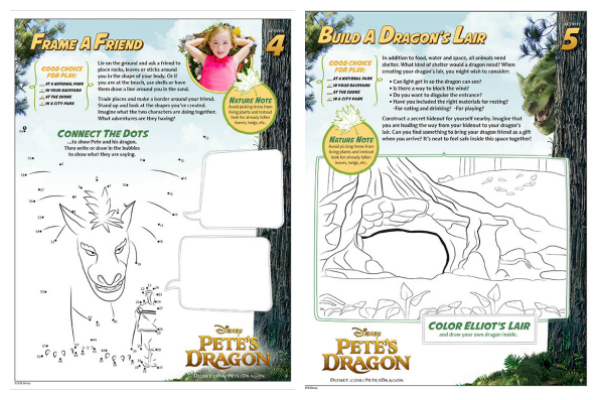 The Free Printables: Pete's Dragon Activity Sheets is one PDF download that has a total of 11 different Pete's Dragon educational activity sheets.
Here's a peek at some of what you'll get:
Micro Quest Seek & Find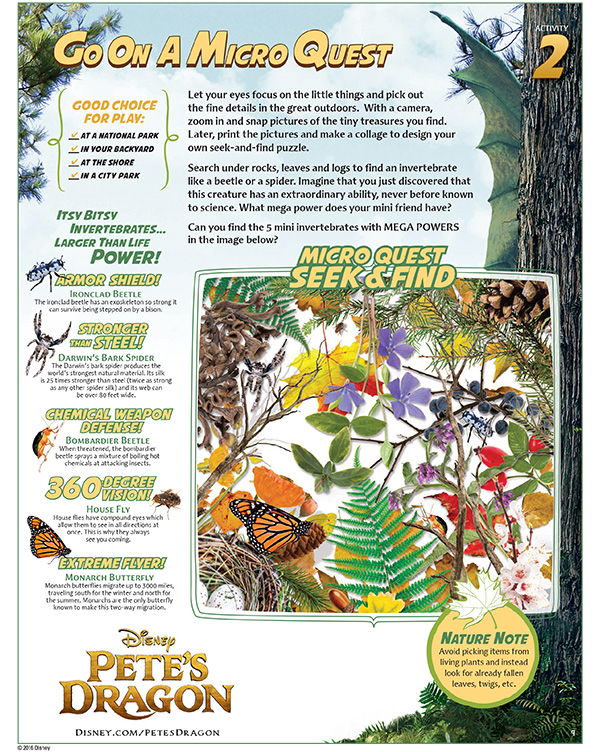 Pete's Dragon Connect the Dots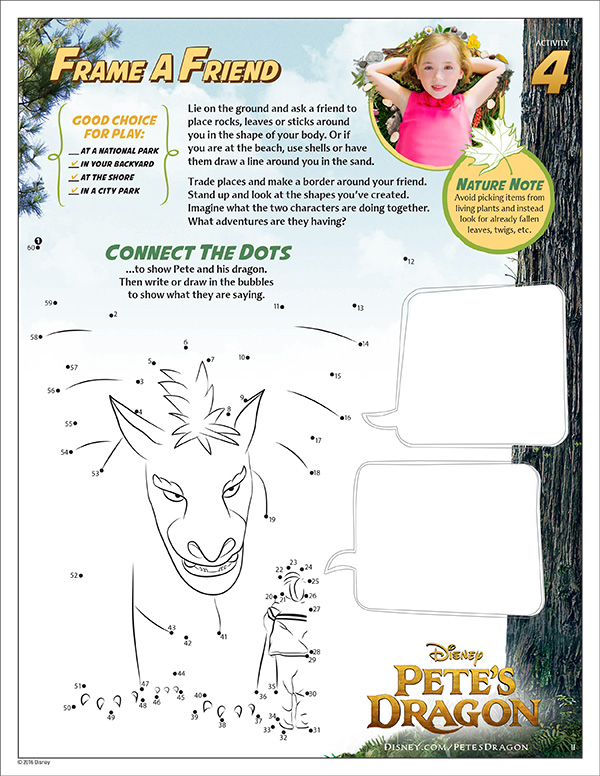 Build a Dragon's Lair Coloring Sheet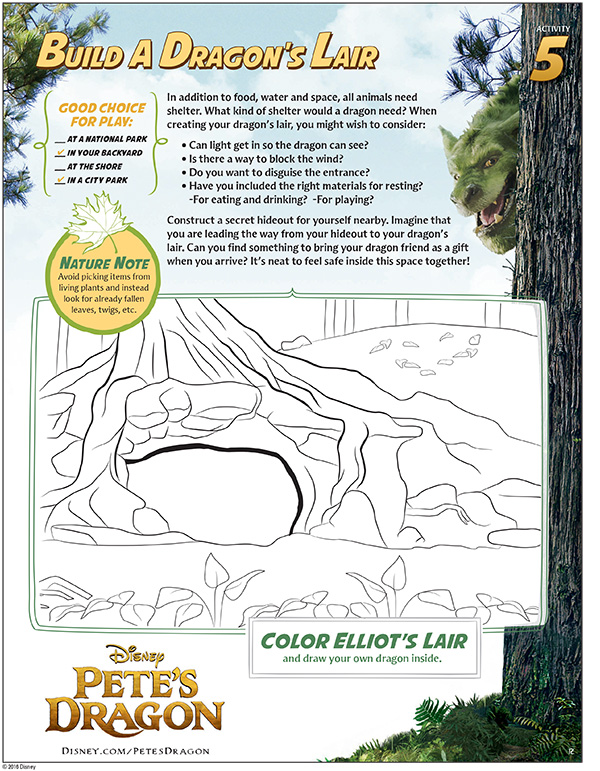 Click Here To Print: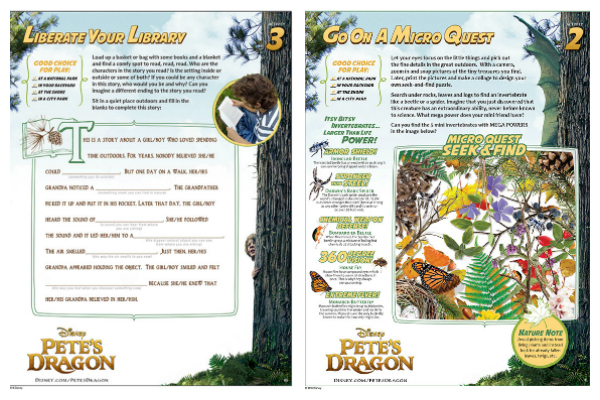 Remember When…
You watched the grownups from a secret hiding spot?
You climbed higher than ever before in a favorite climbing tree?
You dreamed of flying?
You turned clouds into dragons?
Playing meant being outside?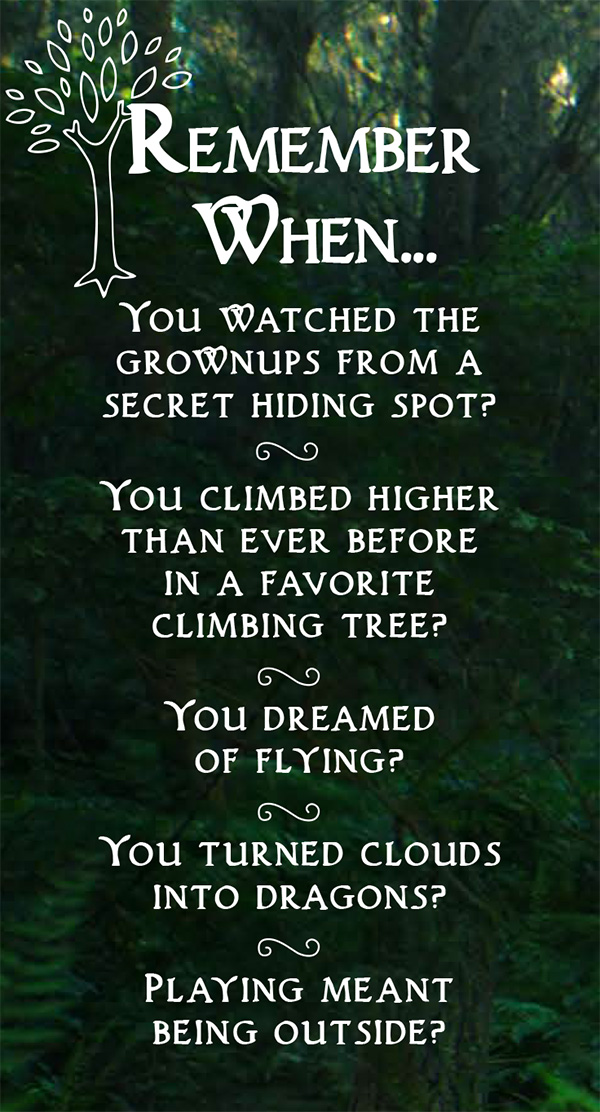 Need more coloring supplies? Check out our favorites:
Disney's Pete's Dragon comes to theaters on August 12, 2016
Follow Pete's Dragon on your favorite social media accounts: