Exciting news out of SXSW 2013 today: Marvel Comics is offering free comics — over 700 first issues for free download!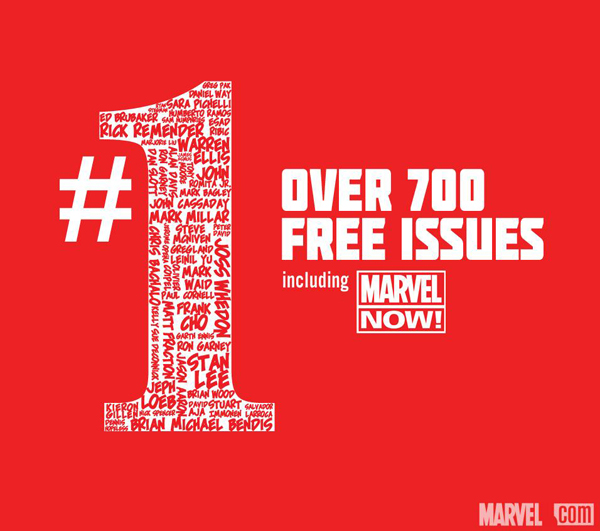 As announced today at the SXSW Gaming Expo, Marvel #1 is a rare opportunity to read the 1st issue of over 700 new and classic Marvel series for free. But you have to act fast — this free download will only be available until Tuesday, March 12, 2013.
Why would Marvel Comics give away free comics? The answer is: new readers.
"This is the perfect way to show everyone how much we believe in our material by letting them try the first issues for free, because we're sure once they start, they won't stop," says Marvel SVP – Sales, Digital & Print David Gabriel.
Of course, Marvel Comics isn't forgetting those of you who have been fan forever:
"We'd love for everyone who is a fan of our films, comics, games, apparel, toys and beyond to try out this promotion. No matter when you started falling in love with Marvel, we have something for you. Do we expect folks to try and download [every #1]? We encourage it!"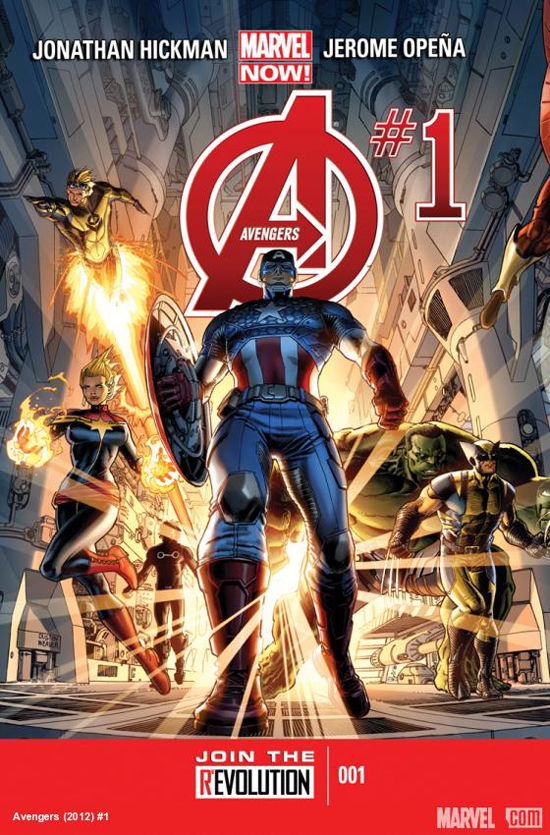 We know we don't have to convince comic book fans how cool this is. I know our own home consists of some of the biggest fans for Avengers, Spider-Man, Captain America, and X-Men, which, of course, are included in Marvel #1. But while those are well known by many, Marvel #1 will also give a chance at reading about possible new favorites like the Guardians of the Galaxy and Thanos (just to name a few).
Marvel #1 will also feature creators such as Joss Whedon, Stan Lee, Jeph Loeb, Frank Cho, Brian Michael Bendis, Kevin Smith, Matt Fraction, Jonathan Hickman, Ed Brubaker, Jason Aaron, and Chris Claremont.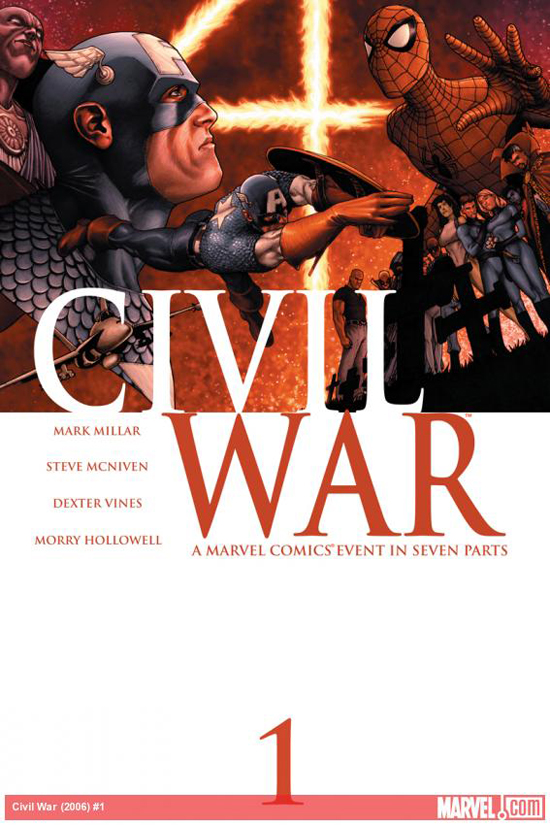 If none of those get you excited, rest assured that there is so many characters covered this unprecedented release, you are bound to find one you like.
The Marvel #1 special free comics download promotion begins today and runs until Tuesday, March 12 at 11PM Eastern Time via the Marvel Comics app and Marvel Comics Digital Comics Shop.
We're finding the shop to be slow due to all the traffic they are getting, but if you will be reading your comics on your iPhone, iPad or Android, skip the shop and go straight to the app which is working quickly for us.
For more information, visit Marvel Comic News
Which of the free comics at Marvel Comics will you download?