These Easy Spiderman Cupcakes are simple to make for a birthday party or movie night!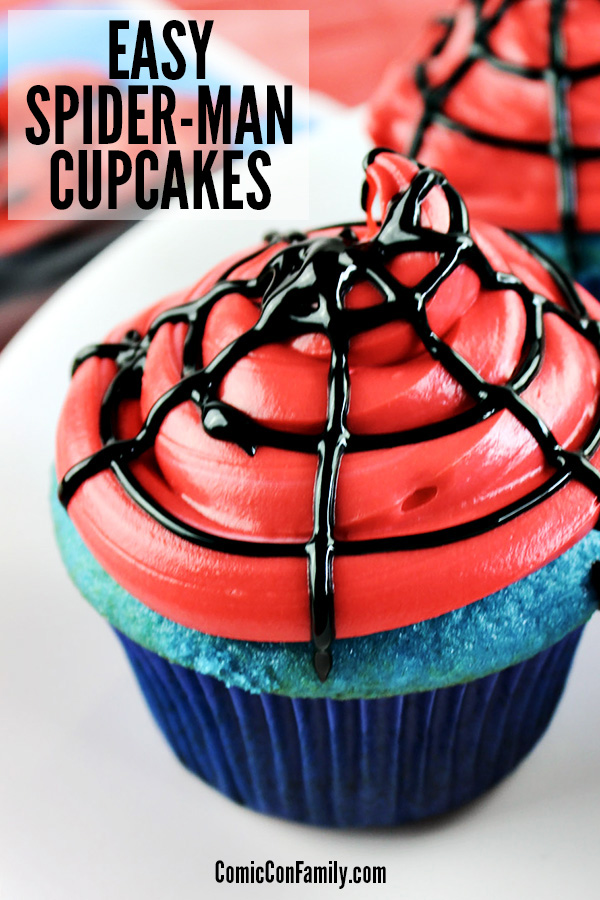 This post contains some affiliate links for your convenience.  Click here to read our full disclosure policy.
If you are looking for an easy way to make Spiderman Cupcakes at home, you've come to the right place. These Easy Spiderman Cupcakes need only a few ingredients and supplies and when you're done, you'll have cupcakes that will make any Spider-Man fan happy.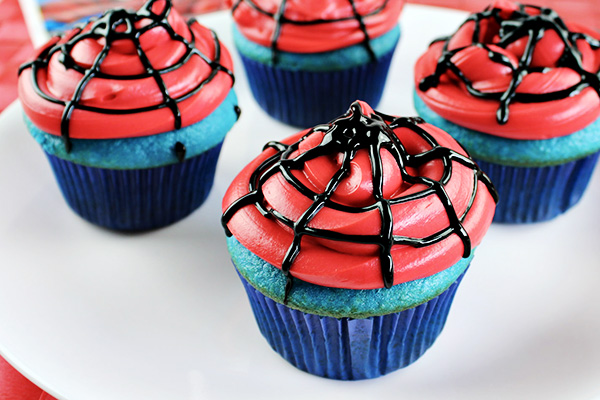 For your Easy Spiderman Cupcakes, you'll need a blue cake mix. For this project, Pillsbury Funfetti Aqua Blue Cake Mix was used, but if you can't find that at, you can use a box of white cake mix and color it with blue food coloring gel.
You will also need: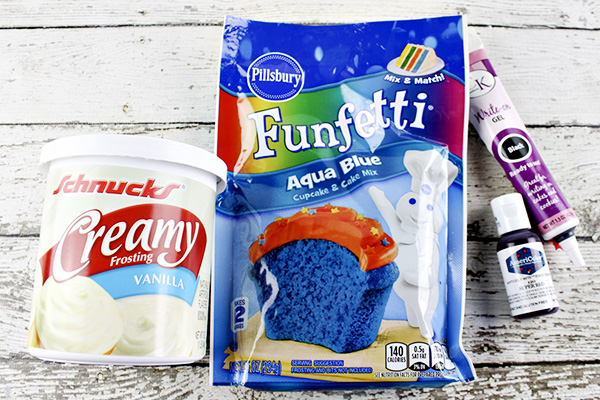 Prepare your cupcakes according to the packaging. See, I told you this was easy!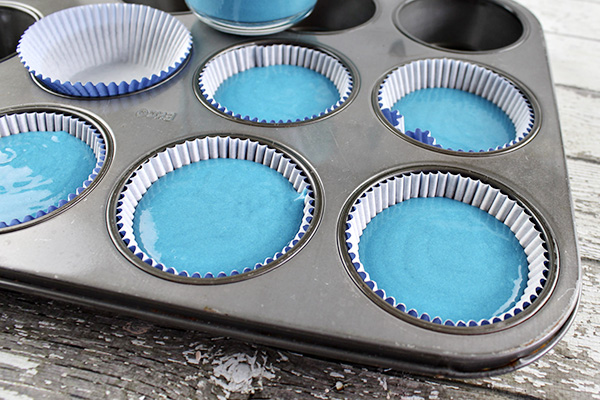 Take your entire container of frosting and spoon it into a bowl. Add a few drops of red food gel to the frosting and stir until combined. Add a few more drops, if needed, until you get the frosting to the color that you prefer.
NOTE: We recommend a gel paste food color because it won't thin out or break down the frosting. It is also highly concentrated, so you won't have to use as much as you would with liquid food coloring.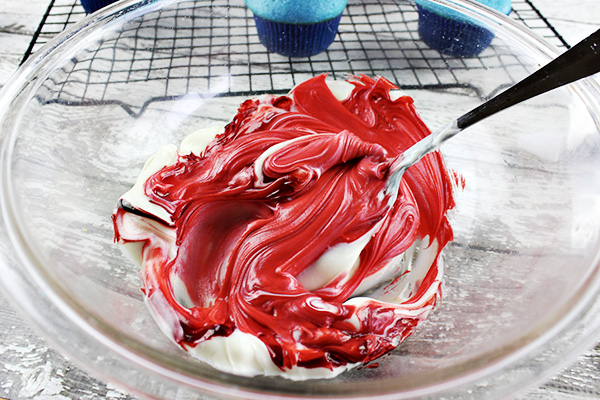 Spoon your frosting into a zipper-style plastic bag or into an icing bag. Cut off the tip (or one corner of the zipper-style bag). Squeezing a mound of icing in the center of the cupcake. Squeeze the bag to push out more frosting and apply it around the mound of frosting. Continue adding frosting in 2-4 more circle layers, making each round slightly smaller than the previous one to form a peak at the top of the cupcake.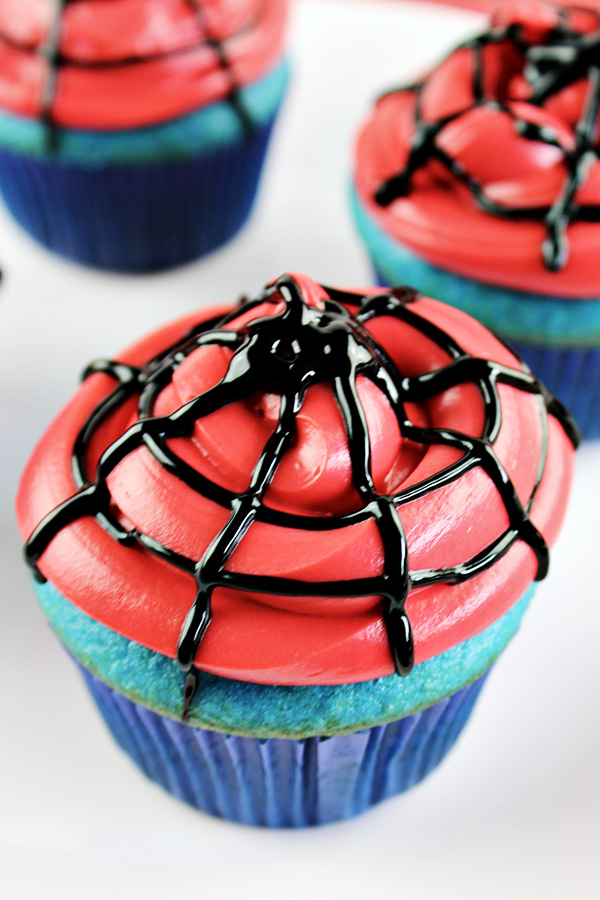 Use the black icing gel to create a spider web by drawing 3 circles on top and then about 8 lines across the circles.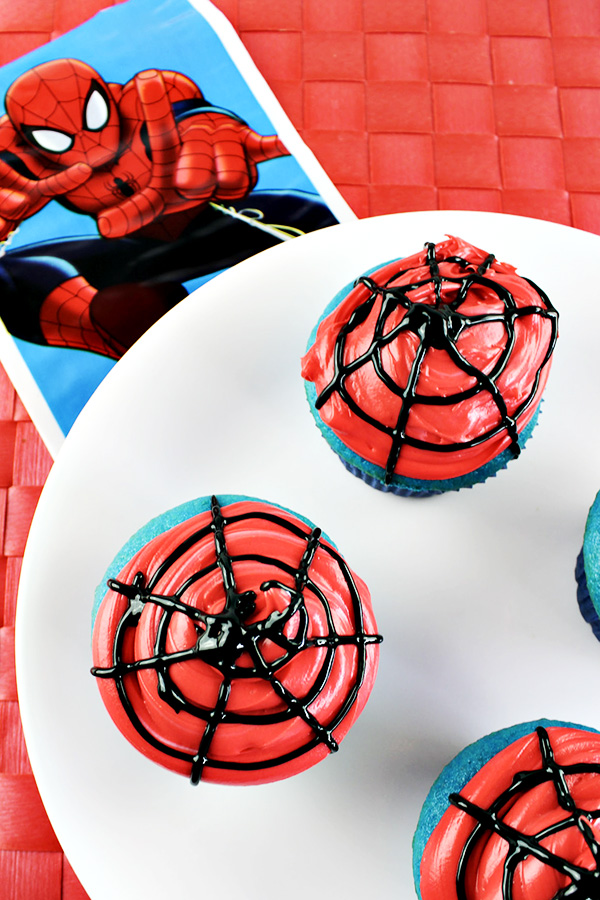 Your Easy Spiderman Cupcakes are now ready for a movie night or for a Spider-Man birthday party!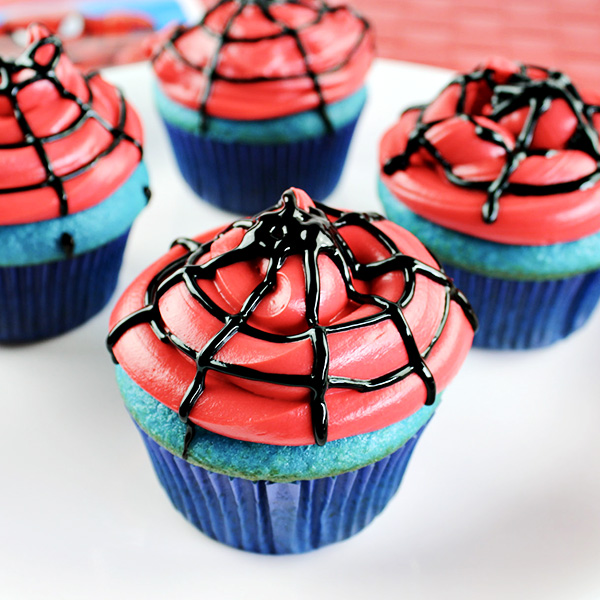 Easy Spiderman Cupcakes