This DIY Hanging Snack Tower is a fun & convenient way to store snacks for your on-the-go adventures, like road trips, conventions, hiking, and more. You'll have easy access to your snacks AND they won't take up valuable space in your backpack or bag. This post is part of a shop that has been compensated by Collective Bias, Inc. and Hershey's #TwizzlersSummer #CollectiveBias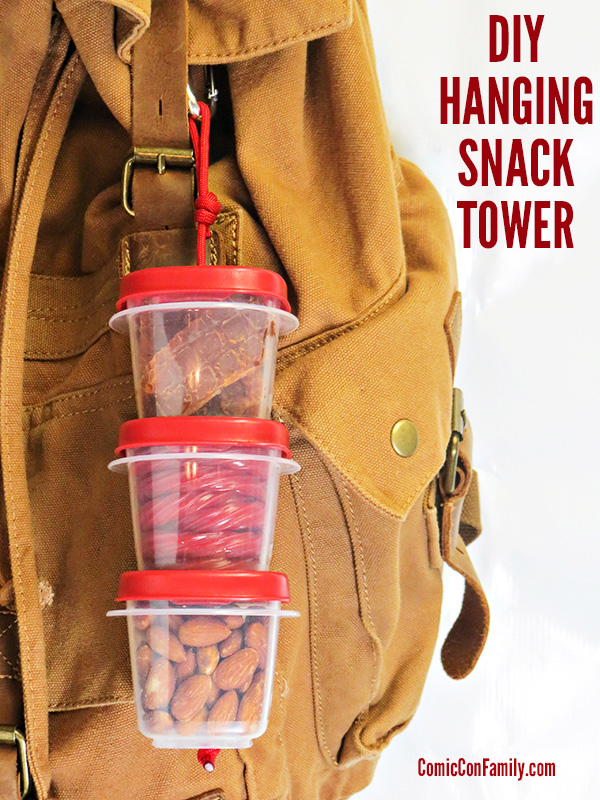 Disclosure: This post contains compensated affiliate links which help support the work on this blog.
Hello Comic Con Families!
We've just arrived back home after four amazing days of San Diego Comic-Con International. The time flew by so quickly! We had an incredible experience and we can't wait to share all the cool details with you.
Before I get to sharing our Comic-Con fun with you, I'm eager to share a cool project with you that I worked on before we left for San Diego: a Hanging Snack Tower.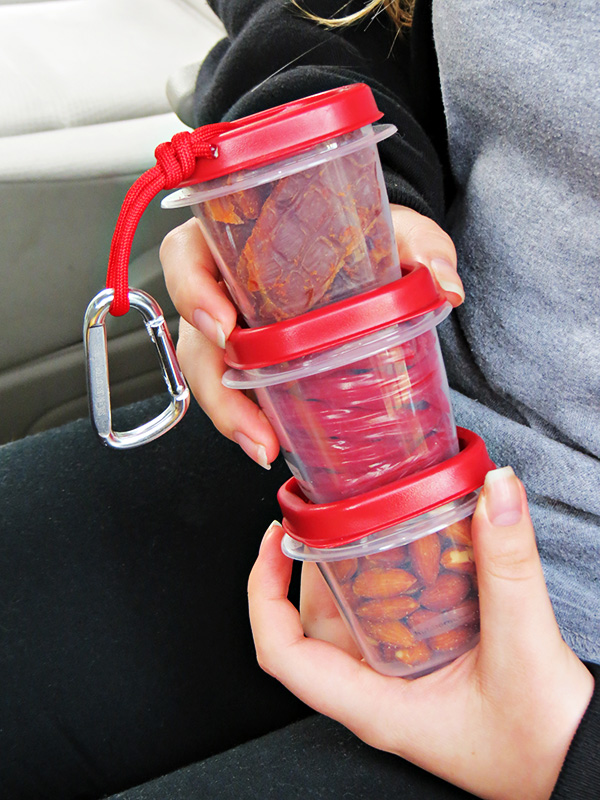 What is a Hanging Snack Tower? When we were planning for our road trip to Comic-Con, we wanted a more efficient way to carry our snacks.  Not just baggies or the usual food storage containers. We wanted something that could be accessed easily in the car and easy to keep track of (no missing lids, you know?). We also wanted something that could also be clipped onto the outside of backpacks and bags without taking up valuable space inside.
This is when we came up with the Hanging Snack Tower. It's an odd name, but the best we could do. I know the Hanging Snack Tower will come in handy for your own road trips and comic book conventions, so I'm sharing all the details on how to make your own.
How to Make a Hanging Snack Tower
Supplies Needed:
Snacks: Since it's summertime, you'll want snacks that can hold up well during your summer road trips. We chose three snacks that hold up well in the summer heat: Twizzlers Twists (they don't melt in the summer heat!), nuts, and jerky.
3 small, plastic food storage containers with lids: The ones I used hold about 4 ounces each.
Nylon Cord: About 4mm thick, in any color you wish
Plastic drinking straw: This should be large enough to slide your cord through, but not too big. You'll probably only need 1 straw, but having an extra one on hand is a good idea
Drill with Bit: Your drill bit should the same size or just slightly smaller than the diameter of your cord.
Carabiner Clip: Any size or color you wish to use. It is a good idea to think about the width of the item you would like to "clip" your hanging snack tower onto. You can find these in the camping aisle at Walmart or in automotive by the key rings.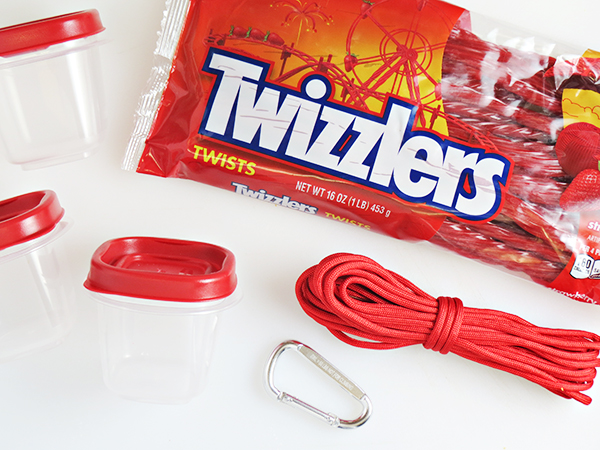 With your drill, create a hole centered in the middle of each lid and the bottom of each bowl.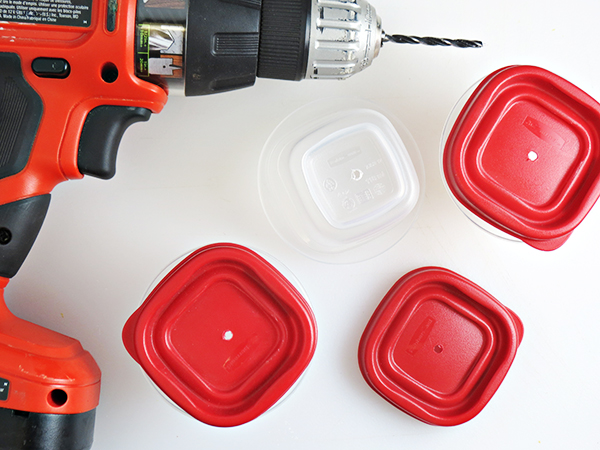 Cut 3 pieces of straw that are perfectly sized to fit standing up in the middle of each bowl, with the lid on.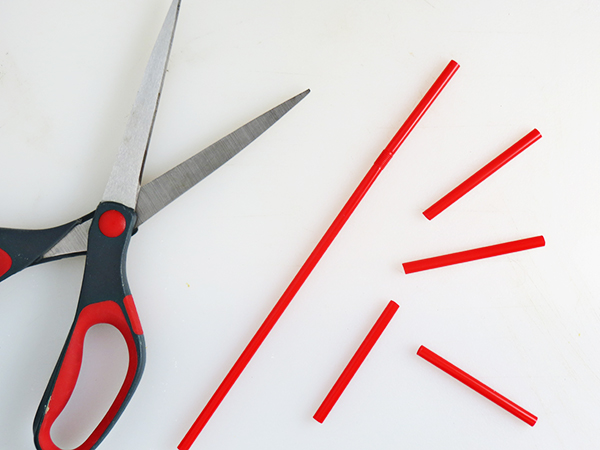 Push the end of your cord up through the bottom of one of the bowls. Then, slide on one of the straws, so that the straw will cover the portion of the cord that will be in the bowl. The straw will help to protect the cord from the snacks you place in the bowl.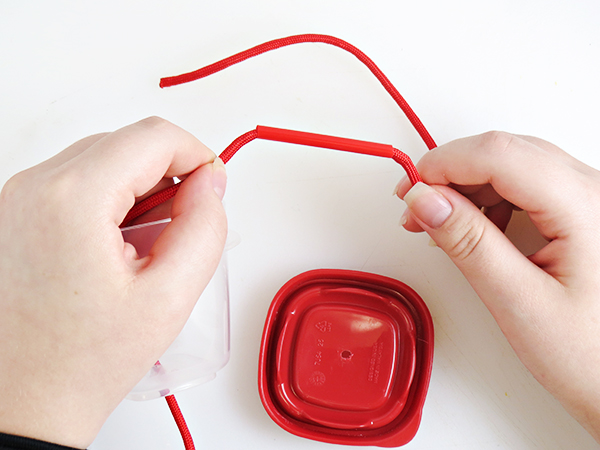 Finally, slide the cord through one of the lids, bottom side first.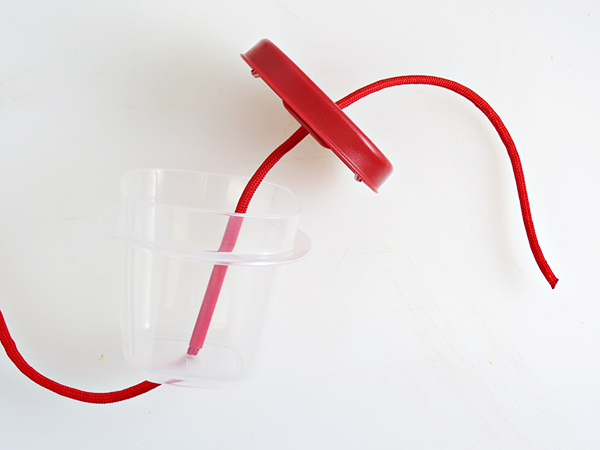 Make a loop and knot the end of the cord. This is where you will clip your carabiner clip. Allow a bit of excess in the cord (1-2″) so that the lids can be removed easily for filling and enjoying the snacks. Tie a knot in the opposite end of the Hanging Snack Tower and trim away the excess cord.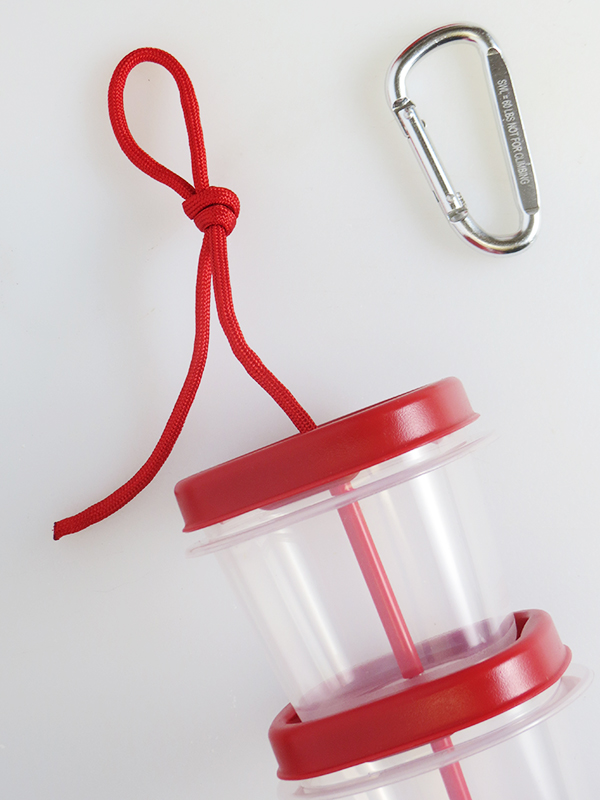 Fill your Hanging Snack Tower with your snacks and it's ready to take on the road. With the clip, the kids were able to hang their snack tower in lots of places, such as the headrest on the seat in front of them. And with the lids and bowls connected by the cable, there is no lost pieces.

Since cars get scorching hot during summer road trips, one of our must-have snack to fill in our Hanging Snack Tower was Twizzlers Twists because they don't melt. We bought them at our local Walmart at the same time that I bought all the other supplies to make the Hanging Snack Towers.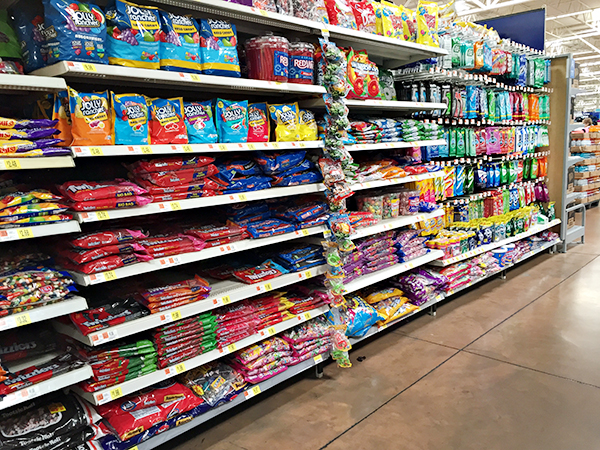 While the Hanging Snack Tower is perfect for road trips, they are great for all your on-the-go adventures, like conventions, hiking, trips to the beach, and more. You'll have easy access to your snacks AND they won't take up valuable space in your backpack or bag.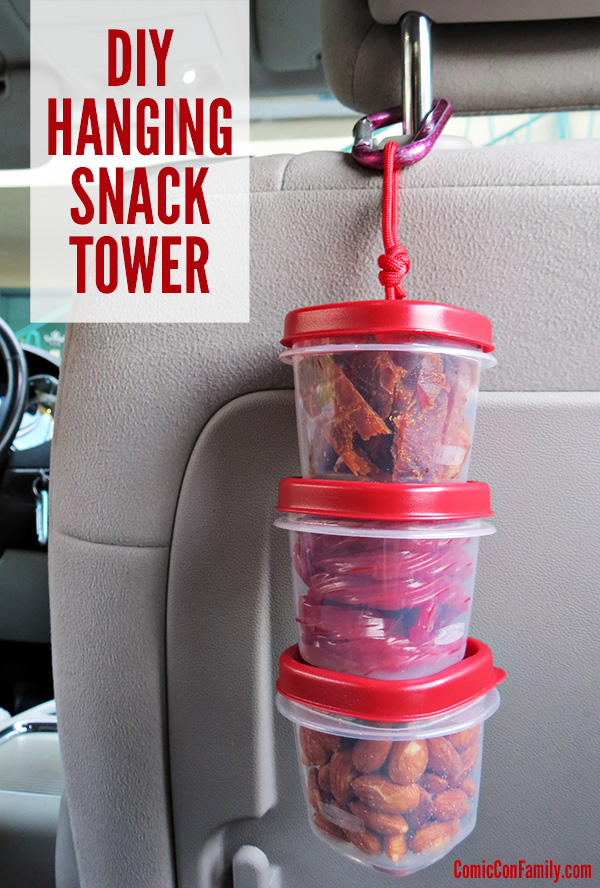 Where will you take your DIY Hanging Snack Tower this summer?