Collection of the best DIY Decorated Star Wars Cookies in the galaxy! All of these cookies include step-by-step instructions so that you can make them in your own kitchen for Star War parties, movie nights, and more!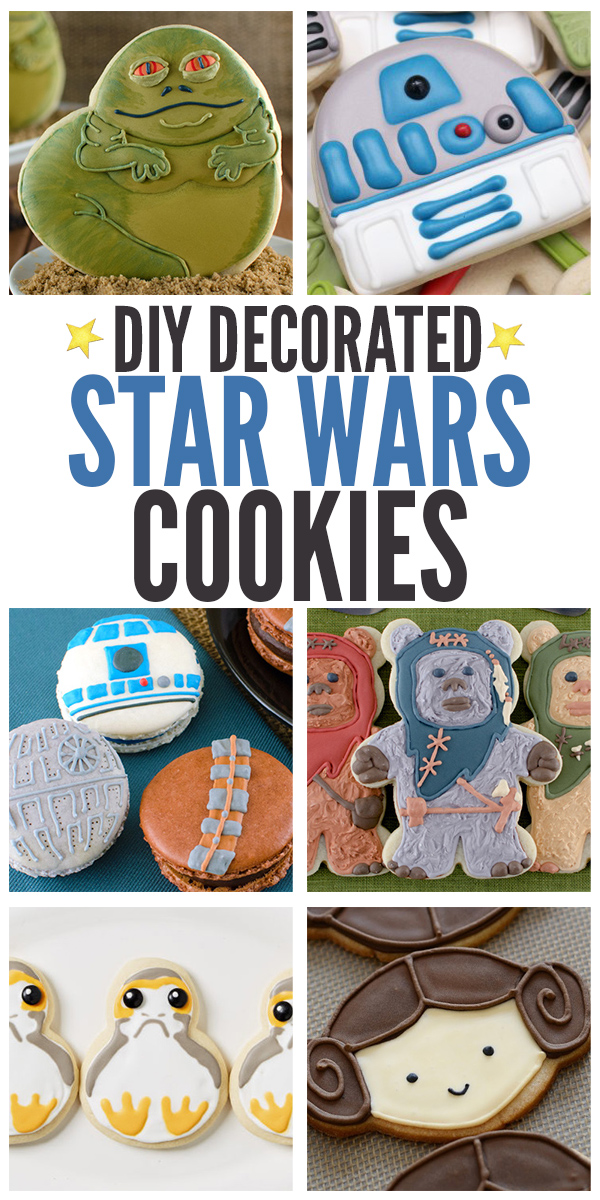 This post contains some affiliate links for your convenience.  Click here to read our full disclosure policy.
There are some absolutely amazing decorated Star Wars cookies out there! When we decided to create a resource for awesome Star Wars cookies that you can make in your own home, we wanted the best of the best. But when choosing which ones to feature, we simply "looking" amazing wasn't good enough. They had to have one other thing: INSTRUCTIONS. We know there are lots of talented bakers out there who create cookies for clients, but they usually aren't sharing their secrets or steps (understandably so). While we love to look at those, we wanted to make sure to provide you with decorated Star Wars cookies that include step-by-step instructions too. We wanted you to be able to learn how to make these Star Wars cookies in your own kitchen.
The decorated Star Wars cookies were sharing do have a variety of skill levels involved. I wouldn't call any of these "easy", but I think some of them are doable by your average home baker. Of course, some of these cookies require more skills. Several of them have more intricate icing details, but we'll leave that up to you to decide if it's something you can conquer or not.
If you are someone who wants easy Star Wars cookies (with recipes and instructions) – have no fear! We have a post of over 10 Easy Star Wars Cookies too. If cakes are your thing, we have a collection of DIY Star Wars Cake Ideas.  And, if you are planning a Star Wars party or movie night, we even have an awesome recipe collection with DIY Star Wars Party Snack Ideas & Recipes.
Now onto the Decorated Star Wars Cookies! These cookie recipes will be awesome at your next Star Wars party, movie night or to make and give to the biggest Star Wars fan. To get the full recipe and instructions, just click on the title or the photo. Enjoy!
Decorated Star Wars Cookies with Instructions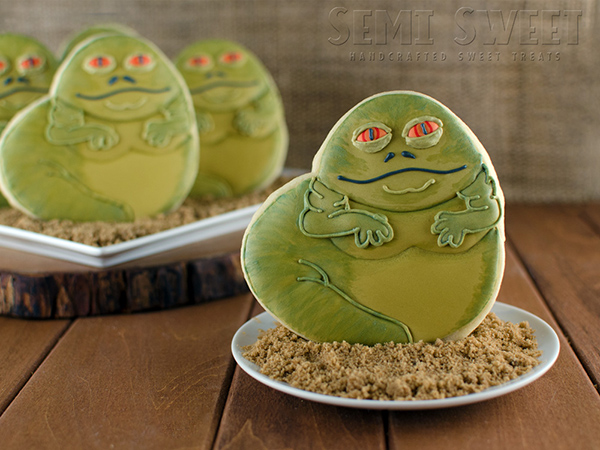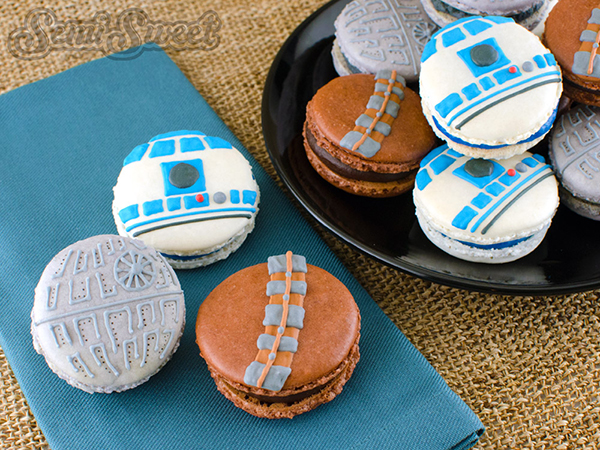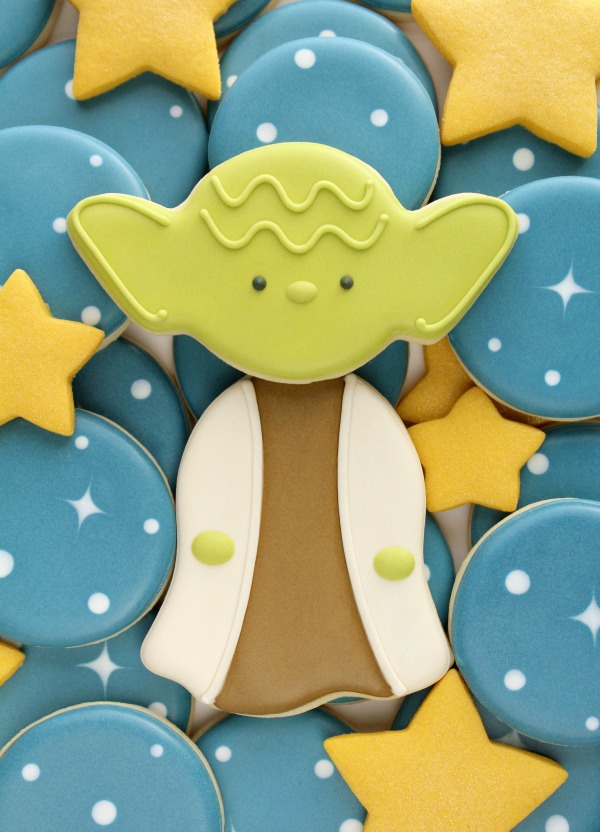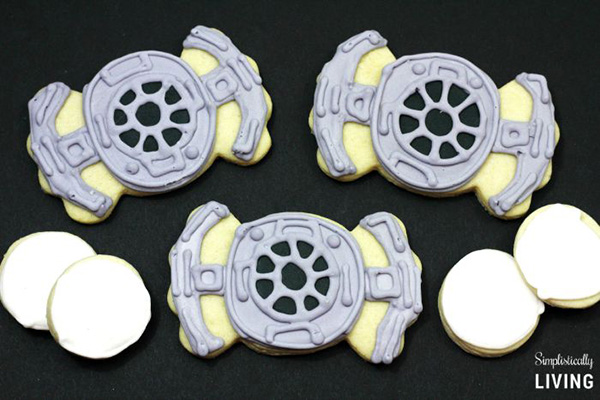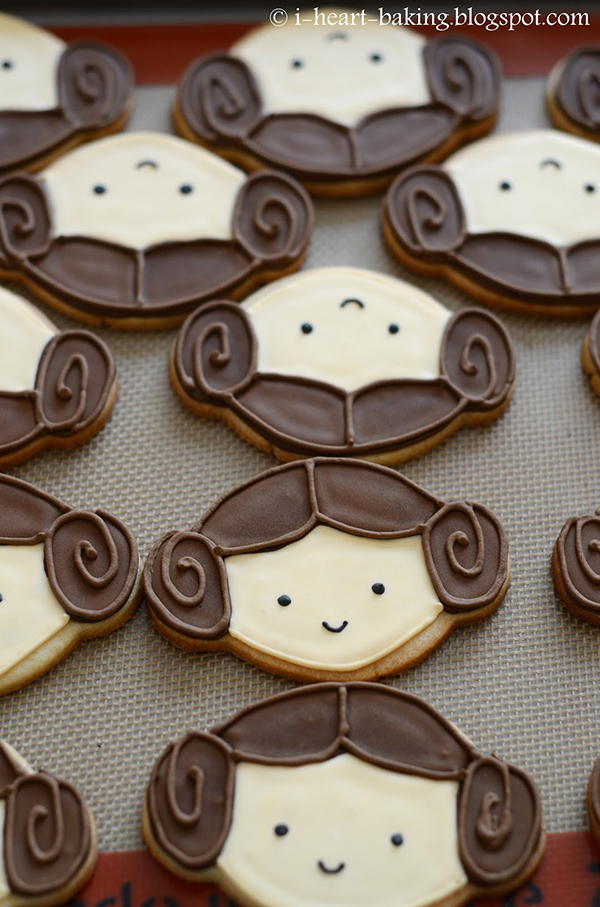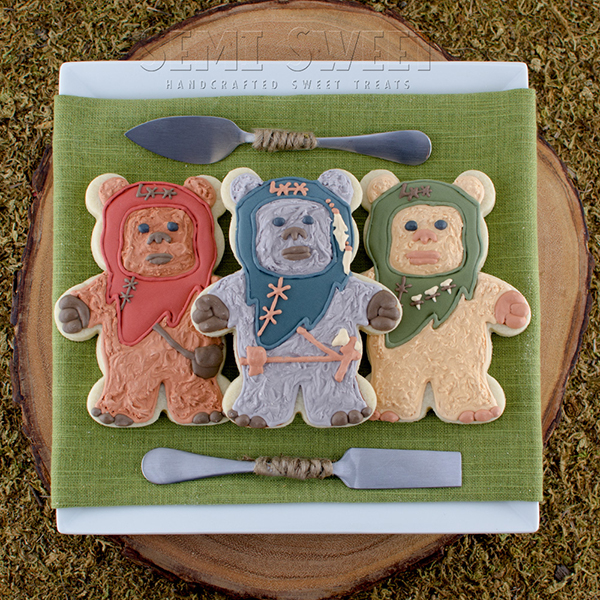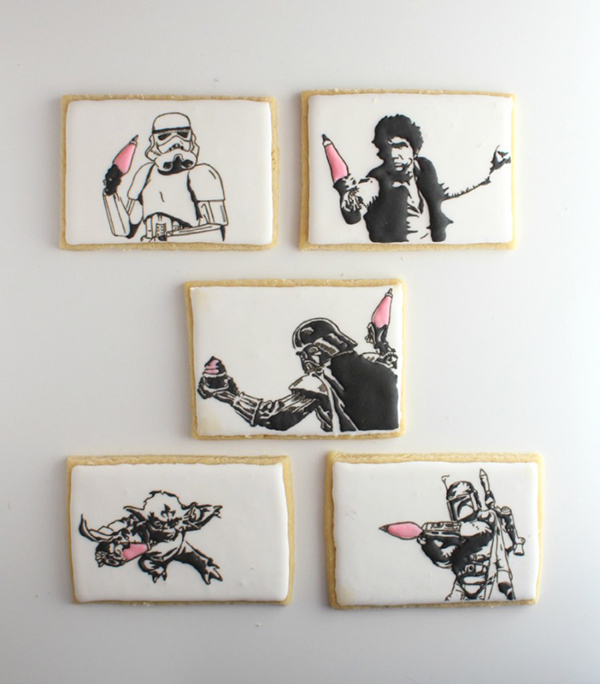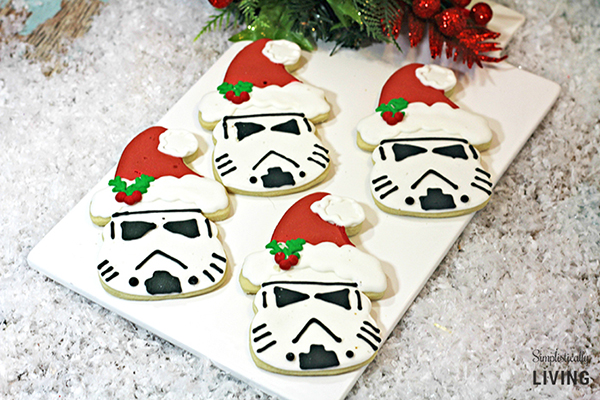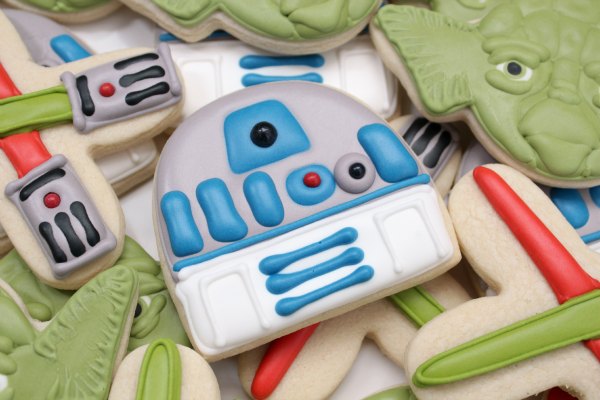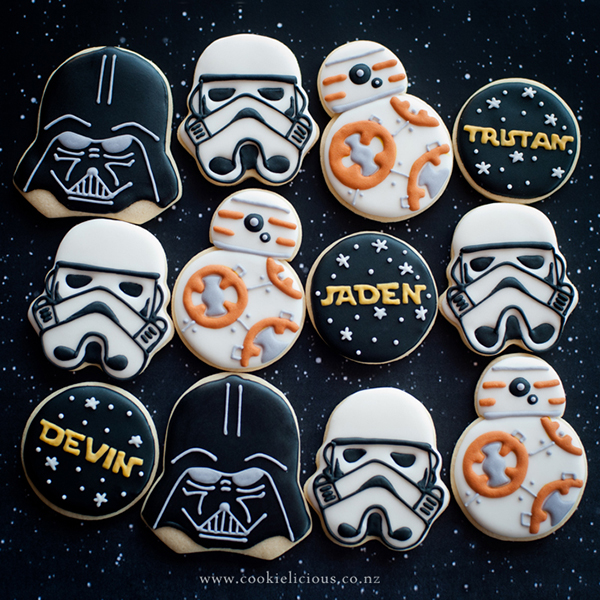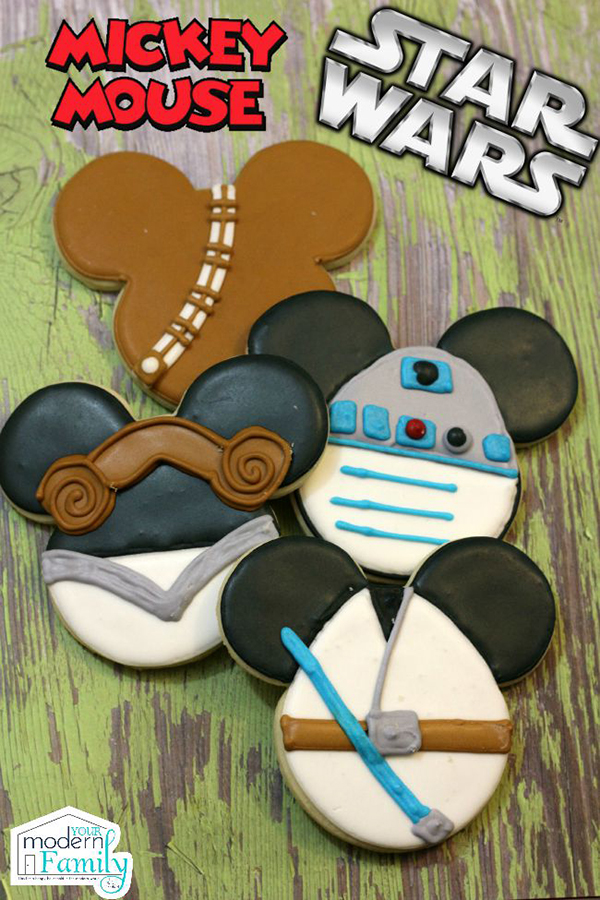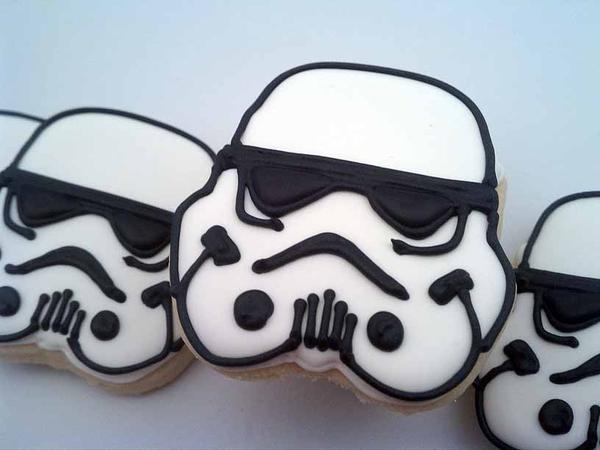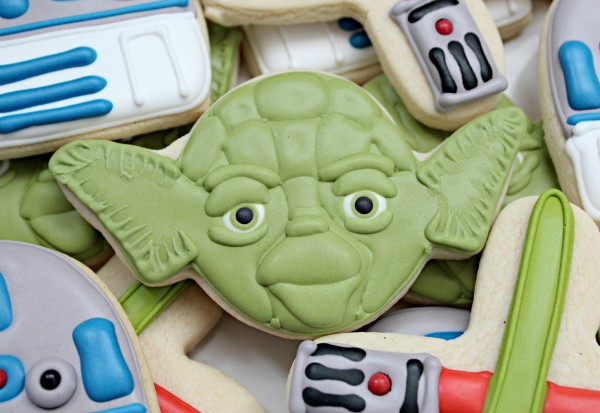 Star Wars Porg Cookies by Disney Family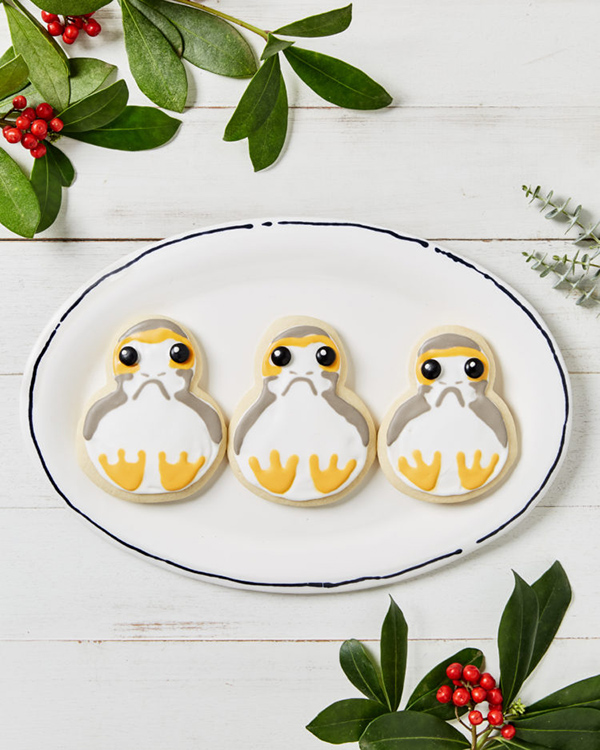 Want to make super easy Star Wars Cookies?
Check out this cool Star Wars Rolling Pin!