Disney Queen of Katwe – should you see it? This movie review will tell you our answer.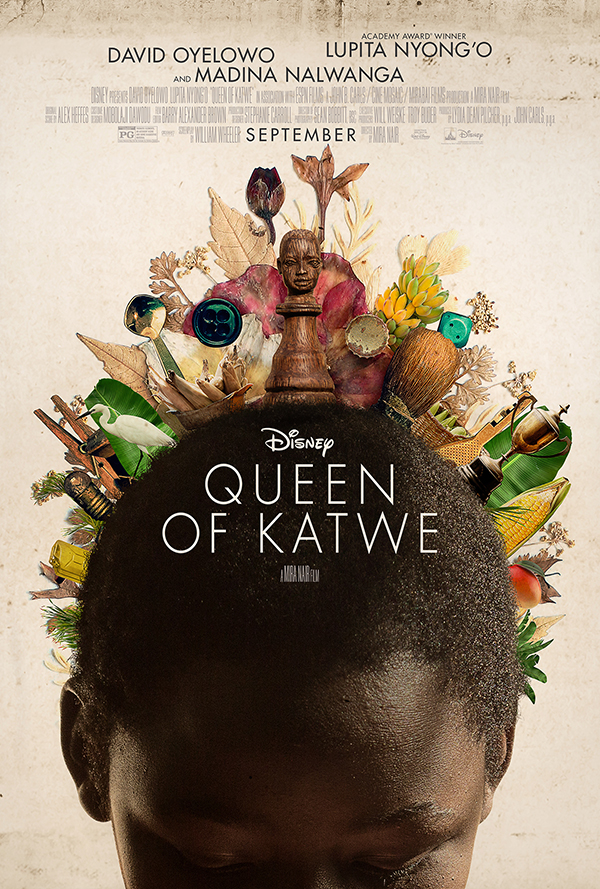 I know that Disney's Queen of Katwe isn't like most of the movies we share here on our blog. There is no superheroes or flashy CGI. It's not animated, it's not action-packed, and there is no collectors toys for it.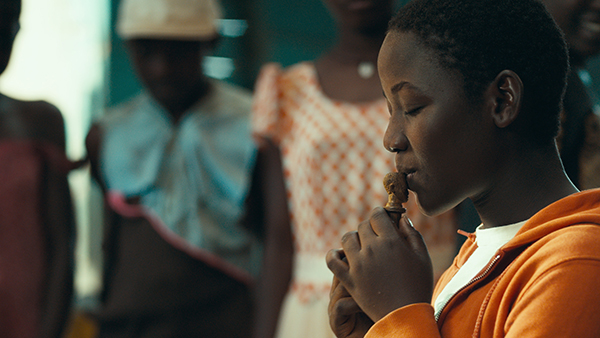 You have many options when you heading to the movie theaters with your family and friends this year. Queen of Katwe may not be a movie that you are planning to see. Or, maybe you've considered seeing it, but you're not sure.
I saw Queen of Katwe a couple weeks ago during a media screening event, with my oldest daughter. I'm always excited to share review of movies I like, but for this movie, it was different.
For this movie, I was counting down the days to share it with all of you. Simply put, Queen of Katwe is a fresh breath of air that you MUST GO SEE.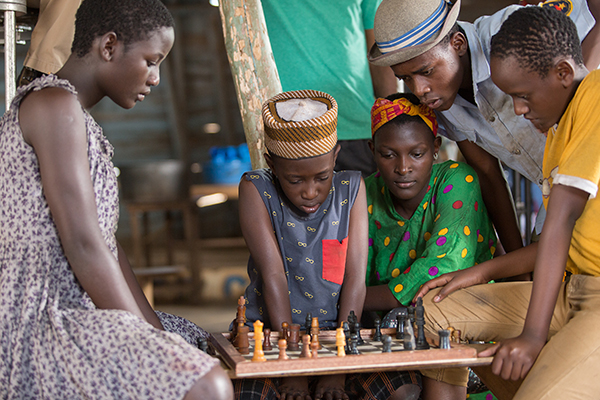 Disney's Queen of Katwe is the best hidden gem with an amazing cast (most of which have never acted), beautiful scenes and a true story that will become one of your favorite films of this year. Yes, it will.
And bonus: if you don't play chess, you'll want to by the time the film ends. Well, at least I did.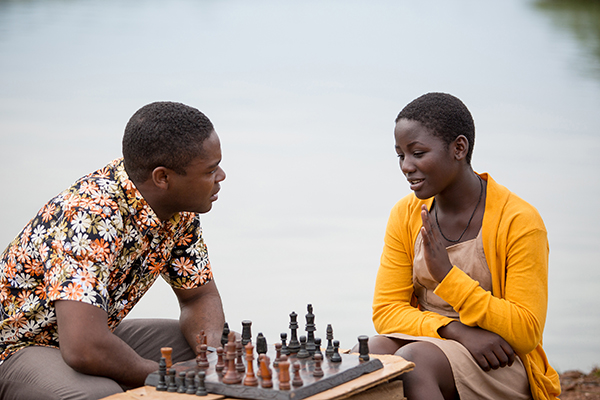 The film follows Phiona Mutesi, a young woman who is living in Uganda with her mother and her three siblings. Soccer Coach turned Chess Coach, Robert Katende, and the kids in his class teach her the ropes to playing a good game of chess. But Phiona's beautiful mind finds tricks that not even the best chess players can see. You will see her fight her way up to the top while showing that the true Queen of Katwe will never forget where she came from and who made the amazing woman she is to this very day.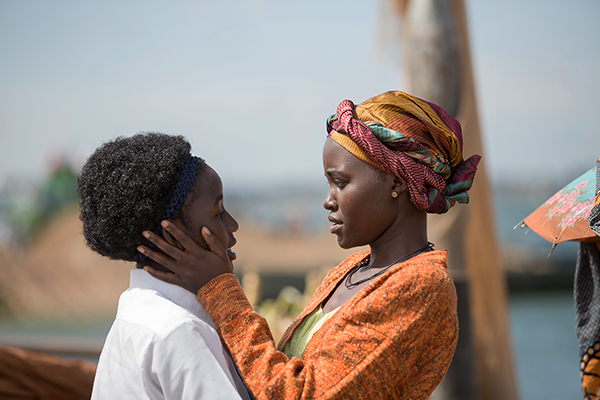 This film does something that not a lot can do. It showcases strong women of color and a wonderful mother and daughter bond that warms your heart. As you watch the film, you will be touched by the realness of the story and beautifulness of everything it shows you. I find myself caught off guard by each scene and the details it shares.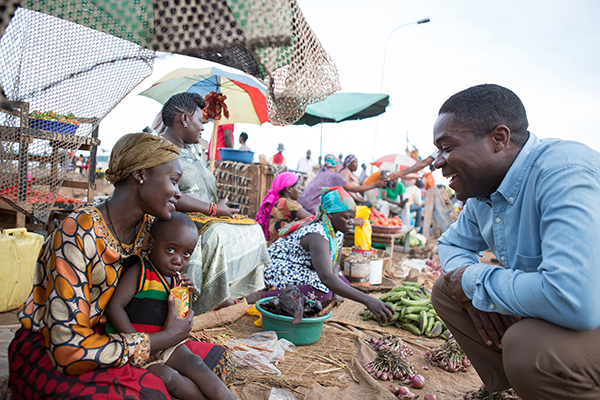 Director Mira Nair was also the perfect director for this movie. While I have no doubt that this story could have done well with other directors, Mira Nair made this movie what it was supposed to be: a brilliant movie about a brilliant young woman. This was Phiona's story, which is what it was supposed to be.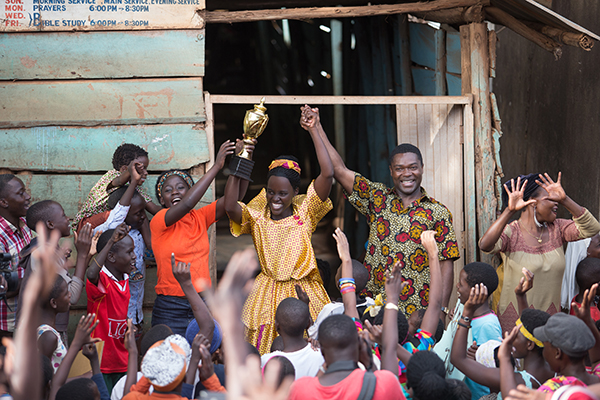 You may be thinking that this is just a "chess movie". But this film is so much more than that. When you see it, I'm sure you'll agree: Queen of Katwe is much more than what you thought it would be.
Go see it in theaters. You won't regret it. And if you need even more to convince you, Queen of Katwe is Certified Fresh on Rotten Tomatoes with a current score of 92% (as of 9/30/2016) and audiences who saw it last weekend gave it an A+ Cinemascore.
See, I told you. 🙂
Oh, for all of you who like post-credit scenes — you want to be sure you stick around after Queen of Katwe ends to see a couple amazing treats.
QUEEN OF KATWE now open in theaters!
Like QUEEN OF KATWE on Facebook  
Follow QUEEN OF KATWE on Twitter