Don't miss the Atlantic City Boardwalk Con on MAY 13-15, 2016 in Atlantic City, NJ! It's back for year #2 and we've got all the details, plus your chance to WIN A TWO 3-DAY CON PASSES!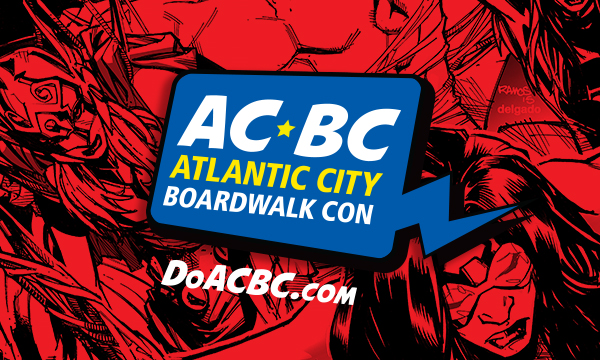 Disclosure: This is a sponsored collaboration with Atlantic City Boardwalk Con
Last year, there was a new con on the block: the Atlantic City Boardwalk Con. It premiered to rave reviews – which isn't an easy thing to do for a first year con. With the success of year one behind them, they are back and east coast comic book fans have been given another chance to be part of the early history of a new convention.
With the beach and the iconic Atlantic City Boardwalk just steps away, the ACBC is already different than the rest. But, there is even more that make it unique and exciting. It's a fan experience designed to be unique and interactive.
Here's the top 3 Atlantic City Boardwalk Con events that caught our eye:
KIDZ ZONE
Sponsored by Complete Security Systems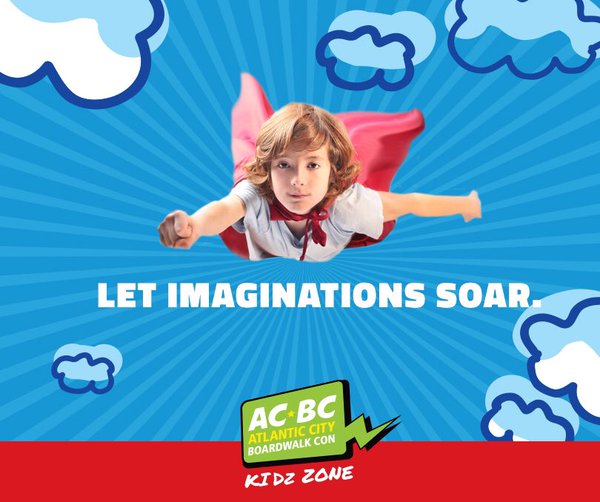 If you have your very own "comic con family", we know having kid-friendly experiences at cons is a top priority. If this is your family, you're going to love what the Atlantic City Boardwalk Con has planned for the little ones. They will be holding an interactive KIDZ ZONE that will allow kids to get creative and connect with comic characters that appeal to them the most.
There will be live characters to take a photo with, a bounce house, games, free coloring, and a kids cosplay contest on Sunday. One of our favorite things is that there will be photo backdrops in the KIDZ ZONE just for them. They're sure to make for memorable photo fun!
The best part? Kids under 9 years old get FREE admission to ACBC with the purchase of adult general admission ticket. This is some value-packed fun, Mom & Dad! (limit 2 children per adult ticket)
ACBC GARAGE: FILM & TV AUTO EXHIBIT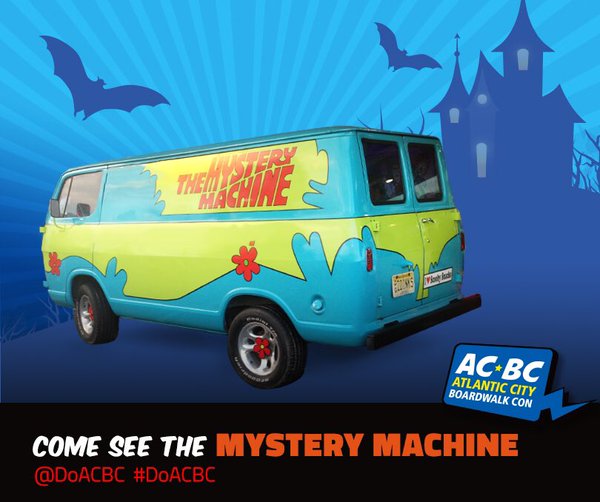 You don't have to be into cars, as much as your into comics, to love this…but you will! One of the biggest highlights of year one at Atlantic City Boardwalk Con was the ACBC Garage – an auto exhibit featuring cars from film and TV. This year, it's back! They'll have new vehicles, plus adding some new thematic photo backdrops for all the Instagramming you'll be doing. There will be vehicles from Batman's Batmobiles, to Ghostbusters, to Jurassic Park, Back to the Future and more.
Wonder Women! The Untold Story of American Superheroines
A Film by Kristy Guevara-Flanagan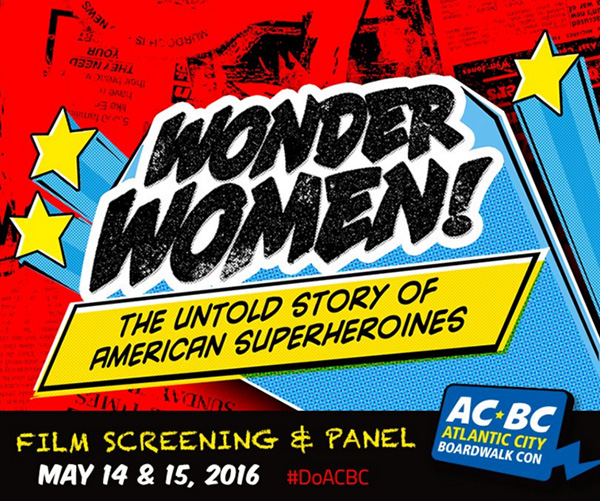 When going through the list of events at the Atlantic City Boardwalk Con, the film screening and panel for the movie, "Wonder Women: The Untold Story of American Superheroines", instantly caught my eye. This documentary is about gender, pop culture, and the fascinating evolution of Wonder Woman and also fictional & real life heroines. Whether it's Buffy the Vampire Slayer or Wonder Woman, female superheroes are a big deal, so this film screening being included with the price of your pass is awesome opportunity.
Also, if you're a Wonder Woman fan, you'll also enjoy The Marston Family Wonder Woman Museum which will also be at the Atlantic City Boardwalk Con. This exhibit features everything from her creation to pop culture memorabilia and artwork.

These are just three of the exciting events at the Atlantic City Boardwalk Con. There will also be:
Star Trek 50th Anniversary Tour by Roddenberry  Entertainment
Creator Alley (self-published creators to life-long comic veterans)
CONquest Live Game Show
Panels / Q&As
Workshops & Classes
Celebrity Guests
Show Floor with your favorite vendors
COSPLAYERS
Photo Opportunities
and many more!
And, if you're hoping for some celebrity sightings, they'll have those too. Just a few of the faces you'll see at ACBC:
Giancarlo Esposito – Breaking Bad, Once Upon a Time and Revolution
RJ Mitte – Breaking Bad
Drea de Matteo – Sons of Anarchy, The Sopranos and Marvel's Agents of S.H.I.E.L.D
Taryn Manning – Sons of Anarchy and Orange Is the New Black
Teddy Sears – Flash and American Horror Story
Valerie Perez – Actress and Cosplayer
and many more!
Want to WIN A 3-DAY PASS to the Atlantic City Boardwalk Con?
Two of our lucky readers will each win two 3-Day Con Passes to attend the Atlantic City Boardwalk Con on MAY 13-15, 2016 in Atlantic City, NJ. For your chance to win, enter on the rafflecopter below. We've given you multiple ways to earn entries, so the more you do, the better your chance! Good luck!
Stay Up-To-Date on the Atlantic City Boardwalk Con!
Follow them on:
TWITTER | FACEBOOK | PINTEREST