Are you ready Las Vegas? The Amazing Las Vegas Comic Convention is coming back to the South Point Hotel & Casino on June 19 – 21, 2015. Do you have your tickets yet?

The Amazing Las Vegas Comic Convention is making its geeky return to Las Vegas for the third time! If you are into comic books, gaming, cosplay, anything pop culture and geeky…this is for you! You're not going to want to miss this cool event – especially considering that it's right here in our own Las Vegas backyard.
We attended Amazing Las Vegas Comic Con and we had a great time. We met lots of great artists, did some shopping, and saw lots of fun cosplays. One of favorite things was getting to meet Jordan Hembrough (previously of Toy Hunter on Travel Channel) and Vegas' own Aaron Goodwin of Ghost Adventures (also on Travel Channel).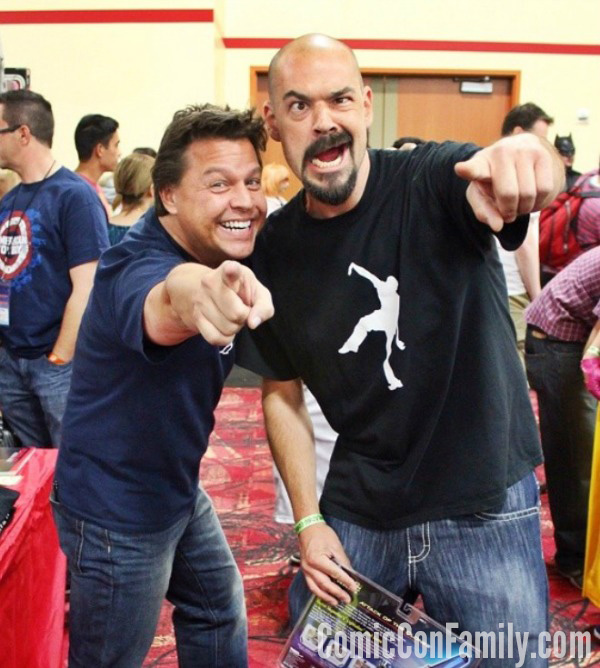 Another favorite part of Amazing Las Vegas Comic Con was getting to meet artist Ethan Castillo and his family. We loved seeing such a young and talented kid pursuing his passion — and getting paid for it!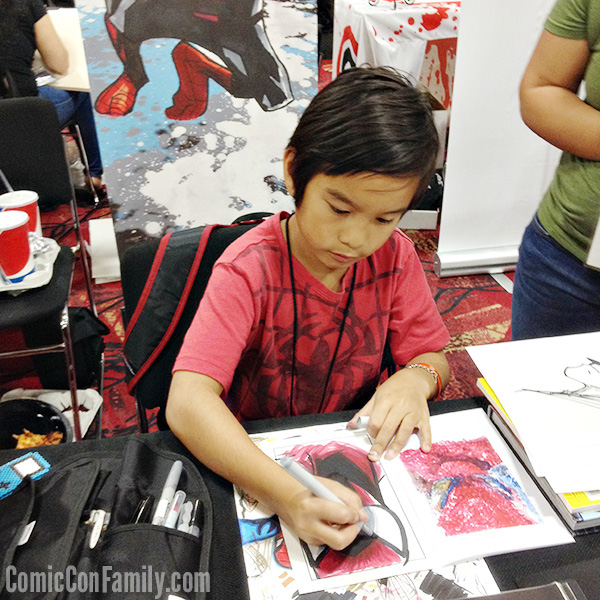 Like previous years, the Amazing Comic Con has put together another great show and an equally stellar list of a who's who in the comic book and pop culture world.
Here are just a few of the Amazing Las Vegas Comic Con guests:
The exhibit floor will also feature more than 300 exhibitors, over 200 artists in artist alley, and plenty of autograph sessions with favorite comic book creators.
Sunday will also be Kids' Day. Kids 10 and under can get free sketches by Mat Nastos, one of the artists behind the Disney Channel's Phineas and Ferb, and artists from Adventure Time and My Little Pony. There will also be a costume parade (with PRIZES for everyone), spotlights on Teenage Mutant Ninja Turtles and Power Rangers, and a video Game Arena with favorite titles including Call of Duty & Mario Cart, on the newest platforms (Xbox One and PS4).
Tickets are available for all days and you'll find that they are inexpensive. Not to mention, if you live in Las Vegas you'll save money because you don't have to get a hotel room and you won't have to travel far.
Amazing Las Vegas Comic Con Details:
When:
Friday, June 19, from 3pm to 8pm
Saturday, June,20 from 10am to 7pm
Sunday, June, 21 from 10am to 6pm
Tickets:
$25 for Friday or Sunday
$35 for Saturday
Or $60 for a 3 day pass
VIP packages are available from $150 to $200
Childern 10 and under are free with a paid adult
Buy tickets at door or online at South Point Tickets
Where:
South Point Hotel & Casino
9777 Las Vegas Blvd South
Las Vegas NV 89183
For more info on the Amazing Las Vegas Comic Con:
VISIT www.amazinglasvegascomiccon.com
FOLLOW on Twitter @AmazingComicCon
LIKE on Facebook www.facebook.com/AmazingLasVegasComicCon
AND!
Don't forget to follow ComicConFamily on Instagram, Twitter, and Periscope to see our visit to the Amazing Las Vegas Comic Con!