Labor Day is this weekend which means one thing: the end of summer is almost here. Here's our list of 10 things to do with kids before summer ends.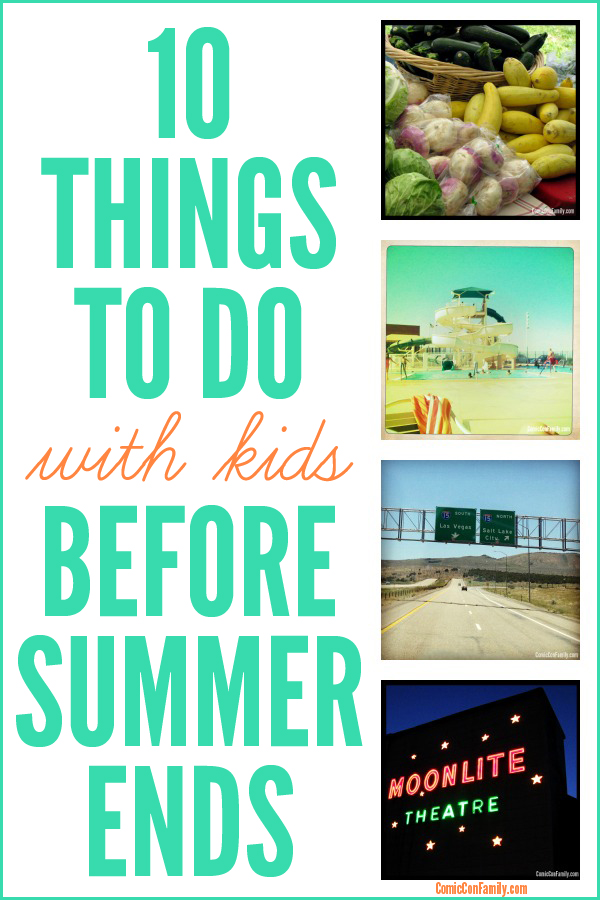 The end of summer is here. Are you happy? Or do you wish you could have more time? I'm a little bit of both. Autumn is my favorite season and I'm looking forward to cooler days, back to daily routines, and all the holidays that will soon be here. But, while I'm excited for all that, summer will be missed a bit too. It's been great enjoying all the fun that summer has to offer.
While lots of kids have already went back to school, summer is not officially over yet and in most places, it's still fairly warm.  With Labor Day weekend coming up, I thought it would be fun to share with you 10 fun things to do before summer ends:
1. GO OUT FOR ICE CREAM
Even if you have ice cream at home, there is something special about going out for it. One night after dinner, surprise the kids and tell them that you're going out for dessert. Go to an ice cream parlor, or even drive through the drive-thru at McDonald's or Sonic (the pajama-friendly idea!). Of course, it doesn't have to be ice cream – do you have self-serve frozen yogurt shops in your area?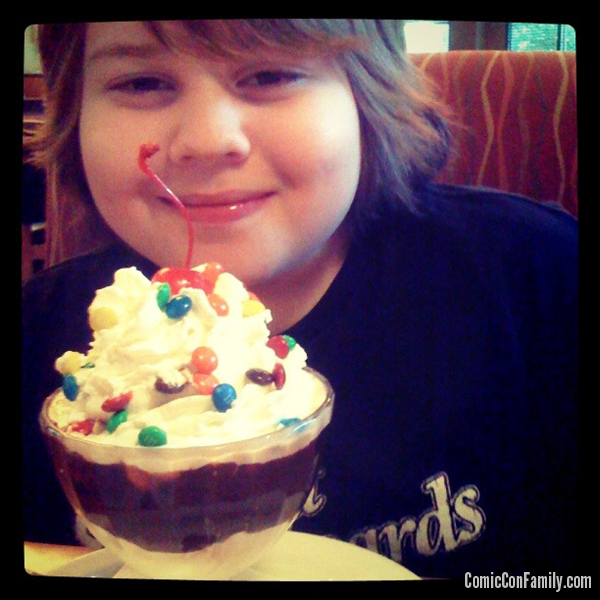 2. GO TO THE FARMER'S MARKET
Summer produces seasonal favorites that you may want to take advantage of. Take a trip out to your Farmer's Market and see if there is any corn, tomatoes, summer squash, parsnips, cucumbers, or anything else that catches your eye. You might find some early fall produce too. You can search for farmer's markets in your area here: Local Harvest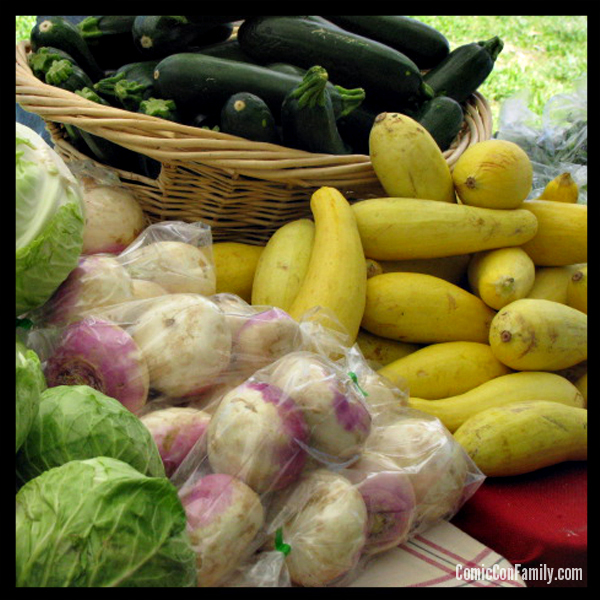 3. GO SWIMMING — AGAIN!
I'm sure if swimming is something you do in the summer, you've already done it. But go again! If you have a pool in your backyard this might not be a big deal to you, but if you have have to leave home for swimming fun, find out the pool closing dates for your local city pool or YMCA. Get in at least one more day of swimming fun! No swimming pool? Have a water balloon fight in your own backyard.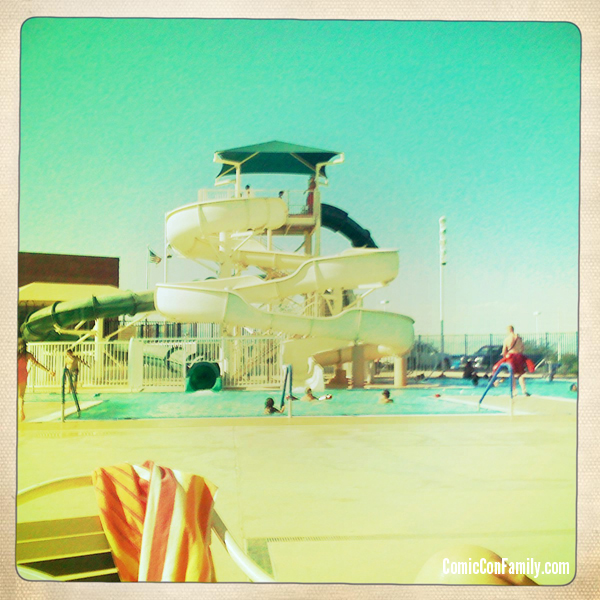 4. GO TO AN ARCADE
Is it still hot where you live? It sure is in Vegas! If it's too hot to be outside and kids are too old for an indoor playground, grab a roll of quarters and go have fun at the arcade.
If you are in Vegas, visit the The Pinball Hall of Fame — you can play their retro video games and pinball machines for 25 cents or 50 cents…cheap fun!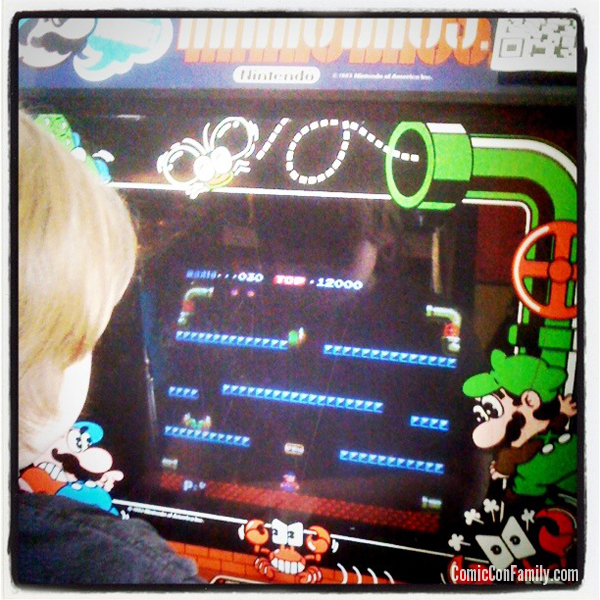 5. GO SEE A DRIVE-IN MOVIE
I know this isn't an option available to everyone, but if it is, go see a drive-in movie before the end of the summer. We've been lucky enough to live close to various drive-in's for most of our life, so it's a major part of our summer memories. Check out this site has a database of past and present drive-in movie theaters: Drive-ins.com. Who knows? You might find one that you didn't know about.
If this isn't an option for you, why not have a move night in the backyard? My friend Camille of Growing Up Gabel did a backyard movie night and it looked like a lot of fun.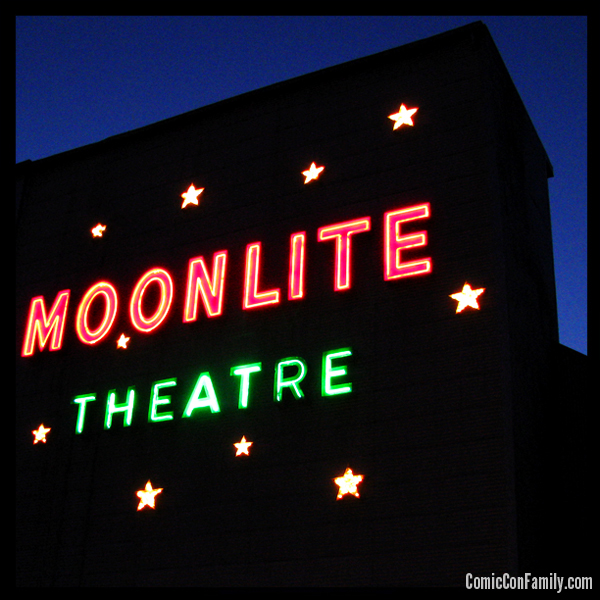 6. EAT DINNER OUTSIDE
While the weather is still warm in the evening, enjoy a dinner or two outside. While usually this means grilling or barbecuing, it doesn't have to be. Take a non-grilled meal that the kids haven't had outside to your patio or deck.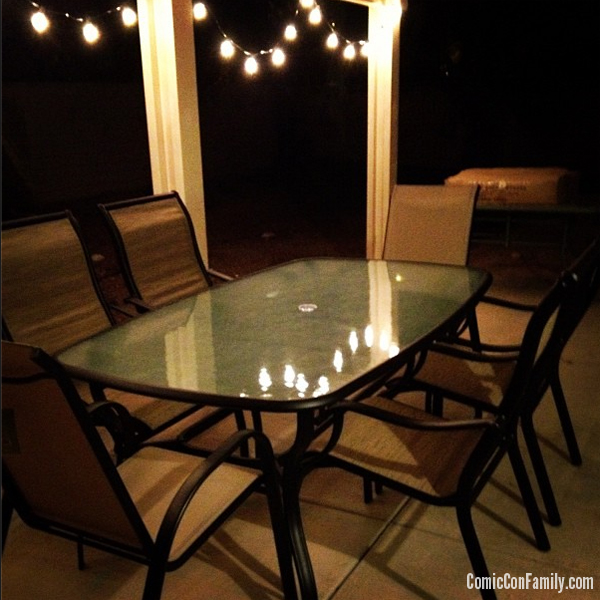 7. GO TO THE PARK
In Vegas, we can pretty much enjoy the park year round, but in a lot of areas, the park isn't as much fun in the middle of winter. Take the kids over to the park , even bring along some snacks and drinks and stay a bit longer.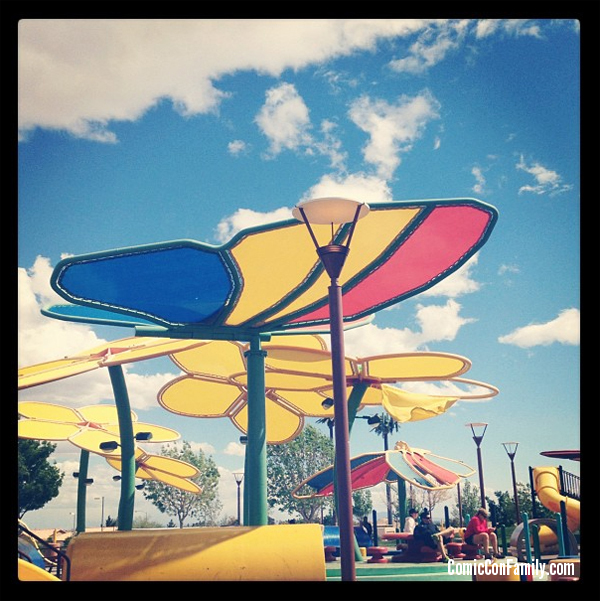 8. TAKE A SPONTANEOUS ROAD TRIP
Is there a place outside of your town that you've wanted to visit? Load the kids up and take off for a quick road trip. One of the best memories our oldest kids have is of a unplanned road trip we took one weekend to the Devil's Punchbowl Natural Area about 17 years ago. I woke up one morning, told David we should take the drive there and we did. We loved the drive, enjoyed the beautiful nature of the park, and ate lunch in a new-to-us town. The kids still remember this day and talk about it.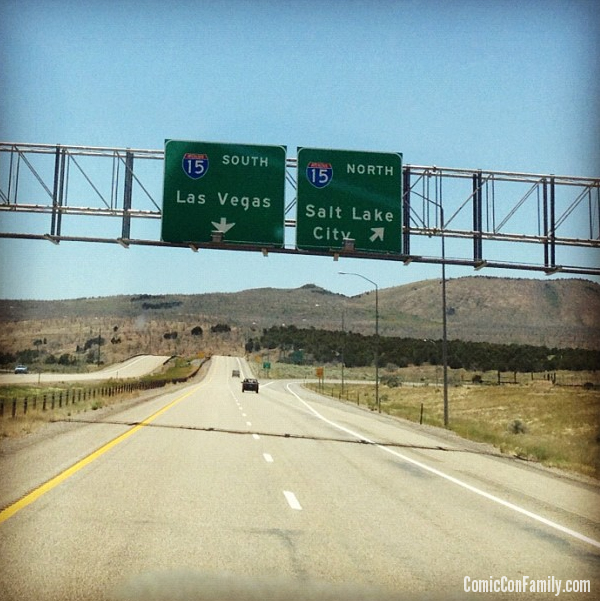 7. SLEEP IN A TENT
Even if you didn't go camping as much as you planned this summer, there is still time. And if your kids have started school already, you can still do this on the weekend while the weather is still warm. You don't even have to go away from home – set up your tent in the backyard and do your own camping. Don't have a tent? Make a blanket tent inside! Matthew and Courtney used to do this year-round. It's a fun, no-stress, way to end the summer.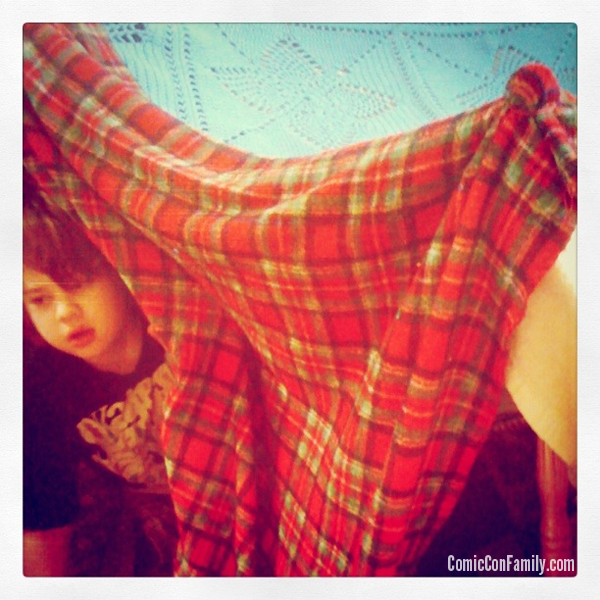 10. ROAST MARSHMALLOWS & HOT DOGS
Build a fire in a fire pit (either one you have at home or at a local park) and enjoy some roasted marshmallows and hot dogs for lunch.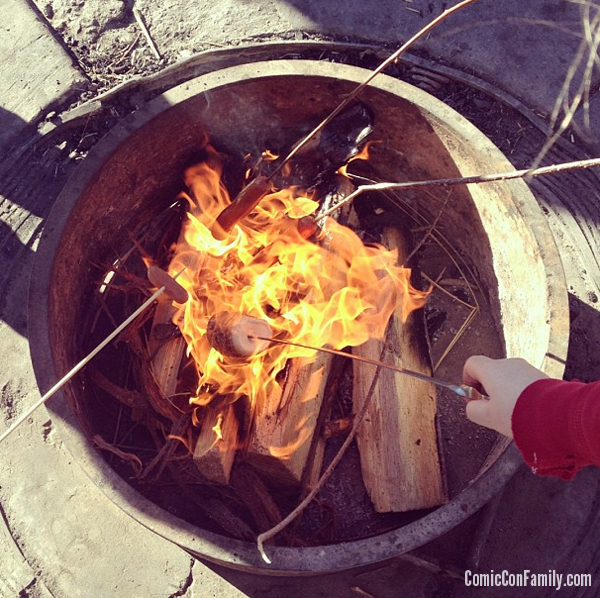 So, there you have it – 10 things to do before summer ends. We'd love to hear your ideas – what's something you recommend doing before summer officially ends?