We're sharing an easy craft for kids that they'll be sure to love: a Washi Tape Robot! We love how this craft project is not only simple, but that it recycles items around the house and allow every kid (or adult) to make a robot in their own creative way. No two will look alike!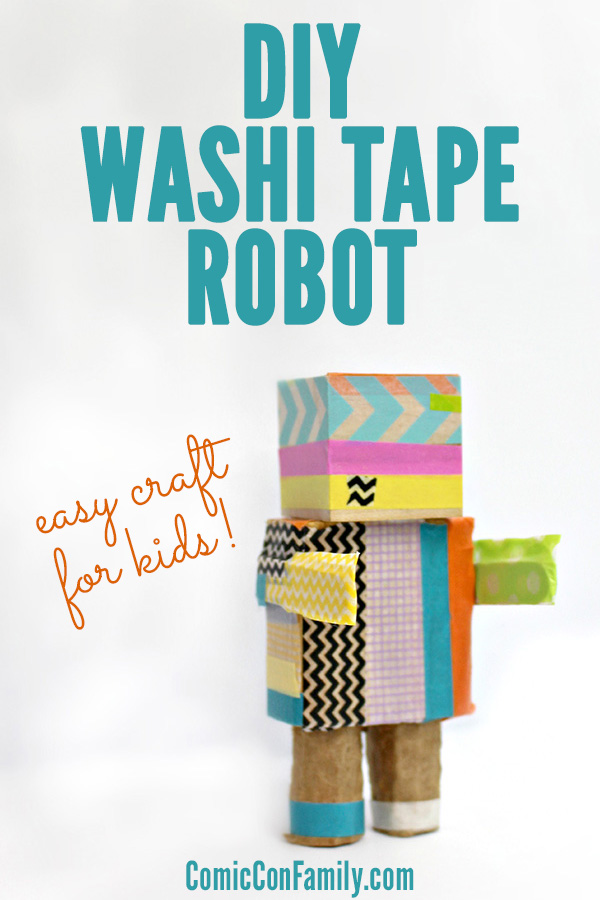 Thank you to Jenny at dapperhouse for sharing this fun craft with our readers!
Easy Craft for Kids: Washi Tape Robot
I had the idea to make a funky little robot craft so I went to the kids room and the craft room to find some robot parts. I decided on an old wooden square block for the head, a rectangle block for the body and a craft stick cut in half for the arms. The legs needed to be wide and sturdy so I used two strips of cardboard rolled up for the legs. For this craft you can use any recyclable items that you have around the house including small, empty boxes and paper straws! You can also comb second hand stores for odds and ends or go to a hobby store to buy your wooden pieces. It is all up to your imagination!
What you will need:
items and materials for your robot body
glue (I used a glue gun)
How to Make your Washi Tape Robot:
1. Secure the head, arms and legs to the body of the robot with glue. If you use a glue gun it will be dry immediately.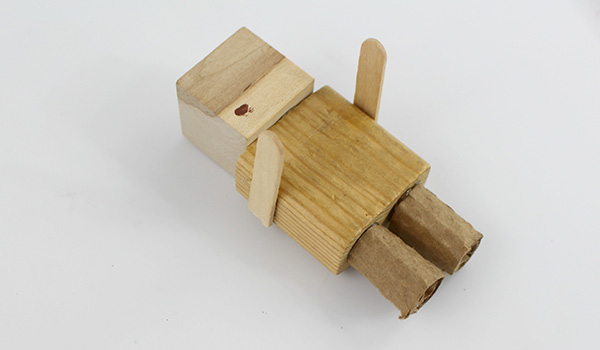 2. Begin wrapping your robot with washi tape. Use a variety of pattern and colors for a fun effect. For some fun contrast you can apply the tape in different directions and layer colors too!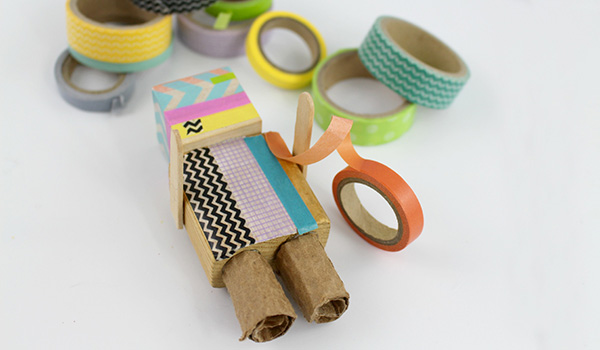 3. Cut small pieces of washi tape to decorate his face or body, if you like, or just leave him as he is.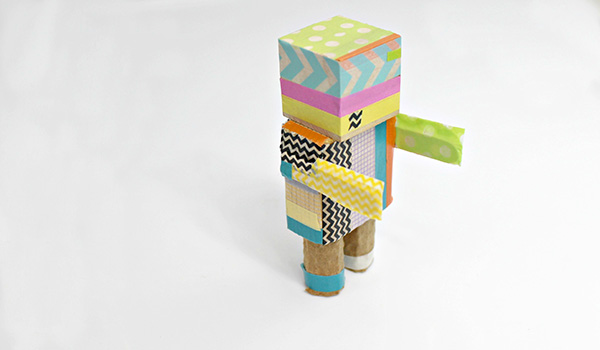 TIP: Washi tape is translucent so if you are using items with dark colors and patterns on them that will show through, you can spray paint your robot white and let him dry before applying the tape.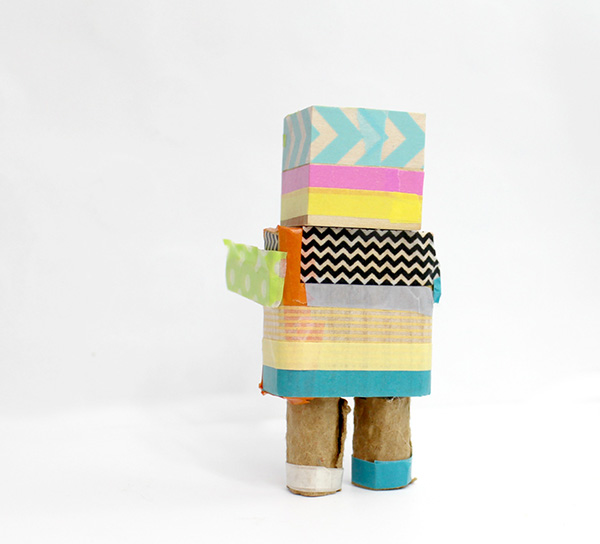 This inexpensive and easy craft idea for kids is a really fun activity for the family to do together. It is a perfect fit for anyone no matter what their age or skill level. It requires some creativity and a lot of fun. Each family member can sit around the table and make their own robot for a fun night spent together. Fun and easy craft for a school party or birthday party too!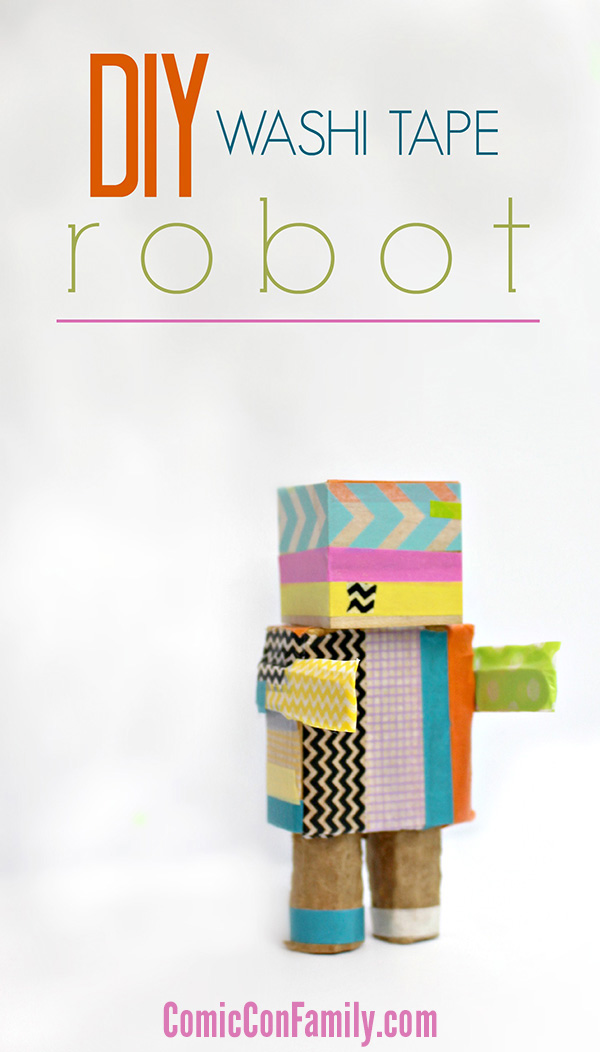 If you make your own washi tape robot, we'd love to see it! Leave us a comment below!
About the creator: Jenny at dapperhouse is a wife and a  mother of three. With a type A personality, full time job and a blog she is no stranger to what it takes to be a strong woman. Her blog is filled with ways for women to make the most of what they've got in their busy and rewarding lives at every stage in the game.